In the past couple of years, the on-demand economy has grown by leaps and bounds. It's a new business model that gradually overtook the conventional business models by catering to consumers whenever they want and wherever they want.
A Harvard Business Review report reveals that the on-demand economy drives 22.4 million consumers annually to spend $57.6 billion on-demand services. These on-demand services encompass a wide range of platforms such as taxi booking, food, and product delivery.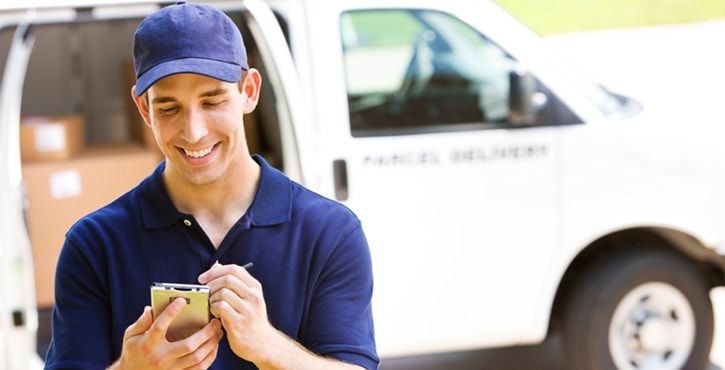 Apparently, it's no secret that the on-demand economy is thriving. Especially transportation that alone attracts 7.3 million worth consumers monthly, driving $5.6 billion of annual revenue, followed by food or grocery delivery at 5.5 million monthly consumers and $4.6 billion annual spending.
The increased usage of smartphone and ease of access to information and internet has enabled consumers to aim for and attain what they desire.
They know what they crave and expect their impulses to be soothed faster. This need for instant gratification when paired with the rapid advancement in technology and seamless accessibility has further led to tremendous growth in on-demand enterprises leveraging the Uberization phenomenon to offer on-demand taxi app solution.
Today, uberization or uberification is implemented across several industries. It all started back in 2009 when a ridesharing, food delivery and transportation network firm, Uber, disrupted the transportation industry with its innovative taxi-hailing service.
Today, Uber is one of the fastest growing companies with over one million active cars on the road in over 400 different cities around the world. This rapid growth and success of Uber encouraged numerous companies to implement the uber model and offer convenient rides to passengers in the same niche. This, in turn, resulted in growing numbers of global competitors for Uber.
What was UberRUSH?
In order to level up their digitization game, Uber had introduced new services like UberRUSH and UberEats to mitigate the competitive risks and try innovative ways to keep its growth afloat.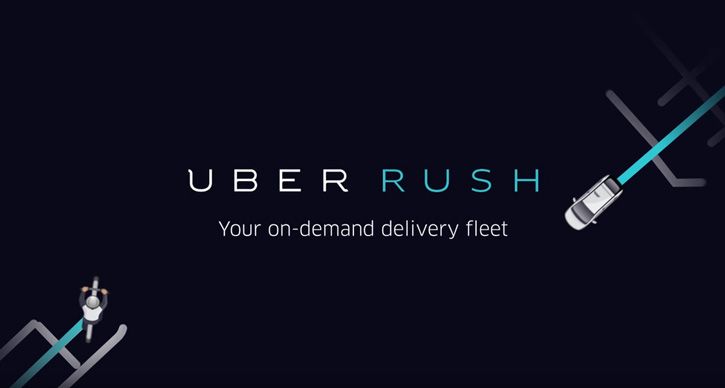 UberRush allows users to request deliveries for items weighing no more than 30 pounds and excluding animals, alcohol, illegal items, stolen items, and items deemed dangerous, such as guns and explosives. Uber began scaling back UberRush last year when it stopped providing delivery services to restaurants, encouraging them to use UberEats instead.
If a flower shop needed a bouquet delivered down the street, it could summon an UberRush courier to deliver the flowers on its behalf instead of having to hire its own delivery workers. If a pizza shop that did have its own delivery drivers found that it didn't have enough at a particular time, it could get a Rush driver to stop by, pick up a pie and ferry it to a customer.

Origin and end of UberRUSH
Uber launched Rush in October 2015 in three cities - New York, Chicago and San Francisco. Rush's debut marked the first time Uber had committed to a business outside of its main ride-hailing arm that was supposed to be meaningful to its bottom line.
However, the company in an email to its customers last month informed that it is shutting down its on-demand package delivery service, UberRUSH. The same-day delivery service was launched in October 2015 and was tested in the New York City, later expanded to San Francisco and Chicago.
Is UberRUSH closure an opportunity for new players?
Indeed, UberRUSH closure is a lucrative opportunity for local businesses to launch an on-demand delivery app service in line with UberRUSH. But, building apps and necessary software and physical infrastructure to the services takes time. On top of that, a business, looking to launch a similar app has to strike so many partnerships with local businesses.
In addition, they must have a fleet of delivery boys ready to work and of course, have to build the userbase from scratch, which isn't easy. When UberRUSH launched, it leveraged on existing infrastructure, fleet and partnership that Uber withheld over its time as a taxi aggregator.
Read more: How to Develop On-Demand Delivery App?
A business has to hurry or a one of its competitors will fulfil the void left by UberRUSH before it does. However, if they rush through launching the services, they risk launching a half-baked service to an audience that rejected mighty Uber. So take your time but hurry. You must be the one before everyone else in the market.
Delivery provides the solution they need
Our turnkey on-demand delivery app solution, powers tens of on-demand delivery services around the world, and it, with little customization, should workaround as an UberRUSH replacement too. Since it is a fully customizable on-demand delivery solution, it takes negligible time when compared with the conventional development time such solutions take when developed from scratch.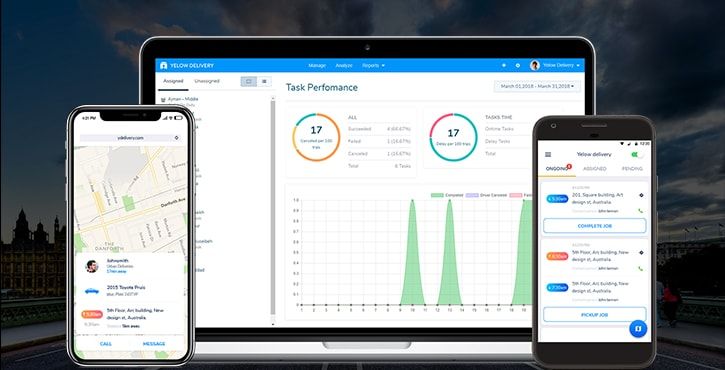 A couple of apps for passengers and an app for driver power as a solution. There is a dashboard for the admin too to monitor the operations. A user demands whether he wants pickup or dropoff service.
Based on the choice, the driver will either pick a parcel from a hub or deliver it to the customer or a hub or drop a parcel at a hub. The smart on-demand app can enable you to pick an item from someone and drop it at another location. What benefit does UberRush closure bring to your business?
YelowXpress is the first-choice of on-demand delivery businesses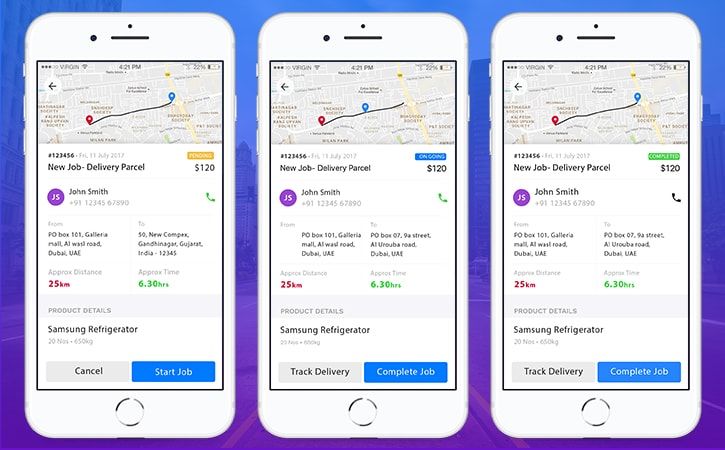 Now let's dig deeper to understand the benefits a taxi booking and/or dispatch solution can provide to your business.
Offer quick delivery to consumers
The modern-day dispatch solutions are built on top of the advanced technologies which allows for faster delivery processing and right when your consumers need it. The solutions further help you circumvent delivery bottlenecks to ensure quick and better delivery service.
Turn your on-demand business ideas into reality
The dispatch solution can be customized to conduct any type of on-demand delivery business. From on-demand day-to-day utilities to food items or ride-hailing, the on-demand delivery solution helps you ideate, experiment and bring your imagination to life.
Boost business reliability
With the exponential growth in the on-demand economy, your business is likely to experience unpredictable delivery requests and orders over a period of time. In such a scenario, the on-demand delivery solution can help to streamline the unmanageable spike in delivery requests, while efficiently fulfilling them even during the busiest hours.
Integrate with a wide range of tools and platforms
The on-demand solutions can be customized to seamlessly integrate and support an array of other platforms such as a customer relationship management systems (CRM).
Track driver and delivery locations in real time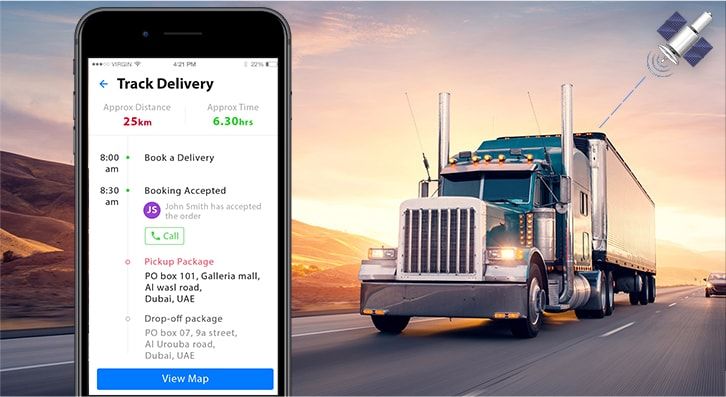 The inbuilt map within the on-demand delivery solution can help you set up as many deliveries as possible within a matter of seconds. It lets you track the exact location and time of your delivery in real time. You can even share the tracking link with customers to let them follow their delivery package or driver live on the map.
Enabling expansion
Previously, the on-demand services required pre-planned delivery schedules, limited to a certain number of delivery zones. But with modernized and well-integrated on-demand mobile solutions, it is possible to tap into wider delivery networks while expanding your user reach beyond neighborhoods and across nations.

Takeaway
The on-demand economy is getting larger year-by-year. It's an opportunity too big to miss for any business looking to capitalize on this niche. By leveraging the powerful on-demand delivery or dispatch solutions you can power your existing business model or build a new one around it.
In fact, on-demand delivery and dispatch solution like YelowXpress is helping enterprises embrace the on-demand shift and transform their delivery systems to stay in front of the competitive customer edge.
You can create your own on-demand service on top of YelowXpress platform, leverage it to supplement your existing delivery drivers, run YelowXpress powered on-demand transportation service, or simply move your inventories from one location to another. All in all, you can ensure an easily accessible, user-friendly, and secure on-demand delivery app that presents abundant opportunities for those who want to tap into the on-demand economy.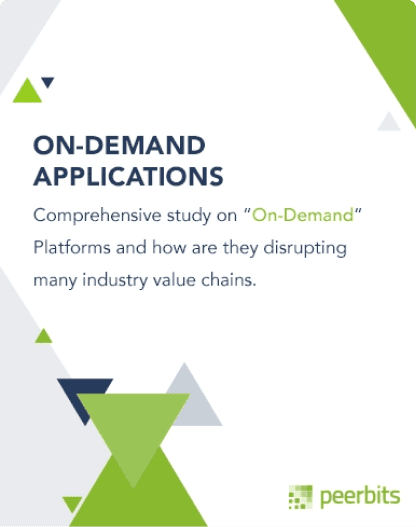 A complete guide to on-demand mobile app development
Switch from a traditional business model to an on-demand one and start valuing your customers' time and efforts.
Systematic process to enter the new economy
Interesting statistics on on-demand economy
Limitation, bottlenecks and potential threats
Tips and recommendation for SMEs and startups