Only 15 years ago, mobile phones were used almost exclusively for making phone calls, SMS and playing on Snake (if you had a Nokia). Now, smartphones are integral to our lives. They're where we answer emails, go shopping, track our health, and navigate the world (both socially and literally).
One recent study by the Content Marketing Association suggests that "Three in four people in the UK now use a smartphone". In short, smartphones are here to stay.
Just ask the people around you now if they would rather lose their phone or their wallet – a surprising amount go for wallet. You can make purchases using your phone now after all with Apple Android Pay Paypal and others.
According to app statistics, mobile apps are estimated to generate over 935 billion $ in the year 2023. And the yearly mobile app consumer spending can reach 171 billion $ by the year 2024 and the annual growth is projected to reach 270 billion $ by 2025. The gap between mobile apps usage and mobile browser usage is also broadening.
One area in which mobile app development and its use continues to thrive, is the travel sector and given that we're heading into summer, here are 6 apps that make travelling abroad both easier and cheaper.
1. Google Translate
Where else to start but with the world's foremost technology behemoth, Google. We could have chosen Maps (obviously very handy too) but we plumped for Translate as our Google pick instead.
The app helps travellers translate 103 different languages through typing, voice, or camera (with about 30 languages able to be translated through photo).
Save time by favouriting certain translations to pull out when you need them. And if you don't plan to have international data on your trip, 50 of the languages can be downloaded and used for off-line translations.
Read More: Importance of location-based travel app
2. Detour
The producers of Detour asked journalists and filmmakers to produce engaging audio tales and this wonderful app is the result. You can plug in a pair of headphones and learn about landmarks all over the world from Paris, Berlin, and Barcelona, to San Francisco, London and Marrakech, to Austin, and NYC.

Whether you're a tourist or a local, you're sure to learn something new with these awesome immersive 10-hour long walks. You can sync up the audio with a group and use the GPS location tracking to get pointed in the right direction which saves you on a personal guide and gives you the flexibility of exploring whenever you want.
3. Seatsplanet
The application commendably earned its market space as an efficient, reliable, and profitable carpooling application, which managed to gain attention of end users in no time.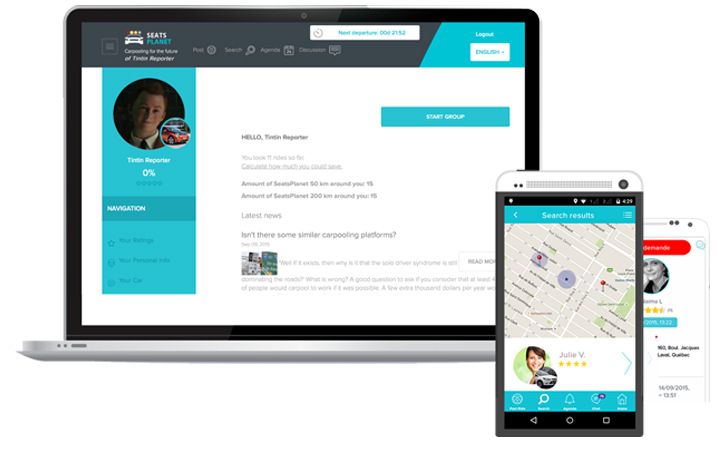 Upon closely analysing case study of the application one can have a clear idea about the unique concept that serves as the base.
Its easy interface allows an individual to surf through all available rides, reservations, and also can keep a real-time track of it. The application shares details like car make and mode, occupancy, amenities, and driver ratings.
4. Overnight
Like Airbnb, Overnight connects travellers with local hosts. The difference is that it's built for same-day stays, which makes it a great product for spontaneous road trippers looking for a bargain bunk.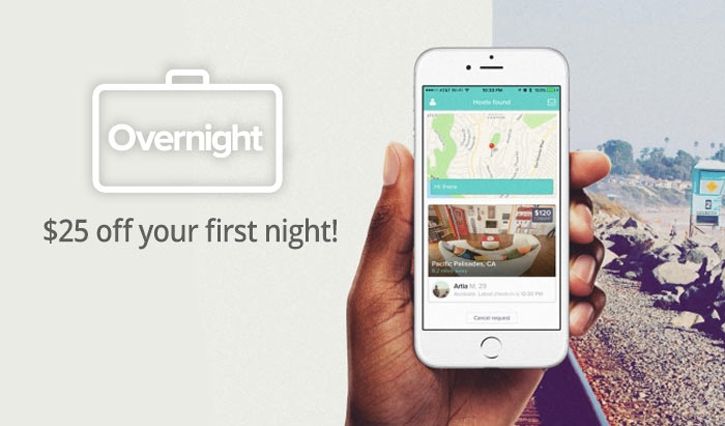 The other difference is, Airbnb is no longer much of a secret and that's reflected in both the prices. Sure, there are still good deals to be found but increased competition for rooms and global confidence in the brand has, in-turn, pinched the pockets of travellers.
Thankfully, "Overnight" is still a secret so shhhhhhhhhh.
5. Skyscanner
Using data from every major airline, Skyscanner selects itineraries based on shortest layover, optimal departure times, and best price. Especially on overseas flights, Skyscanner often finds flights that are cheaper (by £100 or more) than you could on your own.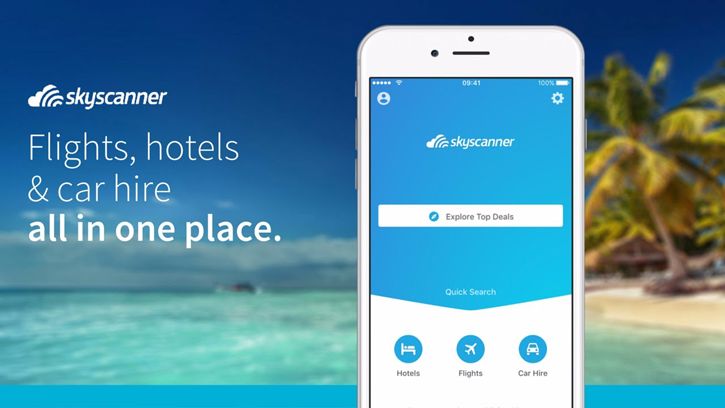 The best way to use Skyscanner is to let it lead you to a holiday destination, not the other way around. Log on with an open mind to dates and destination and you'll find a bargain. But log on with exact thoughts on where you're going and when and you're captive to the prices on offer.
6. Wifi Map
What's the point of having a smartphone abroad if it's going to cost you a fortune to use it?
Wifi Map allows you to find the closest wireless hotspots in the city you're in. It also neatly divides them into ones that are free, and ones that are not.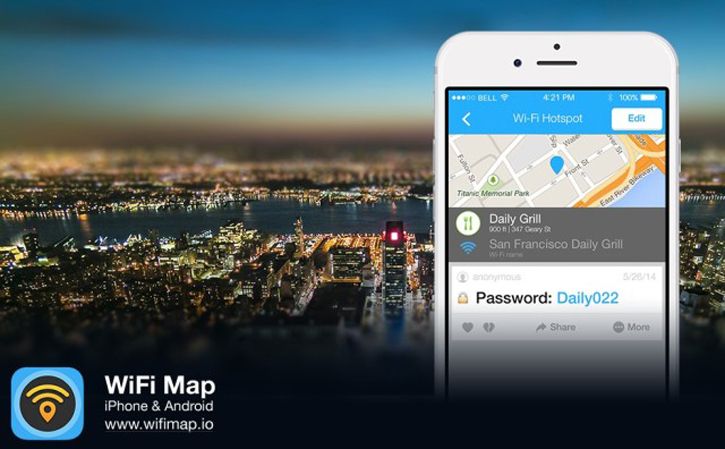 Remember, free networks are generally less secure so we wouldn't recommend using them for sensitive, confidential work on your laptop. But if you're looking for somewhere to eat on Trip Advisor, it's fine.
Obviously, you don't have to be online for this app to work either!
Conclusion
There is no denying that the world has gone mobile and there is no turning back. Most young people went mobile a long time ago. More than 75% of the millennial generation own smartphones. It is hard to engage the younger generation using outdated techniques. In short, mobile is the future.
Concurrently then, app development plays a crucial role in the future too. If you're a business owner, invest now because even if your competitors are not mobile, they soon will be.