'An idea is all it takes to build a marvelous mobile application', the statement to me is more like one stepping out of some incomplete world. Building a mobile application isn't something that can be attained in a single step. The final outcome is the result of different steps.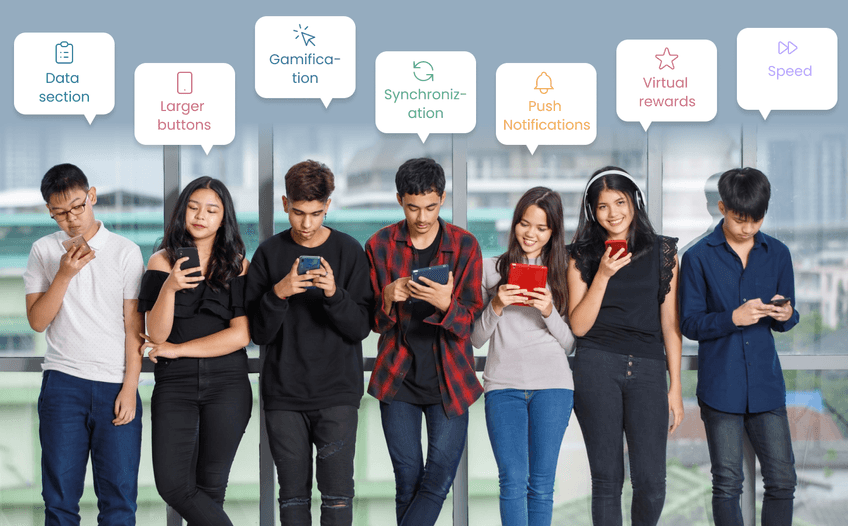 However, once every step is taken, the outcome is indeed an application with some really good features and looks. But, why it is that still, after putting all the necessary efforts few applications fail to keep its users engaged.
User engagement is the most vital aspect. Without proper user engagement, you can never expect your application to deliver the results that you planned.
The science behind keeping users engaged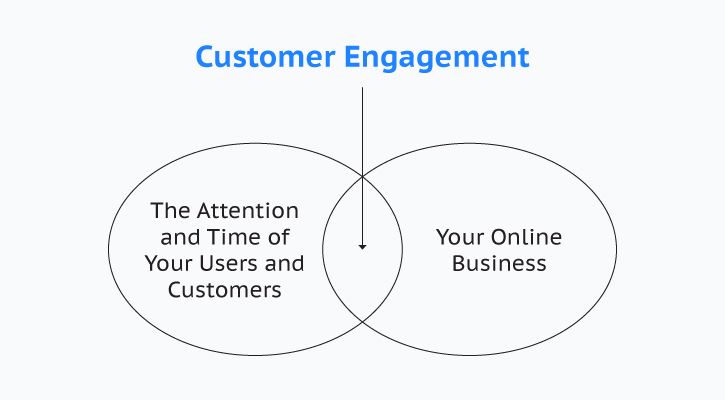 If you'll try to think from a user's perspective, you might get the required answer. Think about the last application you used (be it any niche), what made you use the application? I guess the answer to this is the 'habit-forming' nature.
Creating an application that fails to make its users addictive to it, might turn to be a challenge for you. Confusing? Ok, let us not complicate it and have a look at some of the ways in which you can increase mobile app user engagement:
1. Keep the data section simple
I have seen applications that keep asking to enter one or the other thing. This undoubtedly is a big no. Let us understand the fact that entering the data (address, card details etc) on mobile is a bit difficult than entering it on a desktop.
If you have made you application to enter this data more times, this might bore your application users and eventually they'll leave the session midway.
2. Larger buttons
I agree that the small button icons look prettier in comparison to the bigger ones, but we must also keep in mind that you might have users with different hand and finger sizes. Try keeping your Call to Action button comfortable enough for both kinds of users.
3. Gamification can be of great help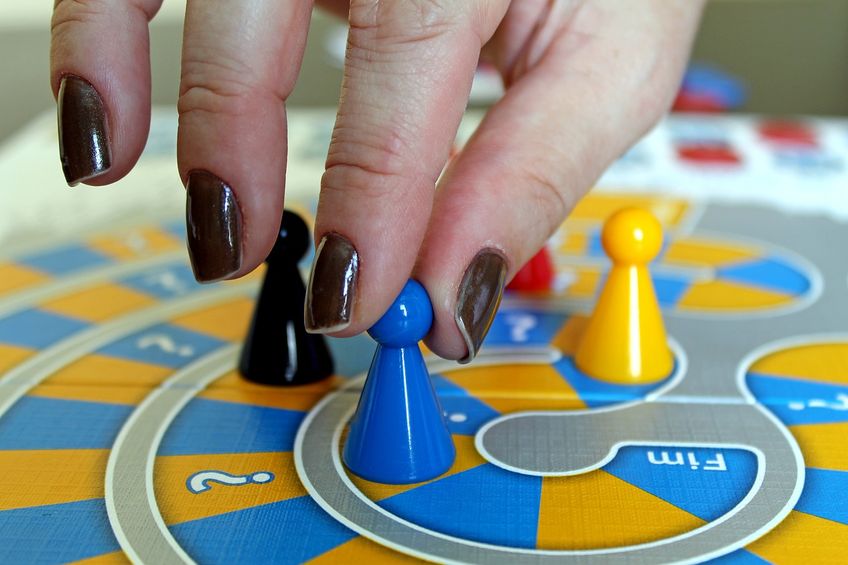 The mobile applications are created for a different purpose, and I'm sure that your application is serving the purpose it is meant for, but little fun can be of great use.
With this in your application, your users will find it more interactive and thus you'll have a better mobile app user engagement directly.
4. Synchronization
Synchronizing your application with social media platforms can prove to be of great help. For this, you might have to consider the use of social media API for registration and logins.
This won't just enhance your visibility online, but will also ease the users in registering with your application. They won't have to go through the long and tedious filling process and can simply get connected by clicking the icon.
5. Push Notifications
This is an inclusion with which you can keep your application users updated about any new message or event. This way you can keep interacting with them and also can get back the aloof users.
You can try having push notifications in form of text, image, videos, and any external link that will redirect them to a specially planned page. The later largely depends on the kind of users you have for your mobile application.
6. Not just virtual rewards
Be it a small reward or something big, they always fascinate the one getting and motivate the rest. The virtual rewards that we find in most of the mobile applications aren't sufficient. If you wish to increase your user engagement you shall also give them some physical awards.
This can be a coupon or a gift card, but there should be something. With this, you can motivate them to use the application more and more so that they can earn points and get some rewards.
7. Speed uncompromised
No one likes to wait for long. Might be possible that your mobile application is one of the kinds, which people use in their free time. But always remember that they do not even have the time to waste their free time.
Speed should be a feature in your application. I'm not saying that the application should be free from a bug but make sure it isn't just about the bugs. Users can adjust to conditions 3-4 times out of 10 but more than that might be harmful.
Conclusion :
If you want to (and you do I know) keep your users engaged in your app, you need to be sure that the above-mentioned points are checked. A satisfied user calls for another, but an unsatisfied/irritated user will take away/stop many.