They say 'move with the time or the time will leave you behind'. Being a startup it is important for you that you understand the trends, and amalgamate them in your business in order to attain the targets.
By this time you are well aware of the role that the mobile application plays in the growth of your business, and you are spending a good amount of time to make it better with each passing day.
According to a report, more than half of the population will get online by 2017 and you need to stay in touch with these people in order to achieve your targets or rather to sustain in the market. According to statista, there will be over 254 million app downloads in 2017, and you need to stay updated to be part of this growth.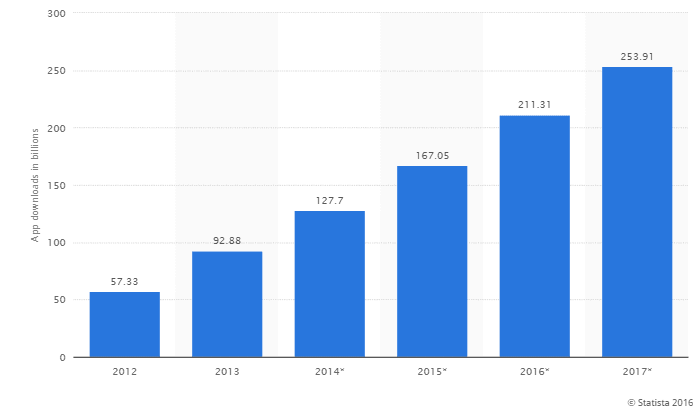 You must not skip this part
When we talk about mobile application development, there are numerous factors which we need to keep in mind. Amidst the entire bunch sits the design. A mobile app design helps you in keeping your app users glued by the time they understand the exact concept of your application.
A good app design is indeed a must ingredient. The way you have plans to launch feature updates for your application, you also need to have a vision for the way your application will look.
Here we have a list of some mobile app design trends which are expected to be on a hike in the year 2017. Let's check them:
1. Skeuomorphism
With flat design taking over the market, it was presumed that this particular trend will fade away. However, it looks like that it isn't going anywhere and will continue keeping its remarkable space even in 2017. With it, using new technologies to incorporate the real world elements in designing an application gets easier, and looks like the users are getting inclined towards the blend of realism in technology.
2. Scroll creatively
Users no longer wish to have the traditional way of clicking and surfing through different pages. The concept of parallax scrolling has made space in their hearts for all the good reasons. So make sure that you have a creative scrolling option for your application users, in order to make a distinct space in the app market.
3. Wearables are the new trend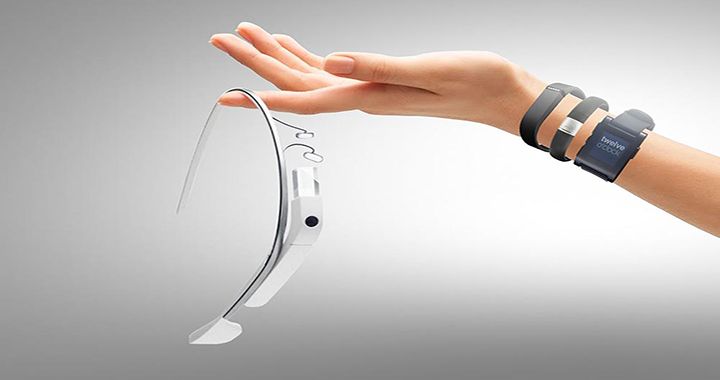 The continuously rising market of wearables app development. Being a startup it is important for you to get your content fit in the technology, in order to meet your customer expectations. You need to be sure that your application offers better navigation and doesn't compromise with on-the-go purchasing and product information.
4. Blank Space
The blank space on screens has become a recent trend. In fact calling them a design element won't be wrong anywhere. If the blank space is used properly in combination with skeuomorphism and flat design you can have a creatively simplified User Interface and improved User experience. If implemented properly the year 2017 can help you get your users focused on specific elements.
5. Microinteractions
With the trend that started somewhere in 2015, these single, task-based interactions are getting bigger with every passing day. For the year 2017, the bigger screens housed with better resolutions are expected to take micro interactions to an entirely new level. The same gets further benefit of the 3D touch which recently was availed by iPhone6. The enhance user interaction has widened the scope for the use of this.
6. Get visual
Your mobile app users might get bored by reading the texts and eventually you might fail to hit the target. The year 2017 is expecting an entirely new way of approach with visual storytelling taking a peak. Facts say that over 45% internet users view at least one video per month while we have close to one billion people watching at least one video daily. The figures enhance your chances by more than 50% of getting the sale.
Conclusion :
The mobile app design trends for 2017 rotate more around the better interface, enhanced the user experience, time saving, and bridging the gap between the virtual and realm. For the coming year make sure that you get these in your application, in order to sustain in this fast growing market.