According to Statista's annual global mobile app downloads report for 2022, the combined number of downloads from the Google play store and App store reached approximately 148 billion by the end of 2022. This figure is expected to rise to around 181 billion downloads by 2026.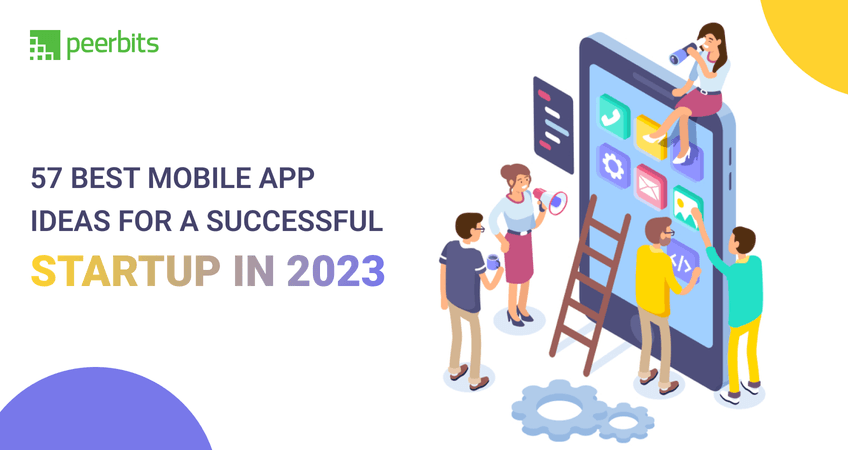 These statistics clearly illustrate the significance of mobile apps in terms of their ability to facilitate business growth and help brands reach potential customers.
Also, the incorporation of advanced technologies such as AR/VR, AI, ML, IoT, and cloud computing into mobile apps is leading to the development of new ideas and trends that present opportunities for startups and established businesses to thrive and stand out in the market.
Therefore, it is essential for a business to have a unique mobile app that engages with users in order to gain a competitive advantage and achieve success in the market.
We've compiled a list of innovative app ideas for 2023 to keep you updated on the latest trends and concepts in mobile application development.
1. Mobile cloud computing
The integration of advanced technologies such as AI/ML and IoT often makes mobile apps highly complex, which can be challenging for mobile devices with limited storage and resources. Fortunately, cloud-based mobile apps provide a solution by leveraging cloud resources and storage accessed remotely through the internet.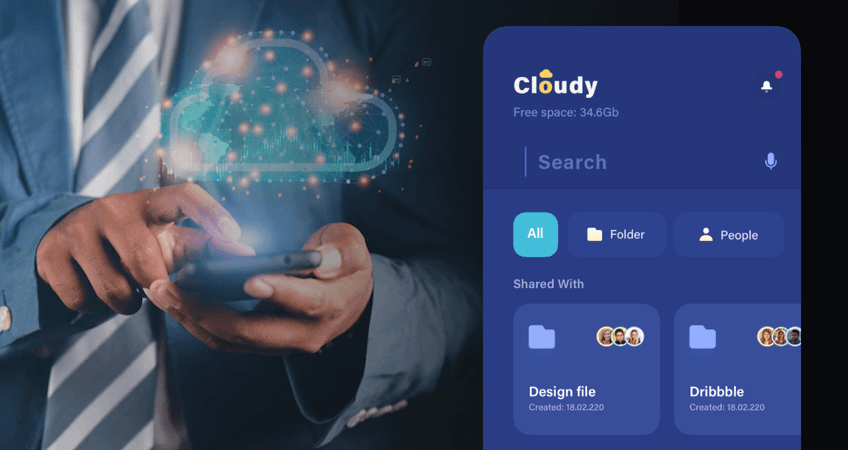 These apps not only offer cost-effectiveness, reliability, and high performance, but they can also efficiently handle large amounts of data without any decrease in performance.
2. AI Mobile Apps development
Artificial intelligence (AI) has been integrated into mobile apps since 2017 and continues to evolve and expand.
AI-based mobile apps use AI technologies to provide intelligent and adaptive functionality to users. Some common applications for AI/ML in mobile apps include voice recognition, virtual assistants, chatbots, medical diagnosis, education, entertainment, tourism, and the automotive industry.
As AI technologies continue to advance, it is likely that more and more mobile apps will incorporate AI capabilities to improve user experiences and functionality.
3. IoT Mobile Apps development
The Internet of Things (IoT) has gained traction in various industries, including oil and gas, manufacturing, agriculture, and healthcare. It enables data exchange between objects by connecting them via the internet.
IoT-enabled mobile apps allow you to connect and control several devices, including air conditioning systems, home security systems, and diabetes monitoring devices. The use of IoT-enabled mobile apps is rapidly increasing as more and more devices connect to the internet.
Read more: 10 IoT security concerns to keep in mind before developing apps
4. Mobile wallet application
Cashless transactions have boomed over the years with the increase in smartphone penetration in developing countries.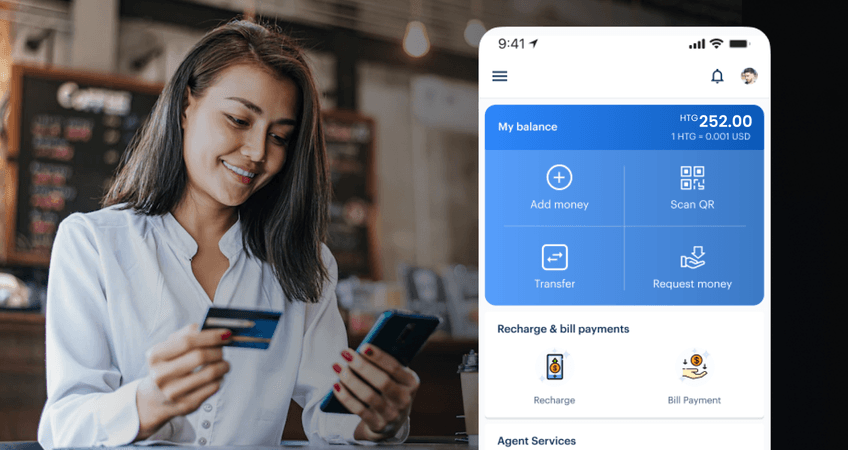 We have seen people migrating from cash payments to cards, net banking, and digital wallet payments.
Digital wallets, in particular, have seen rapid growth among all the other cashless transaction methods due to their added benefits for both users and the merchants.
You can develop digital wallet app that provides advanced features like bill payment, split payment, cash in cash out, loyalty and rewards, and mobile money.
Develop a digital wallet app that enables easy fund transfers, seamless integration, customization, and effortless customer onboarding.
5. Biometrics and Mobile app security
Ensuring the security of mobile apps is critical, especially when they are used for financial transactions like Google Pay.
Biometric technologies, such as face recognition, fingerprint scanning, and voice recognition, are frequently used in mobile apps to enhance security. By incorporating these technologies into app development, businesses can provide their users with a secure and trusted platform for conducting sensitive financial transactions.
6. 5G-enabled Apps
As the latest generation of mobile network technology, 5G has the potential to revolutionize the way we use our mobile devices and applications. With faster speeds, improved capacity, and wider coverage, 5G is expected to significantly enhance the user experience of mobile applications.
If you want to stay ahead of the curve and offer your users a top-performing app, now is the time to start incorporating 5G technology into your development plans.
7. Progressive Web Apps & Instant Apps
It is now critical to develop apps that offer users a native-like experience on both iOS and Android. Its quick loading speed—even on low-end devices and slow networks—and responsive design—which adjusts to different screen sizes and devices—are just a few of the crucial elements that make it a must-have application.
Also, Instant apps are becoming more and more popular as a result of the ability to test an app before downloading and installing it. They are intended to provide a smooth and quick user experience and are frequently used for one-time or infrequent use cases.
Create progressive web apps and instant in 2023 to provide a seamless and convenient user experience to your customers.
8. Beacon technology
Beacon technology has evolved significantly since its inception in 2013. It is a location-based technology that uses Bluetooth Low-Energy (BLE) signals to enable small, portable devices to communicate with each other.
When integrated into mobile apps, beacon technology can offer a range of benefits, including accurate location information for mobile devices, personalization, enhanced customer engagement, asset tracking, and improved safety and emergency services.
9. Super apps
Super app is a one-stop shop that provides access to a wide range of services in one application. They are intended to provide users with a seamless and convenient experience by allowing them to access multiple services and features without having to switch between different apps.
Some of the super apps are Uber, Klarna, WeChat and Bolt which offer multiple services on their app.
By creating a super app, you can also offer your users a range of services from one application.
10. Mobile apps for wearables
As wearable technology becomes more advanced, the integration of wearable devices and apps is expanding rapidly. Mobile apps for wearables, which are specifically designed to run on devices like smartwatches, fitness trackers, and smart glasses, offer a wide range of functionality and features. These can include messaging, payment processing, fitness tracking, and more.
Some examples of popular wearable apps include WearOS, Google Fit, and Samsung Health.
11. Artificial intelligence chatbots
AI chatbots are designed to simulate human conversation and interact with users within applications. They can be used for customer service, support, and other types of assistance. Many startups and enterprises are implementing AI chatbots to provide around-the-clock customer support and meet the needs of their clients.
Read more: How AI chat bot technology is changing the Humech bond
12. Augmented reality and virtual reality development
The increasing availability of virtual reality (VR) and augmented reality (AR) technology may provide opportunities for startups to develop mobile apps that use these technologies to provide immersive experiences.
These technologies have the potential to revolutionize a wide range of industries through applications, including manufacturing, healthcare, education and training, and entertainment.
IKEA and YouTube are two of the most prominent users of these technologies.
13. Cross-platform applications
You may have noticed that cross-platform mobile applications are becoming more and more popular. This is because they are able to run on multiple platforms or operating systems using a single codebase.
As a cost-effective and efficient way to develop and deploy mobile applications, cross-platform apps can help your business improve reach, user experience, and scalability.
Some well-known companies that use cross-platform software include Instagram, Facebook, Walmart, and Bloomberg.
14. Healthcare app
The medical facilities have been enhanced greatly. All thanks to a technology-driven healthcare sector.
However, this improvement also means a lot of medical procedures that often make it difficult for the common man to remember and schedule them.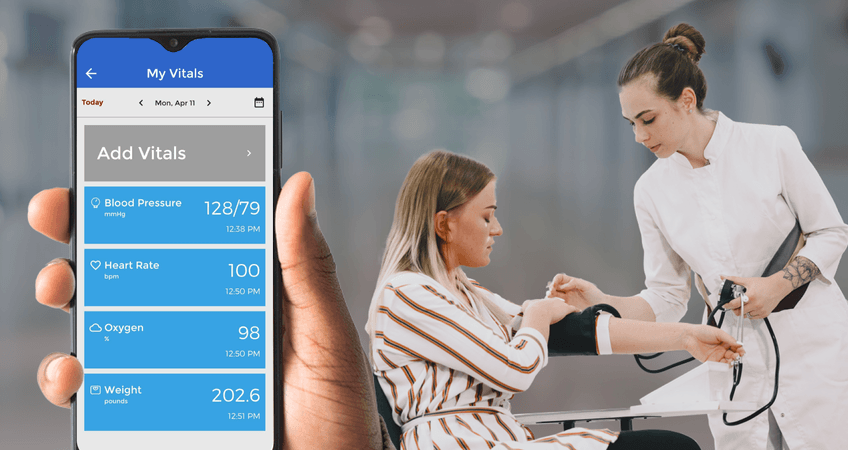 So, here comes another idea for healthcare app development. The innovative idea is a medical app that is versatile in nature and can perform a plethora of functions.
First, this mobile app can manage all the medical procedures and tasks of a user in a systematic manner.
The application stores and manages all the important medical components of the user like medical history, medication, symptoms, immunizations, appointments, allergies, and fitness records.
Not only that, but the app also helps users to monitor various health parameters like BMI, blood pressure, Pulse, and many more.
Read More: A mobile app that manages one's all medical activities
15. Cryptocurrency applications
There's been a lot said about Blockchain that is used to build a currency application. It is called the technology of tomorrow or the next "internet".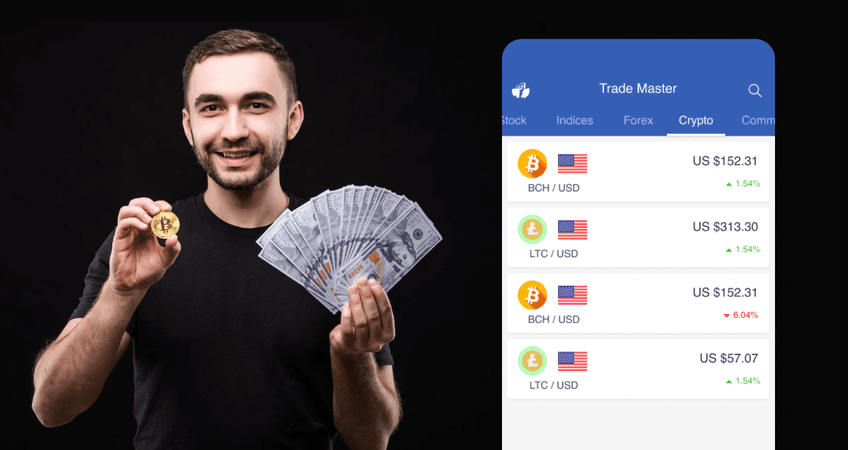 The technology that caught everyone's eye with the success of Bitcoin has proved that it's a lot more than just a fad and is here to stay for a long time.
The applications of blockchain are immense and have the capability to disrupt almost all major industries. This is the reason why Blockchain is a mine for brilliant app ideas.
You can develop a blockchain tax and invoicing app that efficiently calculates the amount of taxes that the user needs to pay based on the income.
The app also generates invoices, thus solving your financial business hassles.
Other blockchain application ideas include a notary app, a mobile app for storing digital identity, and Blockchain app development for gifts and loyalty programs.
16. Ecommerce app
An E-commerce app is basically an online marketplace or mobile E-commerce app that lets the user purchase anything over the internet without the need of visiting a physical shop.
In other words, we can define it as a network of multiple businesses that works via an interconnected network. Amazon, Flipkart, eBay, Customers enjoy the convenience and attractive offers that are available on these websites.
So, starting an e-commerce business by developing an online marketplace is the best thing for you to grow your business and revenues. The E-commerce business is full of conglomerate ideas such as lifestyle, homecare, babycare, food and beverages, electronics, accessories, ornaments, etc.
The best thing about an e-commerce business is that you can venture into a wider buyer arena. And if you are offering something unique from your competitors then the whole market will be yours!
17. Social networking app
Social networking refers to the use of internet-enabled social media sites to stay connected with family, friends or clients. It can have a social purpose or a business purpose.
Popular social media platforms such as Facebook, Instagram, Twitter and LinkedIn have become a significant base for marketers to enhance customer engagement.
18. E-Learning apps like Byjus
e-Learning apps are one of the most booming ideas that have become more popular with the arrival of Covid-19. e-Learning apps are designed and developed to provide online education to students and enable school and college teachers to connect with their students online and provide them uninterrupted education.
Read More: How e-Learning apps are enhancing academic experience
19. Home security app
Your home is at risk when you are at work or out for a vacation. You won't be notified about any danger though you have CCTV cameras and security alarms.
A home security app can enable you to keep a bird's eye watch over your house 24/7 from anywhere you are. You just need an internet-enabled device configured with the cameras and alarms.
20. Food delivery app
Food excites everyone irrespective of age or taste! What if this food becomes the base for one of the most popular ideas for startups? You can make a fantabulous food delivery app that lets your customers fulfill their food cravings within a few swipes on their smartphones.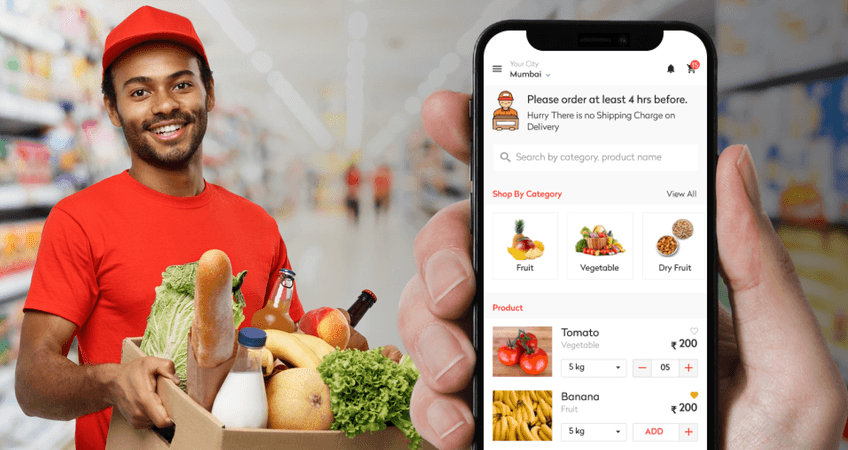 Even the on-demand food delivery apps let the users rate and review the food delivery and the driver.
Food delivery apps are the best fit for urban customers who are far from their homes or who don't know how to cook food. It can integrate food delivery booking, share location with the user, and provide the user's live location to the driver.
Apart from this, the food donation app is gradually becoming an innovative app idea nowadays.
Read more: Peerbits delivers top-notch food delivery app to Plenus
21. Mobile money app
In today's fast-paced era, customers expect speed, convenience, and wider options to manage their payments. Such a high demand for innovative mobile money solutions has created cut-throat competition among FinTech solution providers. And to stay abreast of this competition, financial service providers are harnessing the popular fintech business app ideas.
22. Entertainment App
Entertainment apps have been in high demand these days. Today, in the critical pandemic situation, it became a wonderful way to escape the harsh realities of the world.
The advent of smartphones has drastically changed the perspective of users towards entertainment. Moreover, the internet revolution has made it easier to get updates about your favourite shows or movies. Netflix, Hulu, Spotify, and Amazon Prime are the best examples of such apps.
23. Taxi dispatch and management
The first app idea is that you can develop a taxi dispatch app, that can be used by a taxi company to manage all its fleet operations like dispatch, driver management, customer management, incentives, payment settlement, multiple modes of payments for customers, real-time tracking of the driver, GPS-enabled navigation, and many more.
24. Gas delivery app
The idea of developing a cooking gas delivery app might well turn out to be a huge success as cooking gas companies are looking to leverage the benefits of on-demand applications.
Create an app that allows the user to book their cooking gas or refill their gas cylinders with the help of a mobile application.
Read More: Deliver cooking gas with gas delivery application
25. Fuel delivery app
The idea of on-demand fuel delivery is gaining momentum in a few countries and it seems that many startups are heading towards that direction.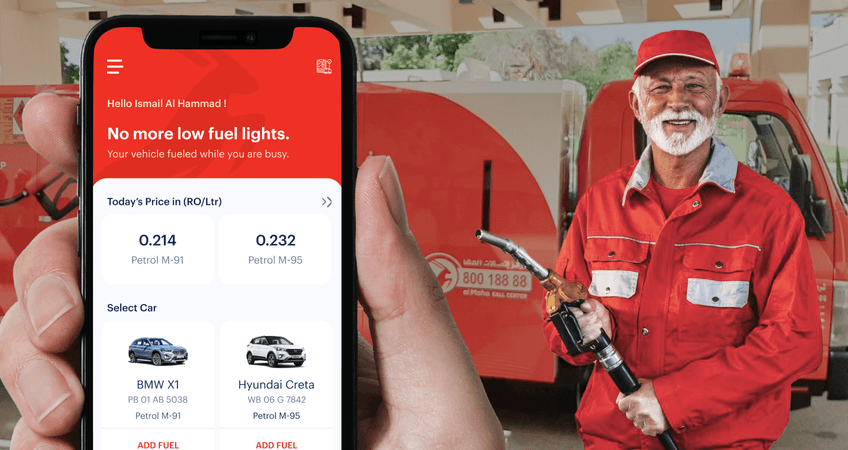 You shouldn't waste any time developing your own fuel-delivery application that allows you to deliver fuel to your customer's doorsteps.
Read More: Building an On-Demand Fuel App: A Step-by-Step Guide
26. Medicine delivery app
In today's pandemic-stricken condition, the demand for telemedicine apps is on the upsurge. As per Fatbit, the healthcare mobile app trends will touch $113 billion (approx.) by 2025. A medicine delivery app simply lets you keep track of orders and deliveries.
Apart from distribution, additional features such as doctor consultations and quick checkups have been integrated through remote control services. In the coming years, it will certainly be a lucrative app development idea for startups.
27. Restaurant management app
Digitalization has affected almost every industry vertical and restaurants are no exception.
To get a competitive edge among their rivals, the restaurants are eager to get a restaurant management system that can boost their profits.
You can fulfill this necessity with your restaurant app development platform that can efficiently manage all the restaurant operations seamlessly.
The restaurant management mobile application can act as an assistant that helps the owner to track all his operations like table booking, billing, orders placed, and many others.
The mobile application also helps in attracting new customers with promos, offers, discounts, and reward points.
Read More: Multi-faceted app for holistic restaurant management system
28. Grocery delivery app
The idea for on-demand grocery delivery app development has gained immense popularity because of the onset of the coronavirus. While we saw big companies have already started or are looking to start grocery delivery, there are several local brick-and-mortar stores that are shifting to online platforms.
A grocery delivery app guarantees a vast market out there for you to sell. Specialize in selling organic groceries, or focus on selling frozen foods. To fix your idea for a startup and start grocery app development immediately.
Read More: Grocery marketplace application for restaurants, farmers, and agents
29. Parcel delivery app
In today's world, convenience is the king. And that is why online shopping has now become the new normal. Why leave the comfort of your couch when you can get everything you need by just making a few taps on your phone?
Today on-demand parcel apps are one of the coolest app ideas that are thriving across the globe these days. An on-demand parcel delivery app offers a convenient way to track your packages in real time till they start their delivery to the final destination.
30. Scan & Thru app
Nobody likes to wait in the superfast era of technological revolution and innovation. And to fulfill the burgeoning demands of the customers, brick-and-mortar stores are looking for a way to match up with the developing FinTech unicorns. And they got the savior in the form of an ingenious Scan & Thru solution.
Scan and Thru solution is a self-checkout solution that lets you provide a secure and convenient shopping experience to customers. This solution is transforming the shopping experience by eliminating all the retail store limitations that were previously causing hurdles to the retailers.
31. Fitness App
Fitness apps are one of the most simple app ideas. They are exclusively designed to assist the user with different types of physical training, nutrition and diet, or related fitness topics. They can be easily used at home and while away.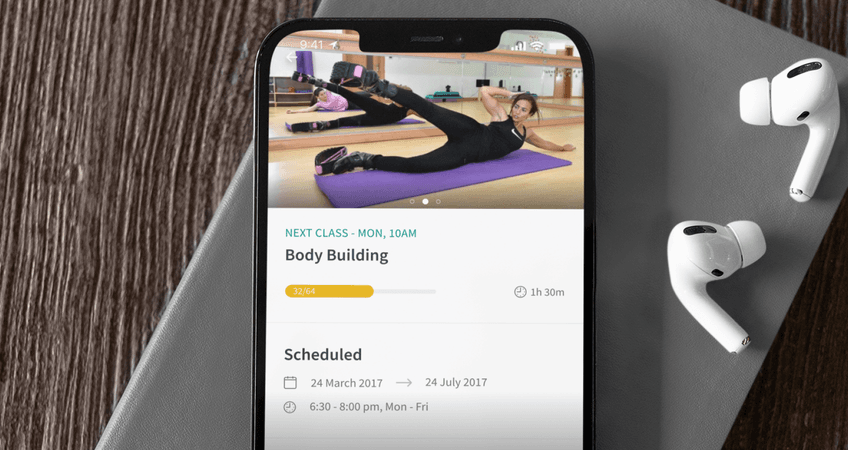 The ultimate goal of fitness tracking app development is to provide the user with instructions and examples of one or more types of exercise, different physical activities, nutritional programs, or to count calories, workouts, walks, bicycle rides and runs.
32. Digital banking app
Digital banking refers to the digitization of traditional banking activities that were only available to customers when physically inside a bank branch such as money transfers, deposits, withdrawals, saving account management, loan management, bill payments, etc.
Consumers are gradually shifting towards digital finance mobile apps to fulfill their banking needs. However, many traditional banks are struggling to provide a comfortable banking experience through online channels and smaller mobile device screens.
33. Beauty- service app
Who likes to wait in a long queue for a haircut or any other beauty service? I guess none. This discomfort gives birth to a unique app idea of on-demand beauty services.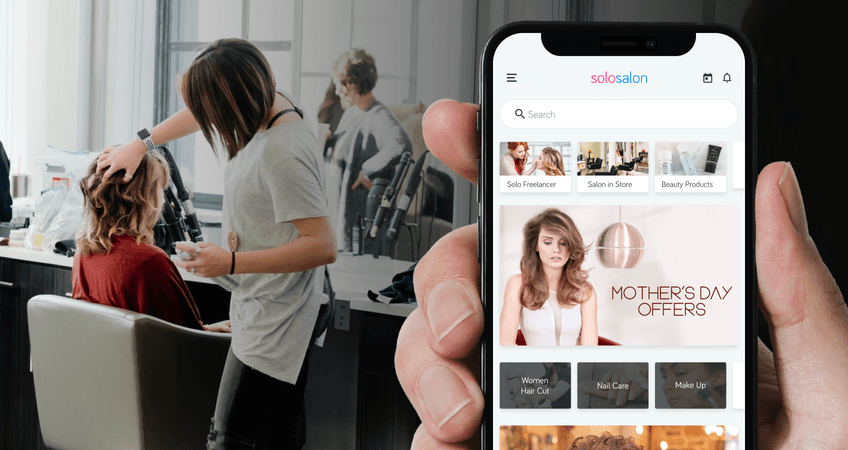 You can capitalize on this brilliant app idea to develop your own app that acts as a platform for hairdressers/beauticians and customers.
Help your users get rid of long queue lines by enabling them to book their appointment with a hairdresser/beautician on demand.
Also, help hairdressers and beauticians to list all their services on the application alongwith charges.
This will ensure a systematic inflow of customer requests that will lead to an increase in their earnings.
Develop an on-demand beauty service app that acts as a platform for both users and beauticians.
Read More: The Impact of On-Demand Services on the Salon Industry
34. International Remittance solution app
People used to send remittances to their families from abroad and an International Remittance Solution enables you to facilitate your users to send money across countries.
Generally, International Remittance Solution supports three methods of cross-border money transfers – Mobile to Bank transfer, Mobile to Mobile transfer, and Mobile to cash transfer.
Your digital money transfer platform should be capable of allowing your users to quickly and securely transfer money beyond borders at a reasonable fee.
35. Video editing app
Videos are the most loved element in terms of marketing as compared to written content and images. Social media is filled with videos and people are more interested in sharing their personal experiences in the form of videos.
They love showcasing their experiences in the form of video. The video needs a bit of polishing and editing to give it a look that users love.
This video editing app helps users capture or upload their videos, add a professional essence and give a professional look to the final product.
36. Augmented reality app for interior designing
We all have seen those cool special effects used in the Ironman movie when Tony Stark uses the futuristic version of Augmented reality (AR) technology.
We might take a few years to reach there; however, the current AR technology is awesome too and it's growing rapidly and finding applications in various industries.
One industry in particular is interior designing and furniture. This sets AR as one of the most awesome mobile app development ideas. Now let's see how.
AR renders a real-life experience by adding virtual reality elements with the help of a mobile application.
Earlier, the customers would be totally confused if the dimensions, features, and overall look of furniture would go correctly with that specific space in their house.
With an AR app, you can take a picture of your room and see if the furniture would look good there or not.
AR technology can turn out to be a great startup app idea as it allows you to tie up with various furniture and interior design companies. This can prove to be a smart way of boosting sales and profits for interior designers and agencies that sell furniture.
37. Doctor and patients appointment app
A majority of us have a tiresome experience of waiting in long lines at hospitals. The atmosphere of hospitals sometimes makes us upset or depressed.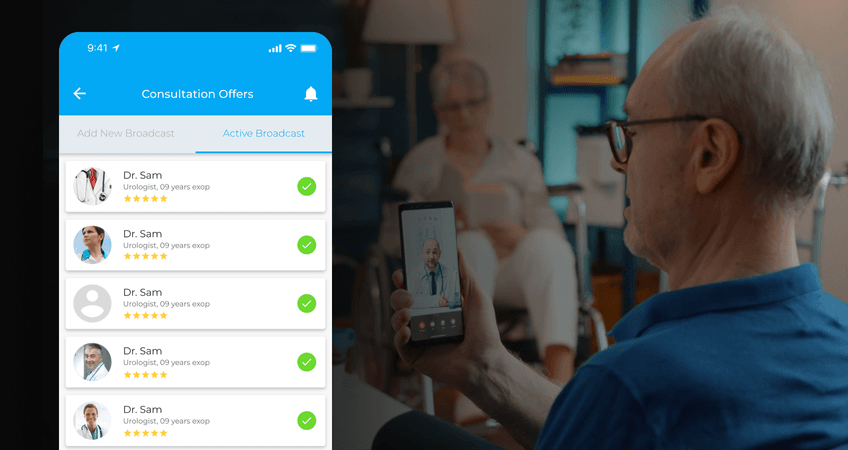 But now you do not need to worry as an appointment app for patients and doctors is there for you. This app will make it easier for both doctors and patients to create and manage appointments.
Besides that, the chances of getting infected with COVID-19 are higher in crowded places like waiting rooms of hospitals. Due to this situation, many people are staying home and self-medicating.
Here appointment management apps become an excellent way for both doctors and patients to hold virtual appointments.
Read more: A Practical Guide to Developing a Patient-Doctor Appointment App
38. IoT security application
If you're an entrepreneur and are looking for a startup app idea, then IoT apps must be at the top of your list.
It's because in the past few years, we've seen how IoT has emerged as a cutting-edge technology that interacts with us and among themselves to make our lives more convenient and comfortable.
The usage of IoT related services like smart home, smart energy monitoring, smart fleet monitoring, smart office, and smart asset monitoring are going to boom in the coming years.
IoT offers countless mobile application ideas, a few of which have been discussed above.
However, IoT security is one that can be an instant success. Several security devices are used by shop owners and common people at their homes.
The IoT security app can control all the security systems via wi-fi. It allows the user to monitor all the camera footage and sense the activities of the locker straight from the app.
Moreover, with smart doors, the user can view a high-resolution video of a person standing at your door.
Similarly, IoT-enabled smoke alarms can accurately locate the exact location of the fire.
Furthermore, they also send you an alert to your phone to make you aware of a possibly hazardous situation.
39. Event Management app
To thrive in the highly competitive hospitality industry, it's crucial to have updated electronic devices that can let you manage your valuable time. Luckily, there are so many event management apps out there that can save you time.
By using them, you can create an event, sell tickets or you can promote it on social media, so that customers can discover the events that match their interests and preferences.
40. Voice translation app
Not everyone on the earth is well-versed in all languages. Many of us, when traveling abroad, face the problem of the language barrier and communicating with the local people. In such a case, an app that can help you in translating your voice, your language, to a language you select can help you communicate with the natives easily.
41. Call recording app
With the increased use of the internet and the digital era, spam and phishing call attacks have risen tremendously. Many times, people cannot complain about the harassment & threat they get from unknown calls because they don't have any evidence.
Using such apps, one can simply record the calls and save them as proof that can be used to show the cops while filing the complaint. It is one of the reasons that work in releasing stress from the lives of common people and millennials.
42. Insurance app
We have a separate app for insurance. Users have to download a new app every time to buy different types of insurance. There are separate insurance apps for vehicles, medical, life insurance, property insurance, and more. Similarly, there are different apps available for filing claims.
This causes a bad user experience and a lengthy process. An app that offers all-in-one can ease operations for both customers and the company.
With this app, users can buy all types of insurance, file claims, and get reimbursement. It reduces the rework of the backend team, saves space on the user's mobile phone, and improves user experience.
43. Vehicle tracking app
Vehicle tracking is a necessity for transport businesses that let them track the location of their fleet vehicles and the movement of their drivers. Moreover, the admin can get live updates about its vehicle or fleet thanks to the geofencing location feature.
Apart from this, these real-time GPS tracking systems utilize robust analytics software that provides interesting business insights such as where things are going and where there is a scope for improvement.
44. COVID-19 tracker app
COVID-19 tracker app is one of the most popular business ideas of this era. It will send alerts to the users if they ever come in close contact with a covid positive person. It also keeps other app users safe by alerting them if they test positive and advising them about the symptoms.
45. Hyperlocal delivery app
There are many users who want to buy things from the local market quickly. Build a Hyperlocal delivery app to fulfill their needs.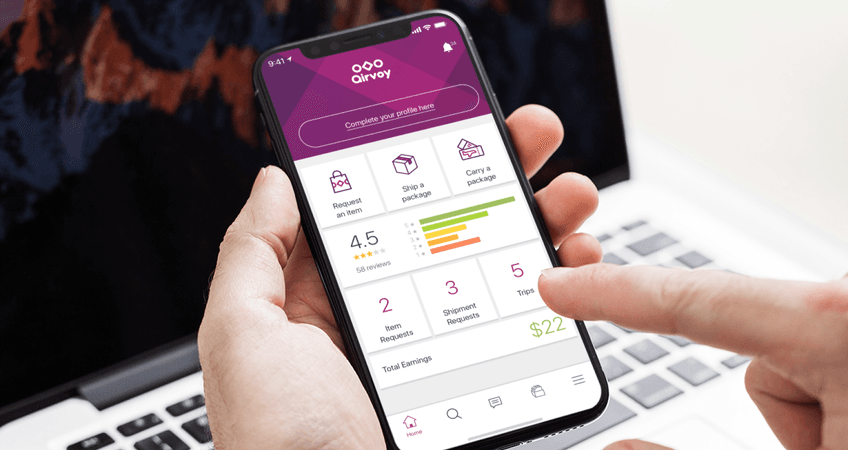 Innovative app ideas of developing a hyperlocal delivery app can allow its users to select an item such as office supplies, groceries, pet supplies, stationery, and many more from any shops in the nearby locality and place them for an instant delivery to their house.
Read More: How to Create a Hyperlocal On-Demand Delivery System for Your Business
46. Agency banking app
Agency banking solutions facilitate the traditional banks to expand their branch network in a cost-efficient manner with the help of authorized agents. It offers a variety of benefits to clients such as risk management, product availability, and rapid financial inclusion.
47. Disaster management app
Disasters are something that we cannot stop. However, with the help of cutting-edge technology we can very well predict it and reduce the destruction caused by it. Moreover, we can save lives with the help of a warning.
So, why not work on a startup idea that deals with disaster management?
You can develop a mobile app that automatically gives alerts to its users warning them of a possible natural disaster.
Moreover, the app also helps its users who are stuck in a perilous situation.
The users simply must send a request stating information like location, and other important details.
The request will be received by the operator who will assign the rescue duty to the nearest disaster management executive.
The executive will then go to the location and rescue the user.
Read More: A disaster management mobile application
48. Supermarket checkout app
Every one of us hates waiting in a long queue. And want a solution that can allow us to checkout easily without waiting in a long queue.
What if an app allows self-scanning of products and paying for the products purchased online? This would improve the user experience and increase the profitability of your business.
49. Vehicle parking space finding app
This app idea is beneficial for urban areas and for people living in populated cities as it works smart. It stores the data of the parking plots, their location, and fills an empty place to park.
Using this app, the user will be able to find the location of parking before they leave for their desired location, they can book a space prior, and it allows them to discover the real-time parking data to find free space if a user finds no place to park.
50. Criminal alert app
The human mind is not capable of remembering anything for more than 20 minutes. After 20 minutes everything gets stored in the subconscious mind. Seeing a criminal on the television or the pamphlets stuck on the street roads is difficult to remember for a long time.
The app idea is that it will record the entry and exit of every citizen from and in the city, state, and country to keep the record updated. So, whenever any criminal is in your region, the app will alert you and you can then inform the local police to catch that criminal. This will save the lives of many and will also help in maintaining the law and order in the country.
51. Warehouse management app (logistics app)
Many of the warehouse owners want to boost their visibility. They want to track their material flow, entry of the products, movement within the distribution center, and exit of the products.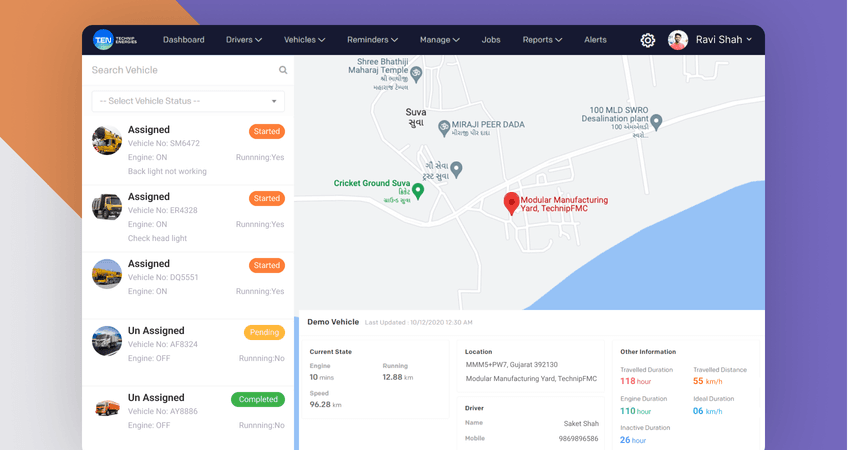 It is challenging for them to manage the operations, increase efficiency and productivity and make more customers.
An app like a warehouse management solution can enable intralogistics owners to efficiently manage their entire operations, streamline their inbound operations, and outbound process and give them accurate reports to analyze and envisage the future move to serve customers.
Read more: How does a warehouse smart inventory management system perform?
52. Search product by photo app
We all are familiar with this situation in which we see a product in real-life and get mesmerized by it.
But when we start looking for it on the internet or anywhere else, they are nowhere to be found. How about developing a mobile app that can resolve this issue?
Why not develop a mobile app that helps your users to search for products by photos?
It is one of the creative app ideas, in which a user just has to click a picture of the product and search it online to purchase it.
This is a great mobile app idea for entrepreneurs as it allows them to engage their users all day long.
Moreover, there's no specific target audience for this app, as they can target people of all ages and gender.
In addition to that, the entrepreneurs can also tie up with the sellers and other retailers for generating more profits.
53. Last-mile delivery management application
A last mile delivery solution is the most crucial component of any logistic delivery which often proves to be a deciding factor in the success of any logistics and supply chain company.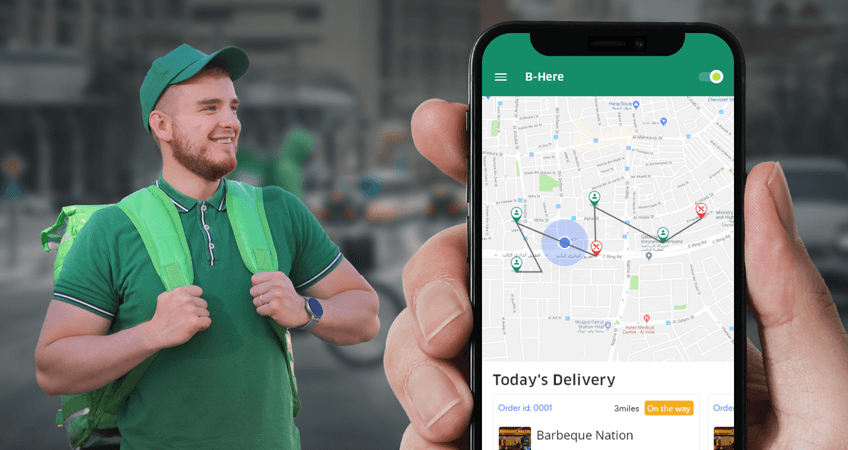 If that's the case, then why not fulfill the necessity with the idea of developing a mobile application that can efficiently manage and boost one's last-mile delivery.
This last-mile delivery application will boost the last mile delivery process by optimizing routes, automatic dispatching, and a bird's view.
The last-mile delivery solution makes the driver's job easy with real-time tracking, seamless onboarding, and hassle-free proof of delivery.
Moreover, with a last-mile delivery application in place, you can enable your customers to track their packages in real-time, receive real-time updates, efficient communication with dispatchers, drivers, and call centers, and last but not least allow them to give feedback.

54. DOOH and OOH advertising management application and software
OOH is one of the most evergreen modes of advertising. DOOH is its digital version that has seen immense growth and acceptance in the past few years.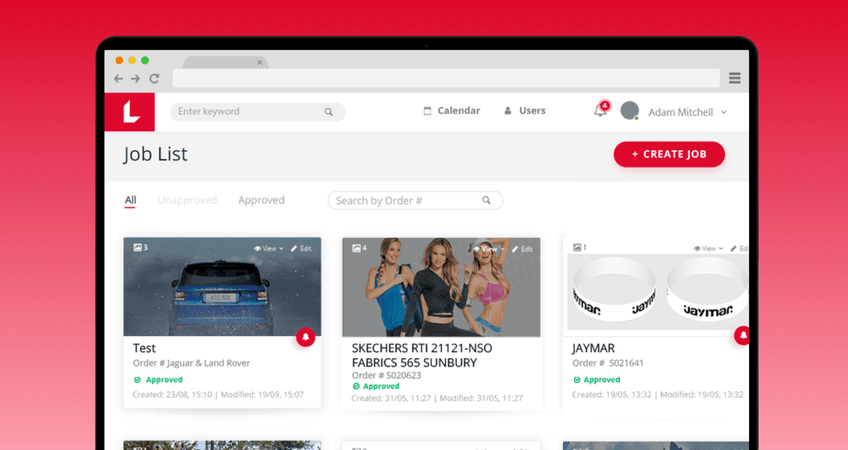 This rise means that the OOH companies receive a lot of requests for ads.
What if you can develop a mobile application that can act as an eCommerce portal and a platform between the customers and the OOH advertising company? Isn't that a great mobile app development idea?
This application can automate all the mundane and repetitive tasks, thus, saving your time and money.
The automation streamlines most of the processes and thus allows the OOH companies to focus more on other important business aspects.
Moreover, with a mobile application in place, the OOH companies can do various tasks seamlessly like campaign planning, reports and analytics, secure financial securities, easy management, and real-time modification.
Read More: Efficiently manage out-of-home advertising with an app
55. Tutor finding app
This app is for both students and tutors who are seeking each other. This app helps the parents to meet with tutors and vice versa and gives them an option to select their tutor based on subjects, location, and fees.
56. A mobile app for bike trips
Over the years, we've seen apps with the most unique and offbeat startup app ideas making it big. This next option is one of those unique ideas for mobile apps.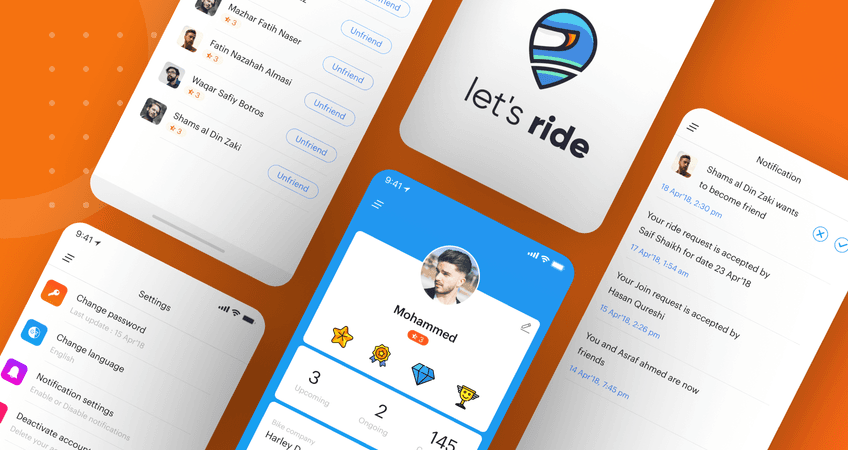 This is a mobile application dedicated to all the bikers. The application acts as a platform where different bike lovers can network and go on a bike trip together.
Bikers can create their bike trip by setting a destination. Other bikers can search and join different rides directly from the app.
Read More: An application where bikers can socialize their bike trips
57. Barter exchange app
During the initial years of human civilization, there was no concept of money. At that time, people simply used to exchange goods for other goods. This system was known as the barter system.
After thousands of years, there are times when we prefer barter over the conventional currency system due to all the unused goods, equipment, and stuff that we would be happy to exchange for something useful.
How about providing a digital platform where anyone can barter their stuff with other people? A mobile application that allows one to list all their products for exchange.
An application that helps them to find someone suitable for the exchange. No money would be involved in any of the processes. This app might help you to grow a large user base. Moreover, you can also earn money with advertising.
Conclusion
The prime purpose of creating an app is to boost your business through it. Moreover, you have to ensure that the application also stands the test of time.
These things are only possible if your application has a unique idea. And we have you covered there.
You can choose any of the abovementioned innovative app ideas and build your own app or hire skilled app developers to take your business to new heights.