About
Are you a professional event organizer? Don't want long queues and headache that comes with it? AM Happy is a wonderful application for managing events and inviting friends, relatives and anyone for events. The application offers you with complete support throughout the event management process.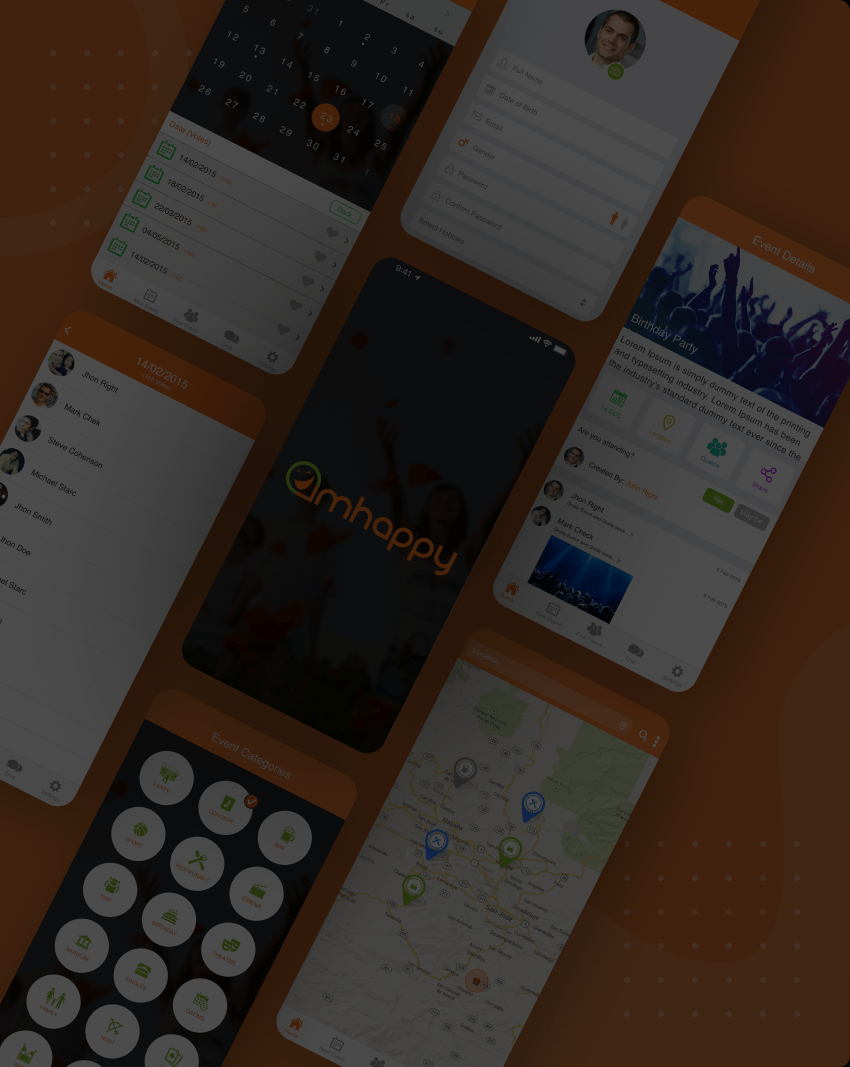 Host events
Search events according to area, date, time and various categories. Also alert the hosts about your attendance by signing up for the same. Mark the ones that suits your interest and keep it for your reference.
Attend events
Create a personalized profile for easy payment and deliveries. The in-app AI feeds the application with your searching patterns, likes and dislikes to provide you with automated suggestions based on your interests.
Manage Different Events Easily.
Simple Login & Registration Process.
Allow Viewing Events on Map Around, Filter Events and Like & Search Events.
Generate Public & Private Events and Invite For Events.
Vote on Every Event Location & Date.
Get Feedback on Events That Posted By Friends & More.
Technology stack
Wireframe tool
Just in Mind
Development
Xcode, Android Studio
Have a look at
Our
success stories
Over the years, Peerbits have delivered several customized solutions to their clients across the globe. You can get a closer look at few of such success stories here.