About
Short notice is an app for iOS and Android that lets people post jobs or hire freelancers. From baby sitters to cab drivers, short notice welcomes everybody, who wants to get paid. Unlike competitors, the app doesn't charge or collect a percentage of freelancers' earnings as commission.
Expertise Delivered
Industry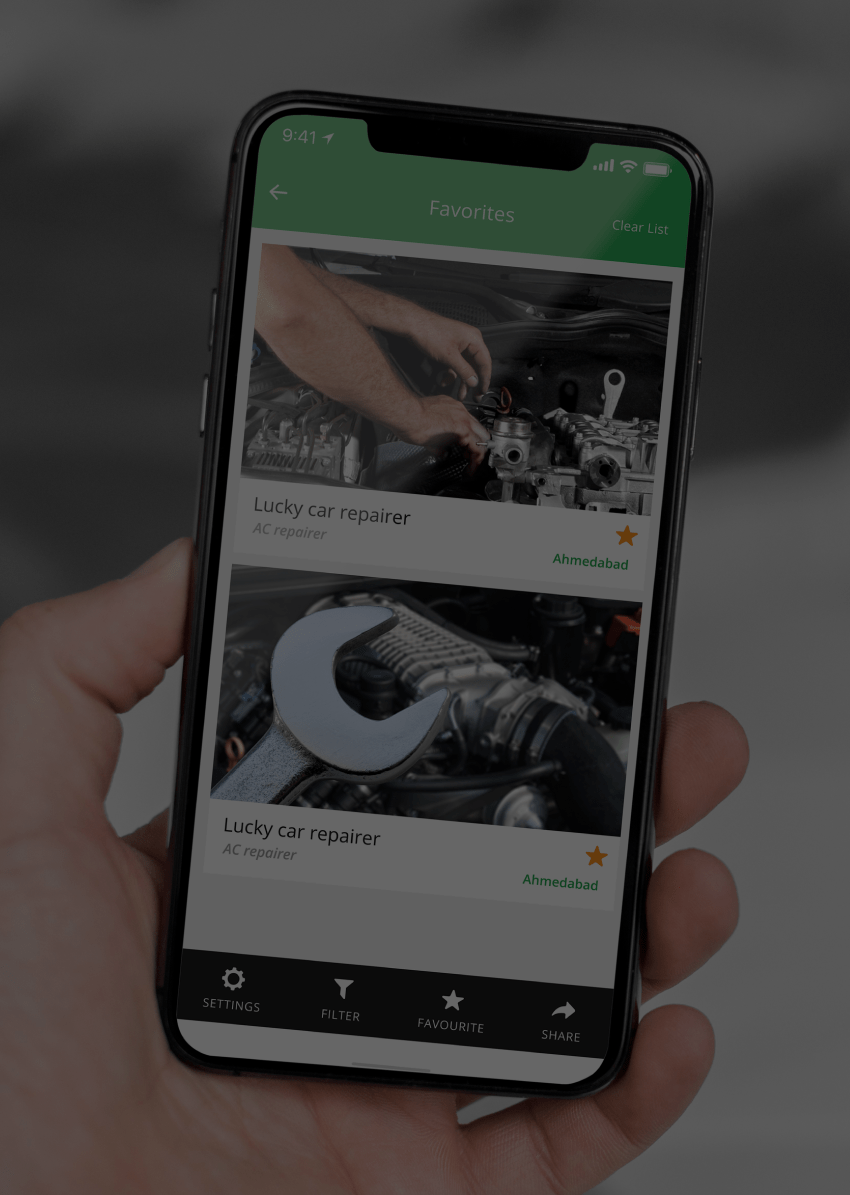 To filter the search box to show results from a particular service category only
To manage the Pin Colors—Blue and Red for Yelp Service and Green for short notice services
To let service seekers, track their service requests in real time
To make sure the search results from the in-app search box returns results from desired category, we managed Grid View to lock down results to a single category.
We integrated Yelp API in the app so that it could interface Yelp Database and display pin colors in blue and red in the app in addition to green pins.
To make the live service tracking feature to work without the need of intervention from the service provider, we used a Custom API to facilitate the function.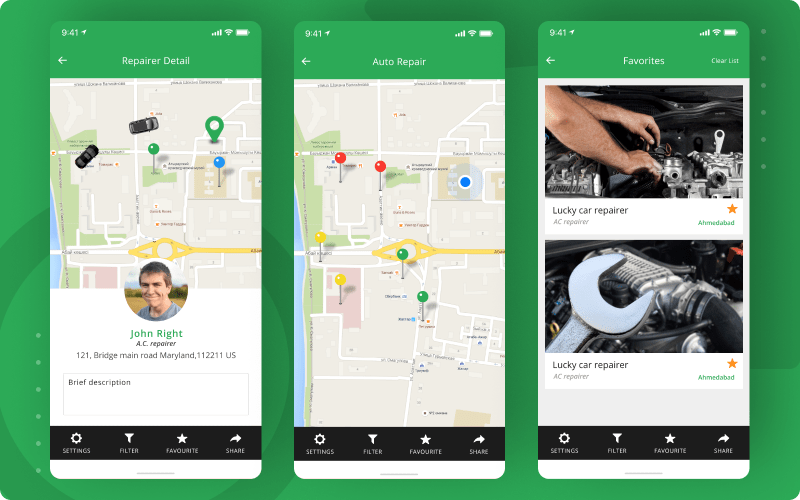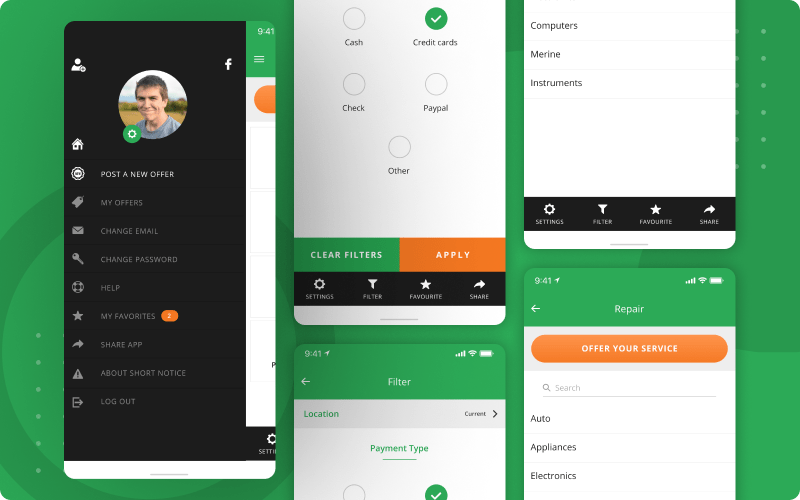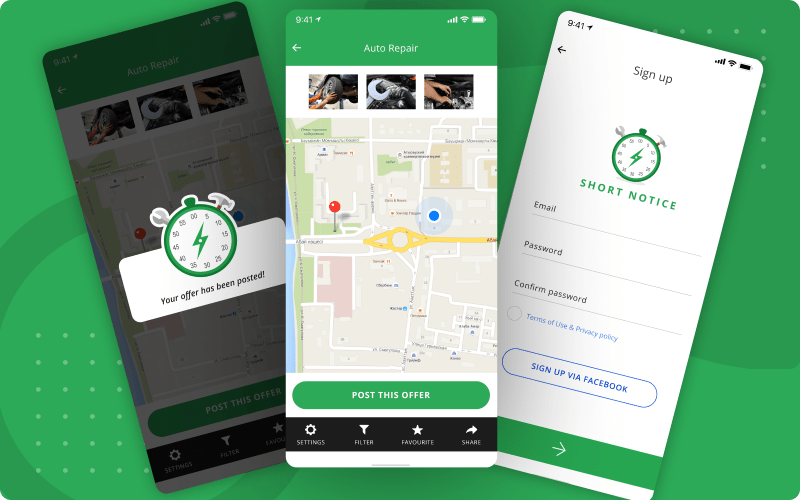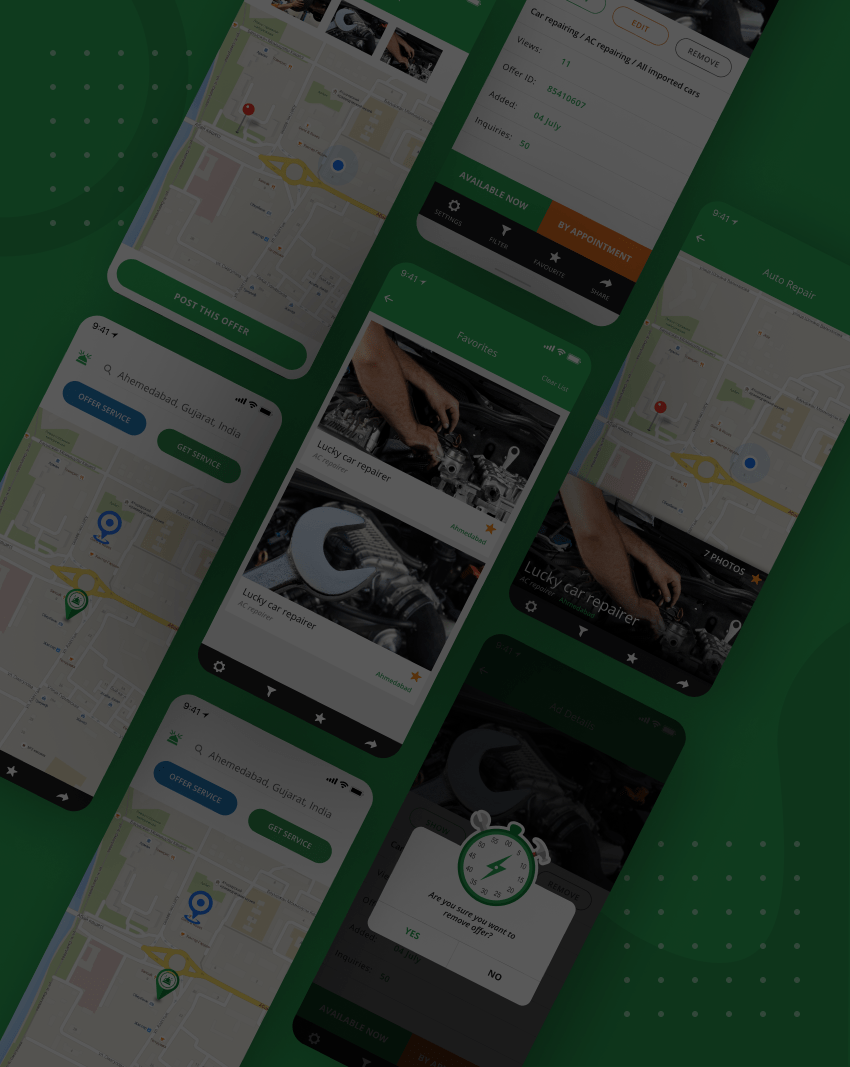 Post Offers
Pin the location on the map from where you're offering your services from so that users can notice.
Offer services
Offer your services. Choose from various service categories available on the app. List and wait for response
Favorites
Favorite service providers you frequent, on your shortlist, or recommended by someone and find them easily
Service Provider
Learn everything about the guy who repaired your AC the other day including where he lives, name and photo
Ad Details
Create an ad in easy steps, edit it to bring changes or remove it altogether. You can also invite appointments
Quick menu
Slide your finger from right to left on any screen on the app to access the menu with useful shortcuts.
Technology stack
Wireframe tool
Just in Mind
Development
Android Studio
Have a look at
Our
success stories
Over the years, Peerbits have delivered several customized solutions to their clients across the globe. You can get a closer look at few of such success stories here.