About
You do not need to worry about being far from your family and loved ones. Because with iConnect it is possible to stay connected with your loved ones all the time. Make calls on the go, send messages, share your moments – just with the one touch.
This app lets you save your valuable mobile's talk time balance as you connect with the people for free.
Even if your favourite people are far away, iConnect helps you connect with people from any corner of the world, instantly!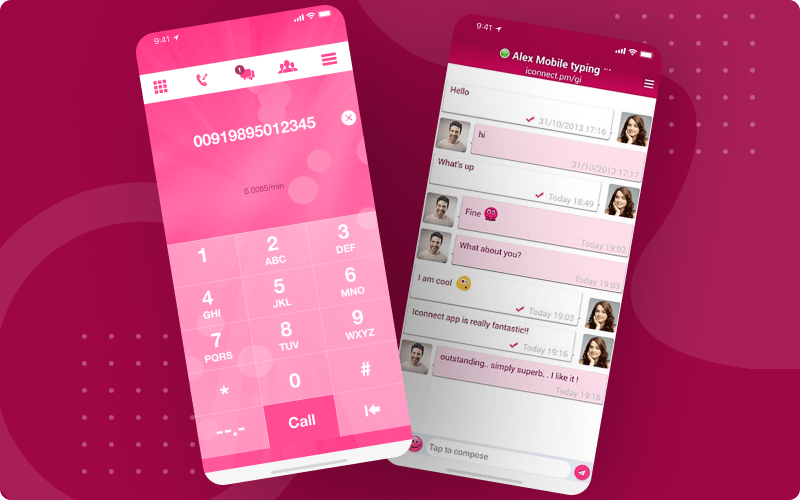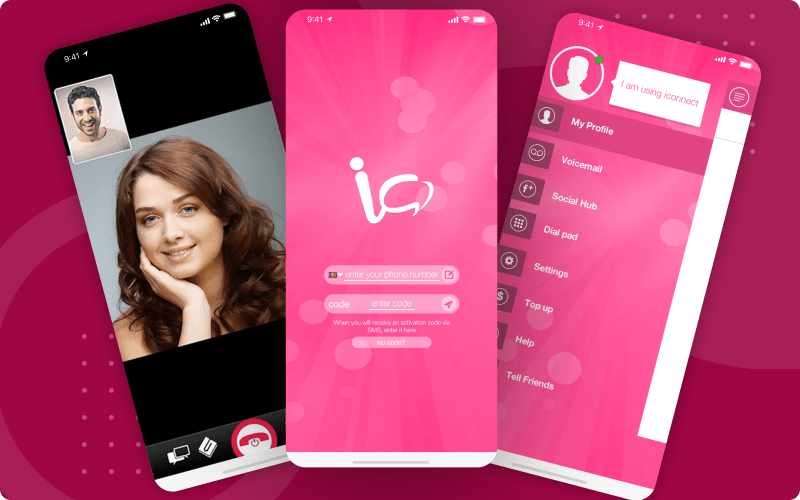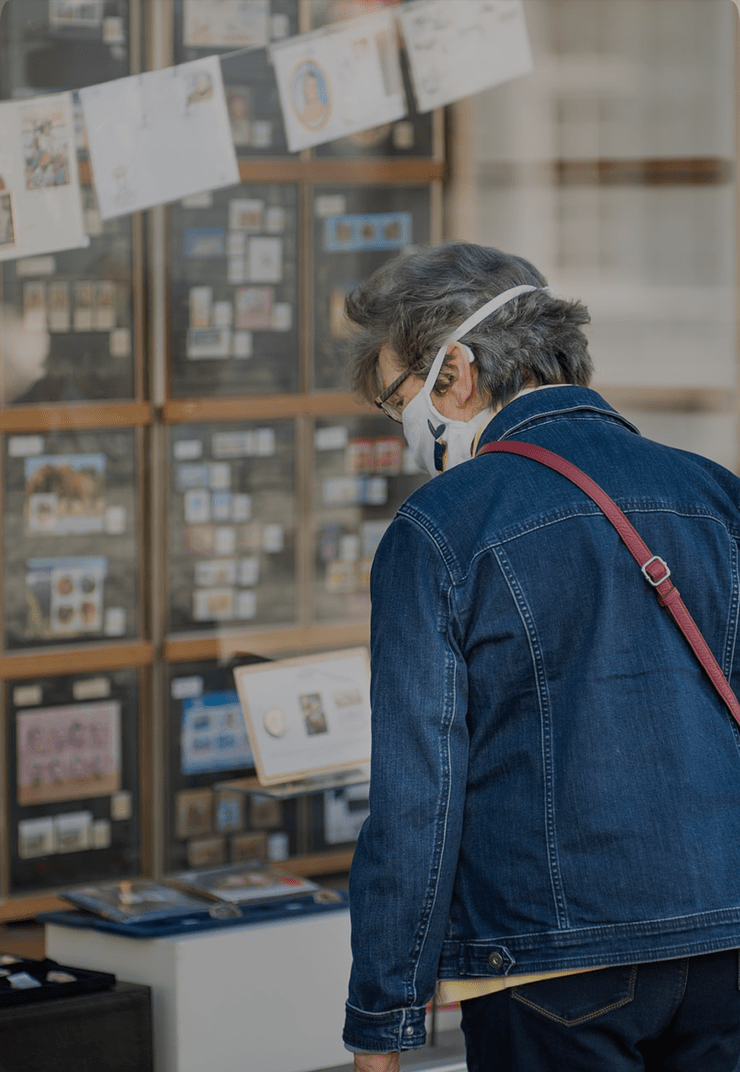 Free video calling
With iConnect you are never far off from your friends. Connect with them online through your mobile data pack or wifi to see them LIVE! iConnect enables video calling 100% free and with amazing video quality.
Dedicated Chat Window
Chatting with friends and family gets easy when you can segregate chat windows once you are done selecting with whom you want to chat. Chat window pops up once you select the member from the list of contacts you have in your phone. This dedicated chat window makes it easy to push the chat with just one touch.
Avail free user-to-user calling international calls for 99% less rates with iConnect.
Send SMS & Video, Photo, Audio, and real-time instant messages in the form of attachments connecting with people instantly.
Call using 3G/4G/WiFi worldwide and send voicemail as well as messages to email with integrated auto-diverts.
Have multiple conversations at the same time, and get personalized with your loved ones with iConnect installed on their phone.
Technology stack
Wireframe tool
Just in Mind
Development
Android Studio
Have a look at
Our
success stories
Over the years, Peerbits have delivered several customized solutions to their clients across the globe. You can get a closer look at few of such success stories here.