About
Ever wished to get more than you what pay? If yes, then Jara is the best option for you. Jara provides various coupons every time you buy airtime or load data. Select the best deal or coupon that fascinates you to redeem them on the go. Access and fund your account from anywhere across the globe. Thus, getting more is easy and straightforward with Jara.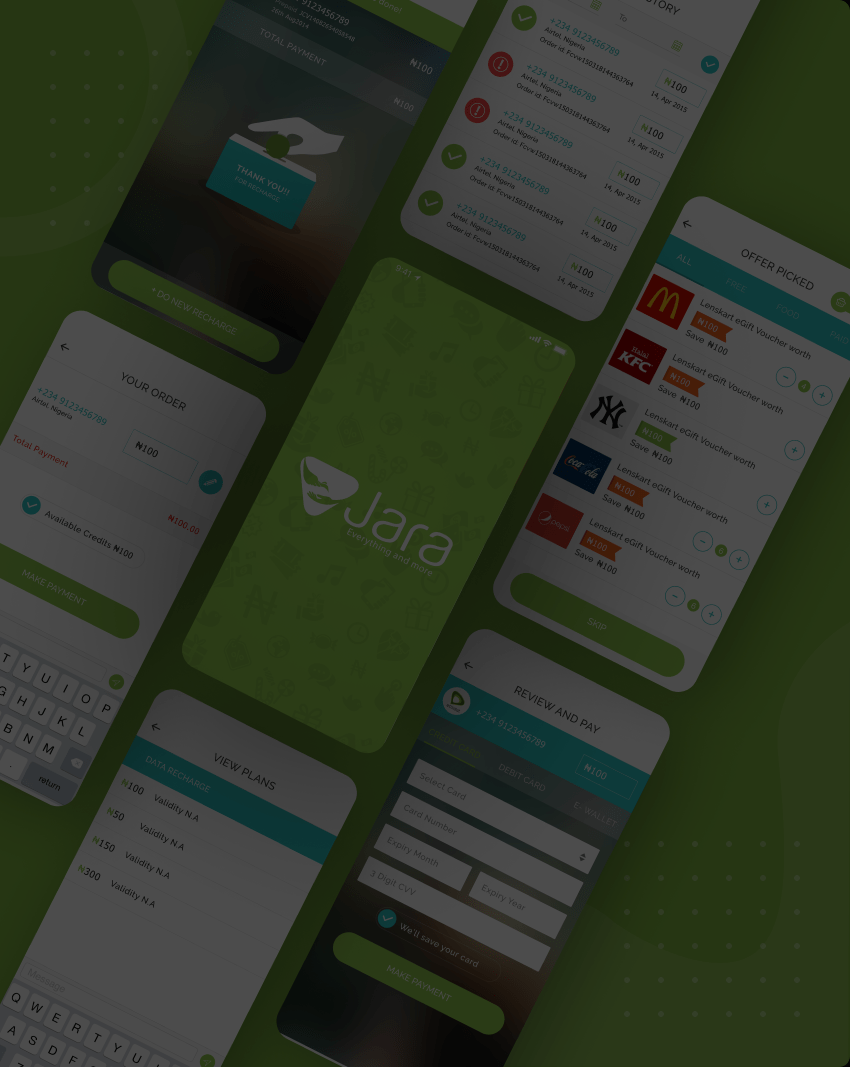 Prepaid recharge on the go
Buy airtime for yourself or gift it to your family and friends right from your mobile with just a few screen taps. Speed and convenience at the touch of your fingertips. Safe and Secure transactions than ever. Get exciting offers every time you recharge.
Exciting offers
Coupons are available from a variety eateries, movie houses, shopping malls, etc., and avail deals from the coolest spots around the town. Select the one that is the most appealing and you are ready to go.
Straightforward and easy to use because of Flat minimalistic design.
Takes a couple of seconds for transactions.
Get 50% of cashback in the form of freebies, i.e. you get discount vouchers, coupons and a host of other things on any transaction through Jara.
A percentage of your purchase goes towards the education of the underprivileged children. Now, your shopping can make this world a better place to live in.
Technology stack
Wireframe tool
Just in Mind
Development
Xcode, Android Studio
Have a look at
Our
success stories
Over the years, Peerbits have delivered several customized solutions to their clients across the globe. You can get a closer look at few of such success stories here.