About
A simple and easy to use kids' camera is totally ad-free and without any in-app purchases. The real fun about this app is that it entirely separates the kid's camera from the device's main camera and gallery. One need not worry about the storage when it comes to the kid's camera as it is meant for kids to randomly click any pictures they wish to.
This app comes loaded with the dedicated gallery where all the pictures are saved, thereby saving your main image gallery from children's mess.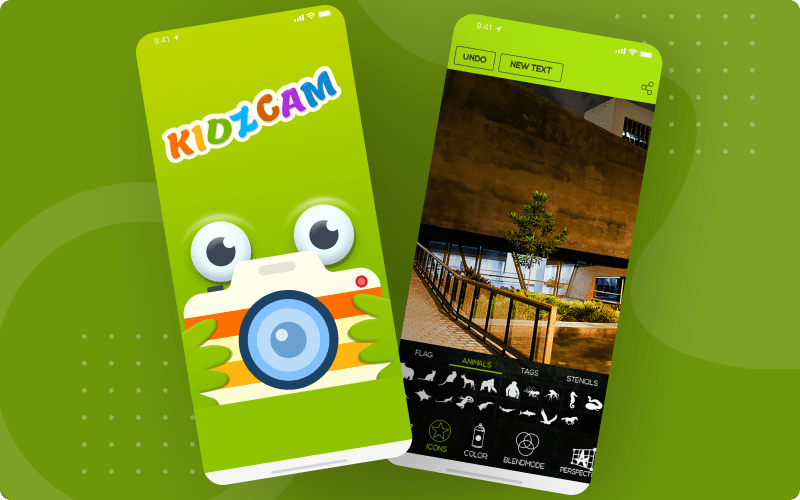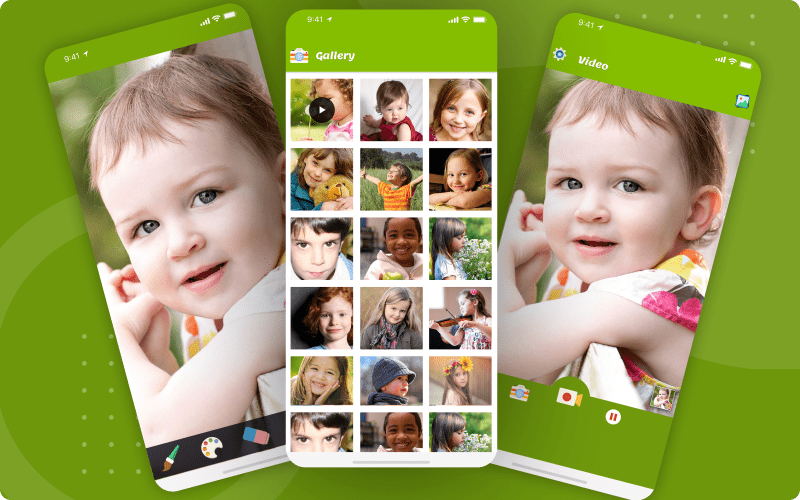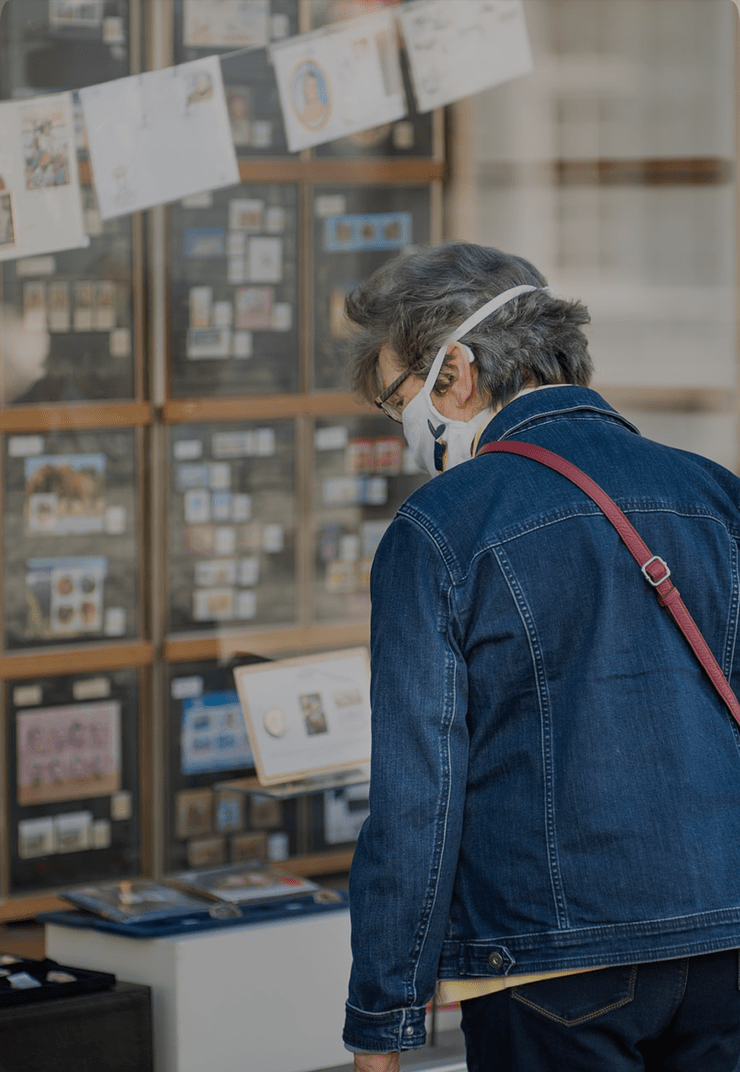 Predetermined storage limit
Kidz Camera app lets you select the number of photos and video a child can store in the app, and this can be anywhere 1-50. Also, you need not worry about deleting the old pictures because once the predefined number shoots up, the older pictures are deleted – making room for the newer ones.
Draw and sketch option on photos
We know kids love to fiddle around with the pictures once they click it and therefore this feature. It give kids the options to paint and draw on any photo after capture it using the Kidz Camera app.
Predefinded video timings
Just like restricting the number of pictures, it is possible for the parents to set the time limit for the video a kid can shoot using the Kidz Camera app. The maximum is 60 seconds after which the new video starts as this restricts videos to take up that extra storage on your mobile memory.
Store up to 50 photos taken from this app.
Prevent unwanted changes from the 'Settings' option.
Solve simple math problem to unlock the parent pin.
Option to export any photos you want to store from the kid's camera app gallery
Delete entire gallery automatically once you set time.
Technology stack
Wireframe tool
Just in Mind
Development
Android Studio
Have a look at
Our
success stories
Over the years, Peerbits have delivered several customized solutions to their clients across the globe. You can get a closer look at few of such success stories here.