About
Shoppers often have to carry a lot of loyalty cards with them whenever they go shopping. Loyalty Shopper App by Peerbits stores all your loyalty cards and subscriptions in electronic form, and saves you from the hassle of carrying tens of loyalty cards in your pocket. The app for Android Wear gives you access to all your loyalty cards, rewards cards and other subscriptions at a twist of wrist.
Expertise Delivered
Industry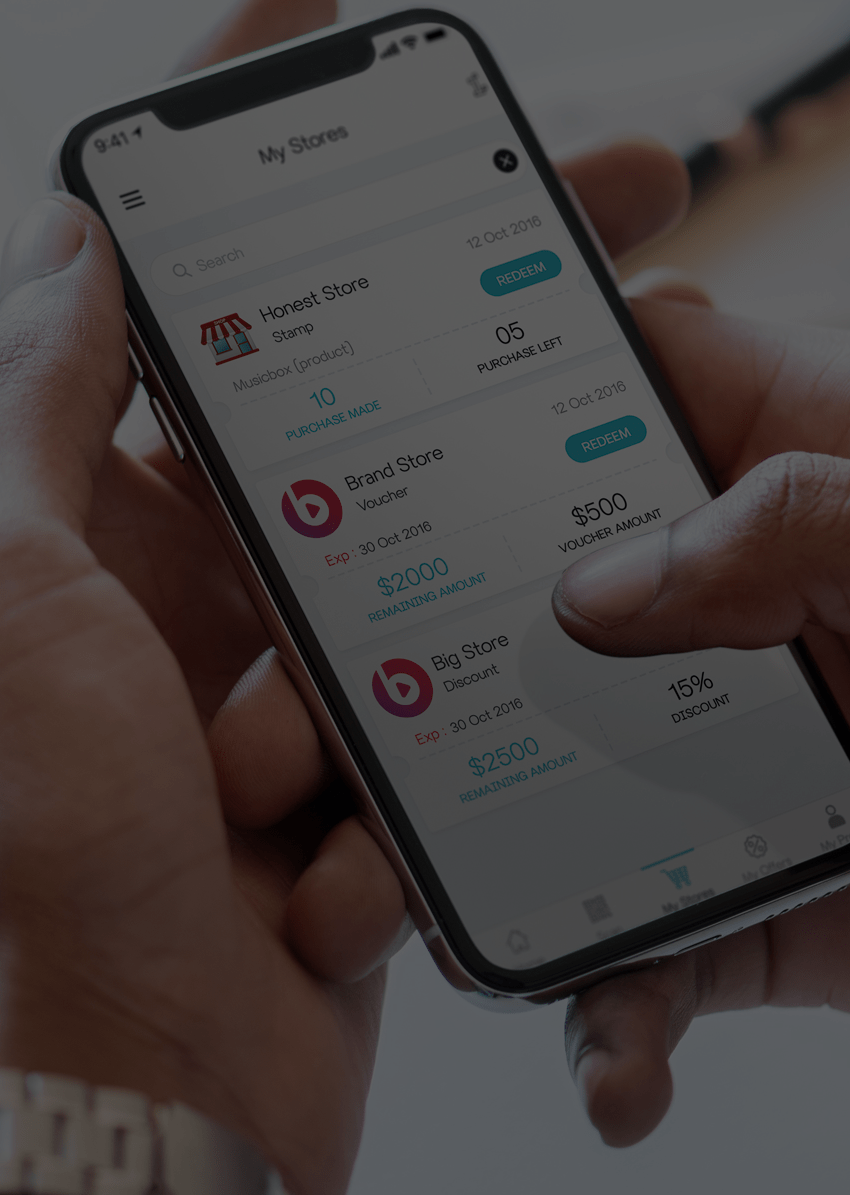 Developing apps for watches is more complicated than developing for Phones and Tablets. The biggest challenge we faced was displaying high resolution images (of stored loyalty cards) and barcodes of membership ID on the watch's face. Watches are limited by their small screen size (often less than 2 inches) and memory size.
The watch had to go online every time it had to display a barcode, which was time consuming.
As high-resolution images failed to load on the watch's application due to memory constrains, our developers decided to go with Thumbnail images as they are light in weight and followed the process of passing image in assets as per Android standard.
To reduce the time the watch needed to go online & generate barcode, we inserted a piece of code that displays barcodes offline.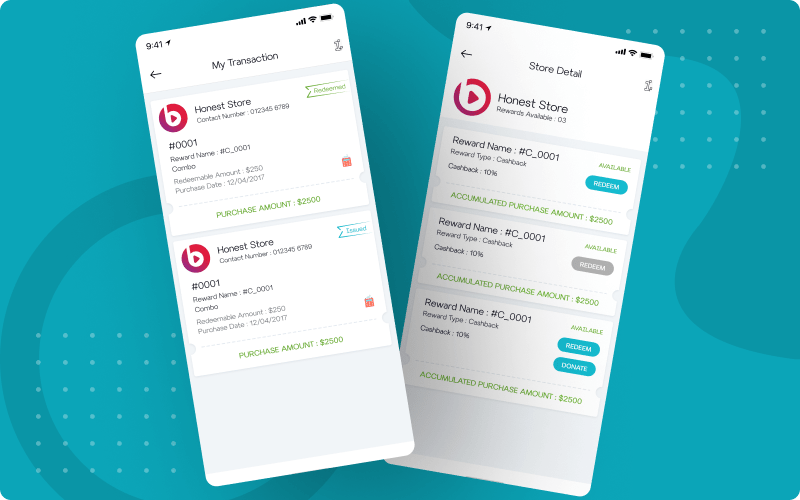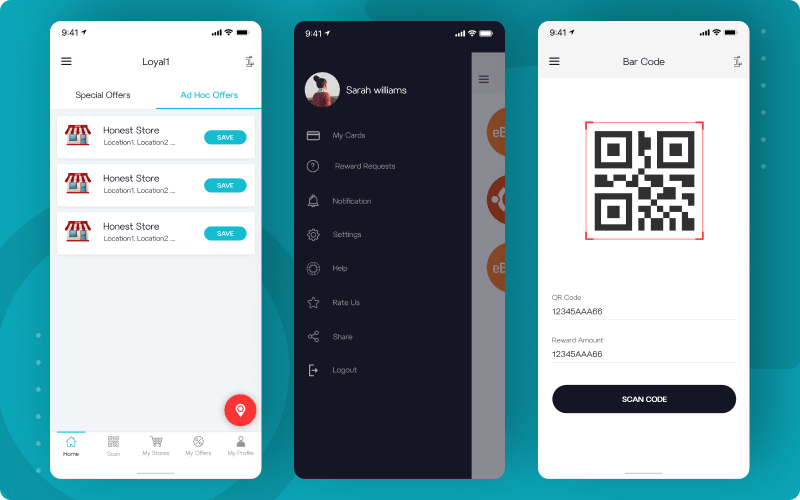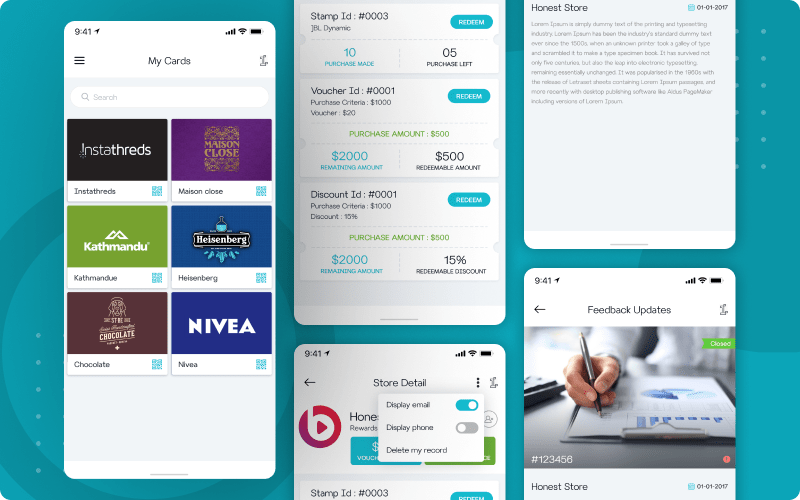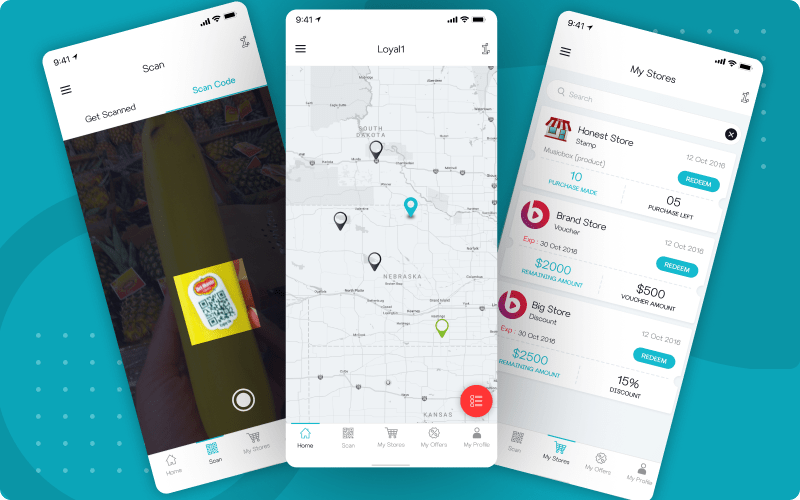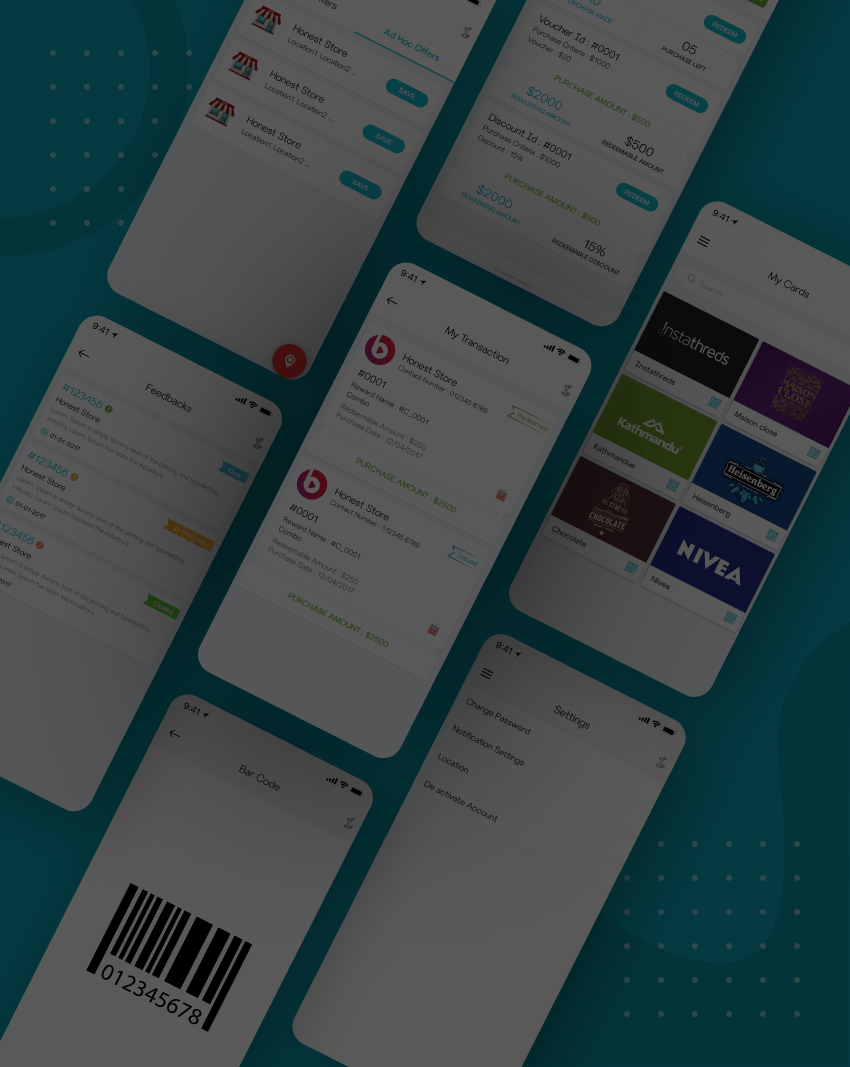 Store Details
Check every detail of your store presence on the app including balance and rewards available.
Hamburger menu
A quick access menu available at a single tap from any of the app screens with most useful shortcuts
Dashboard
How many products are listed, how many customers are associated and the no. of rewards issued.
QR Redeem
Customers can redeem their loyal points by simply scanning a QR code on the merchants' app
Manage Subscription
Check your active subscriptions, when they will expire and total number of products and when will they expire
My Transaction
Check the last few transaction you made and whether you received points or redeemed them at the store
Technology stack
Wireframe tool
Just in Mind
Development
Android Studio
Have a look at
Our
success stories
Over the years, Peerbits have delivered several customized solutions to their clients across the globe. You can get a closer look at few of such success stories here.