About
Unlock Official Guestbooks at public and private occasions, add pictures and notes, and check the entries left by others. Create a history of your community and private visits and see what memories continue to be left in those guestbooks. If not, create your own book for free.
Expertise Delivered
Industry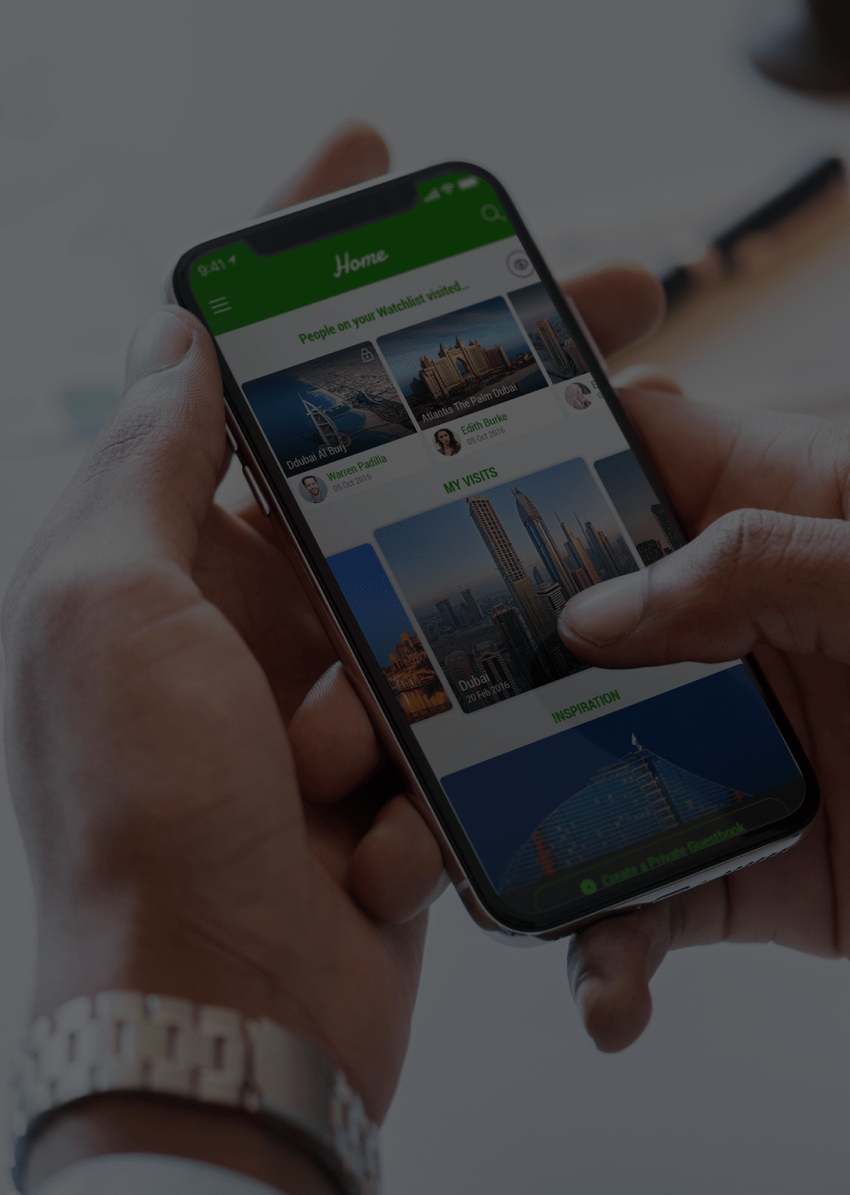 To sync multiple pictures with associated comments even when the app is offline
To place Dotty QR on image using a complex series of calculations
To make the sync possible, we established a local database. We called a module to poll the internet connection status. The app attempts to upload any pending comment and update its status accordingly.
We based the Dotty QR code on the co-ordinates of an image to conduct parameters based complex mathematical calculations and defining relevant image size & resolution.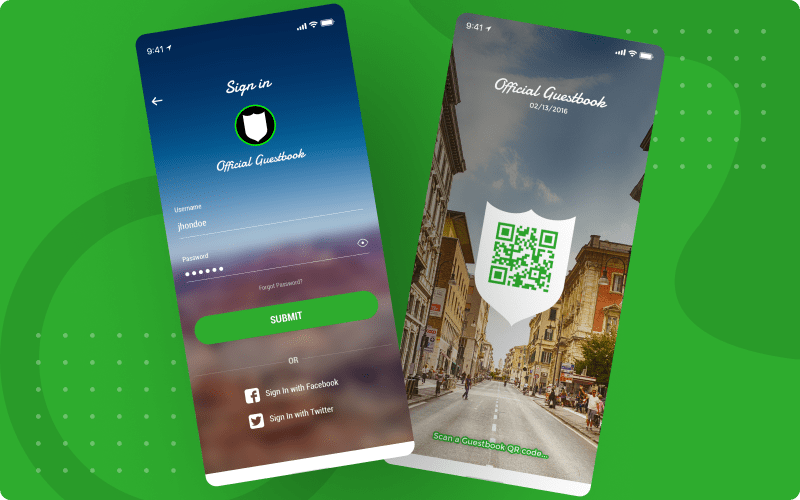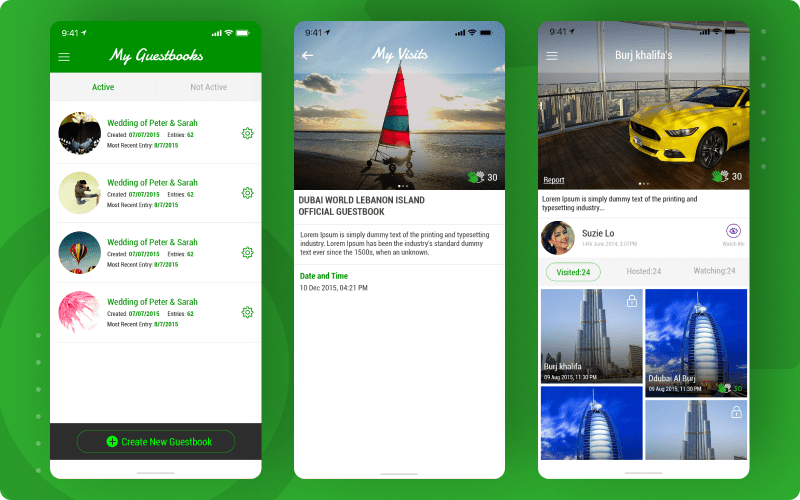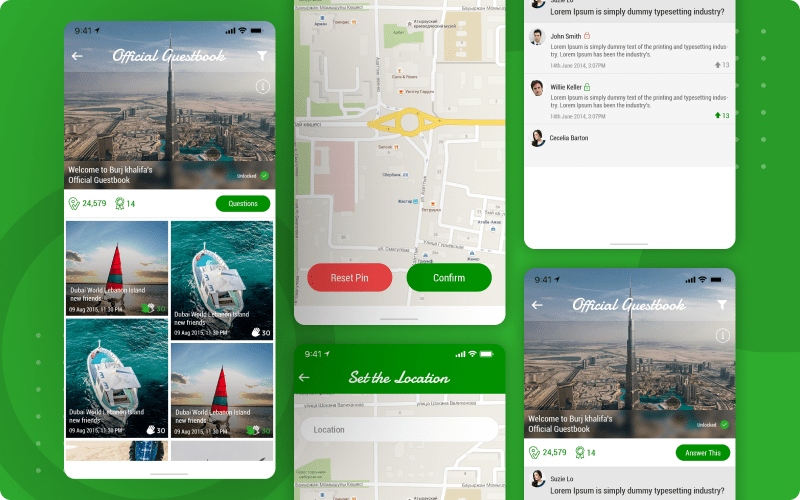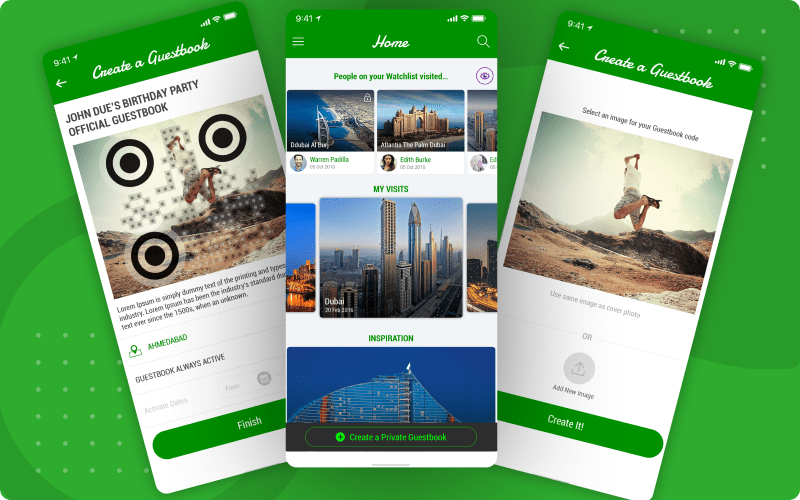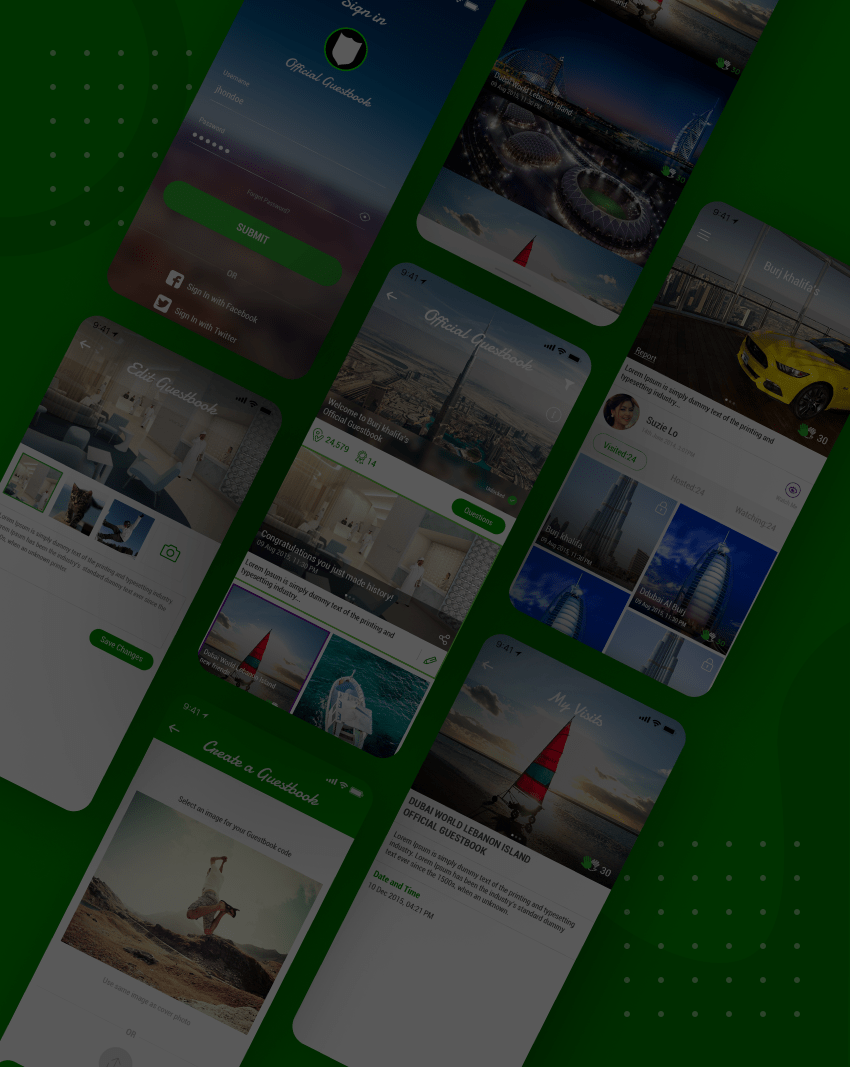 Home
People on your watchlist, your past few visits, and sources of inspiration is the single app page
Your Visits
Know places you visited, hosted and have been watching, including a brief instinct of place last visited
Create
A user can create a new guest book with a title and a short description, including the date and time
Visits
An interactive overview of the all the cool places you visited to unlock a new guest book, official or created
Watchlist
Many people are on your watchlist so are you in many people's. Learn who all those people are
Your Guestbooks
Look at all the guestbooks that you created, how many entries each has and when they were created.
Technology stack
Wireframe tool
Just in Mind
Development
Android Studio
Have a look at
Our
success stories
Over the years, Peerbits have delivered several customized solutions to their clients across the globe. You can get a closer look at few of such success stories here.