About
The community job app connects experienced marketing freelancers with potential employers and vice-a-versa. Freelancers registered on the app can declare their availability and become searchable to potential employers. Employers looking for a freelancer for long as well as short term can shortlist suitable candidates and select the one with inbuild video interview functionality.
Expertise Delivered
Industry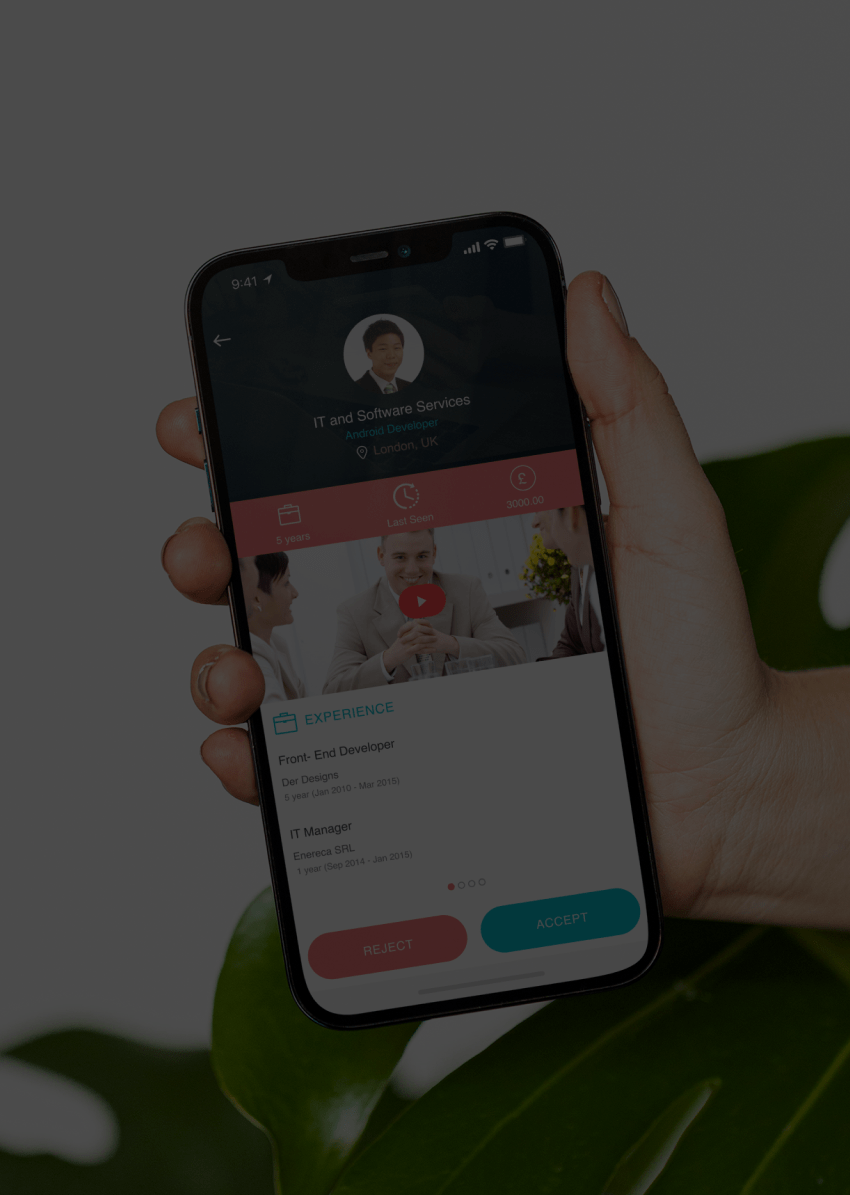 Being an app targeting professional, Social Sign-in option through LinkedIn was a must.
A modern-day job app must have app-to-app video calling for a freelancer's interview.
A chat channel for seamless communication between an Employer and Freelancers was required.
We finally could bring in the blue LinkedIn social login button on the sign in page; LinkedIn SDK came to the rescue and made app registration simpler for freelancers. Most freelancers today login through this app login method.
App-to-app video calling is hard to implement and harder to perfect. Thanks to Sinch SDK for doing the most of the job. The tried and trusted SDK saved us a lot of testing and coding time. Everybody loved the features that saves them from downloading a 3rd party app like Skype.
OpenFire Server is popular tool that is trusted by thousands of apps developers to integrate chat feature into their app. 'Chat' became the most loved feature of the app and drove positive reviews. Content reviews coming from both freelancers and employers motivated us.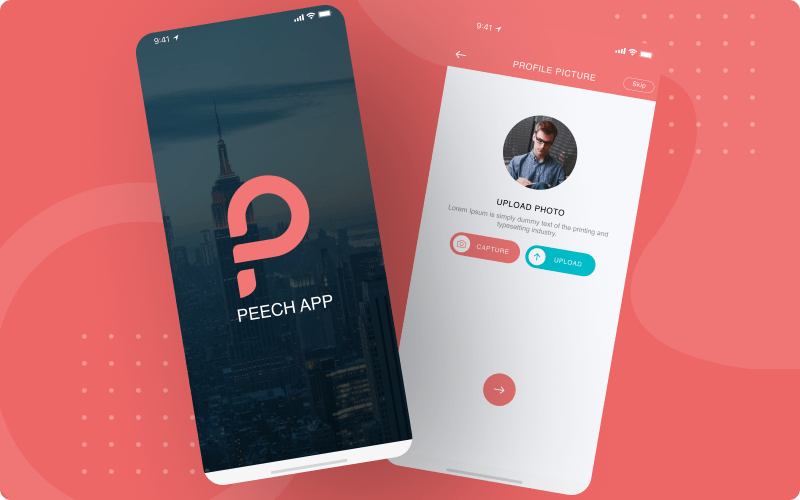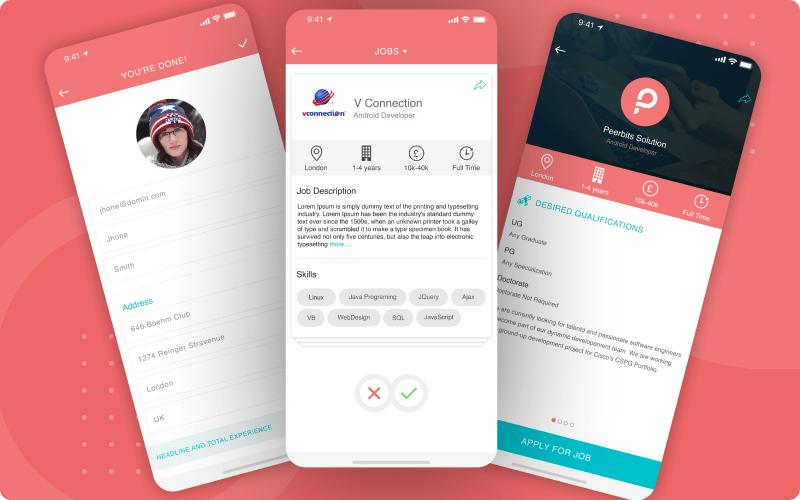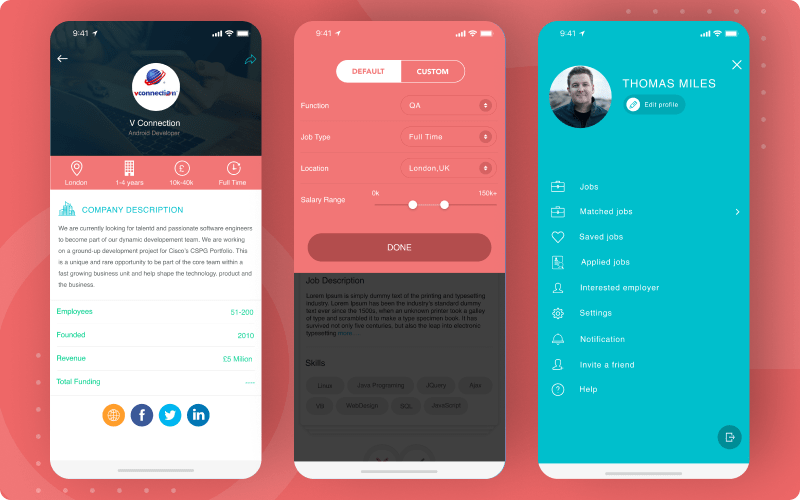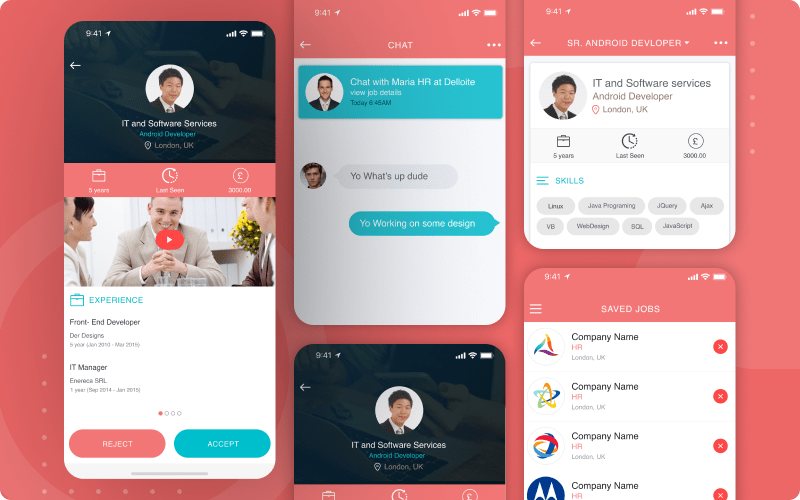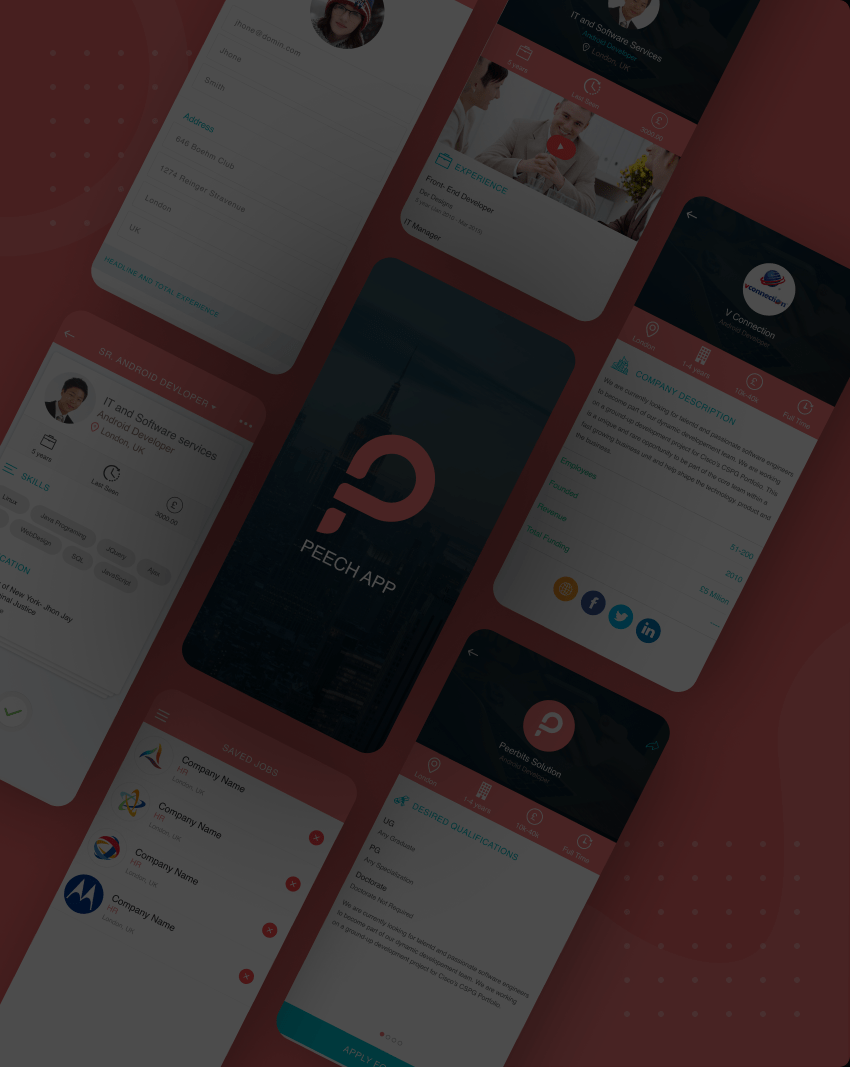 Search Freelancers
Search a freelancer from the advanced search box or let the app recommend you freelancers based on your requirements.
Job Description
When putting a job opening, mention every detail about the job you're seeking candidates for, particularly skillsets.
Sort Candidates
Shortlist candidates from those matches your job requirements and if everything goes hire them from within app
Interested Employer
Freelancers can see which employers are interested in them and may offer them a job if selected in the interview
Interested in Employers
Individuals too can search, shortlist, and hire freelancers from the app just as a company person can.
Candidate space
Watch everything about a freelancer on the app. Their name, photo, rate, skills and current occupation if employed.
Technology stack
Wireframe tool
Just in Mind
Development
Android Studio
Have a look at
Our
success stories
Over the years, Peerbits have delivered several customized solutions to their clients across the globe. You can get a closer look at few of such success stories here.