About
We developed an app for people to socialize with people near to them. A user just has to sign-up on the app. Provided location services are on on his smartphone, the app finds nearby app users. It generates a list of nearby users. A user can tap a user to chat with him, of course, if the other user approves.
The users can filter the app to discover only people with similar interests. For example, if he is a soccer player looking to raise a team he can search local soccer players and call them for trials. The app is all about meeting and connecting with like-minded people.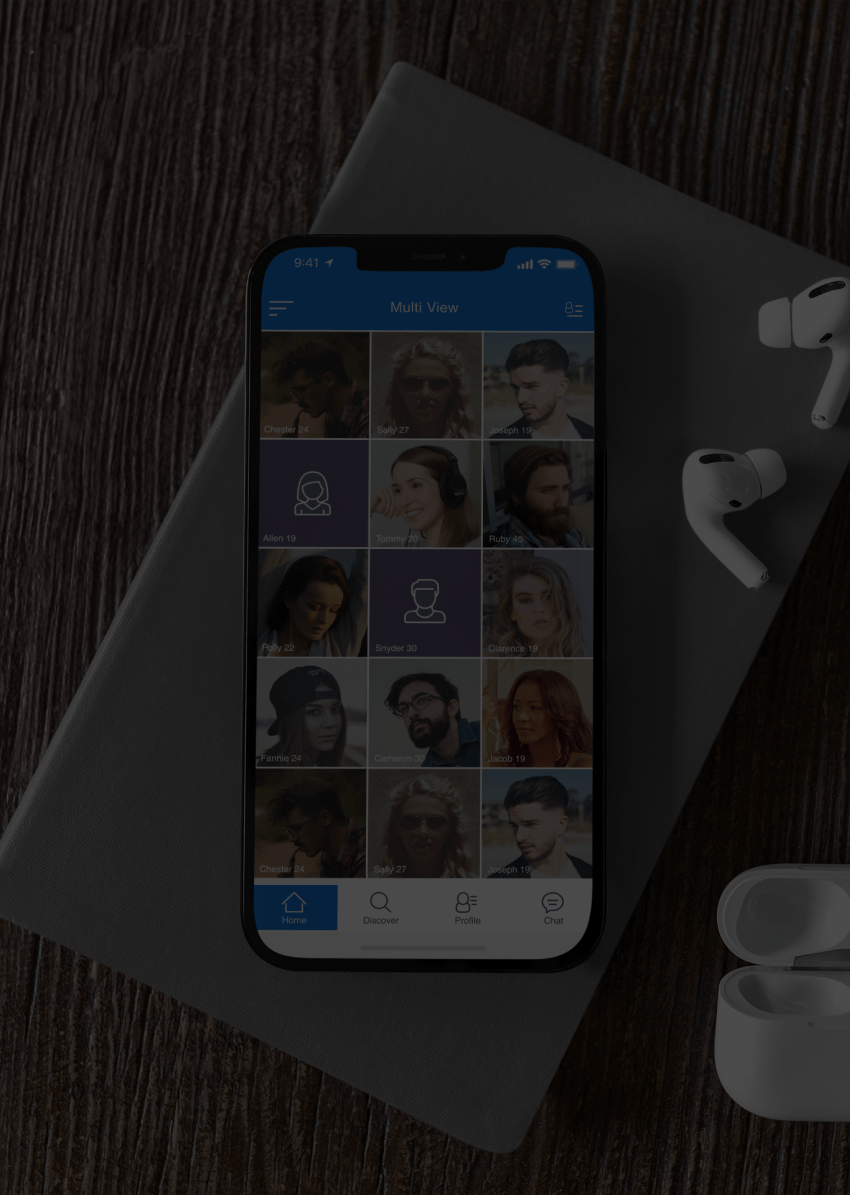 Users filtering their searches on the app to sports category and set their level of sports like Beginner, Intermediate, Expert.
User can chat with connected or profile matched both the side, user can share smiley & images, also view the recent chat with other connected user.
Keeping annoying messages out of app
Visual Design
To hold the pioneering art an app's overall visual style defines and stands on, we picked a color palette which, as you can see, includes various hues of greens, blues and blacks
Before the visual design stage, we put together several moodboards to define the app's visual style.
Taken the proximity criteria from the user according to his/her preferences and level of expertise, then apply SQL queries on the database to get best matches.
We have used comet chat for the communication between peers so they can connect with each other and share the thoughts according to same interest.
Introduce block feature for the unwanted messages from users to provide best user experience.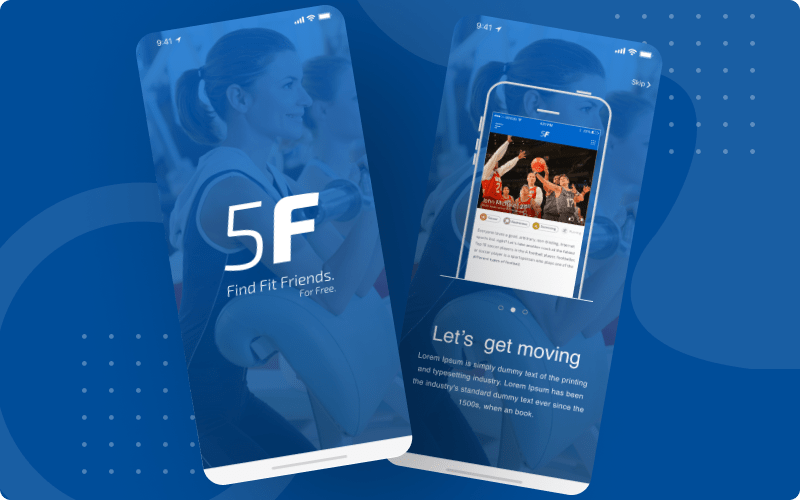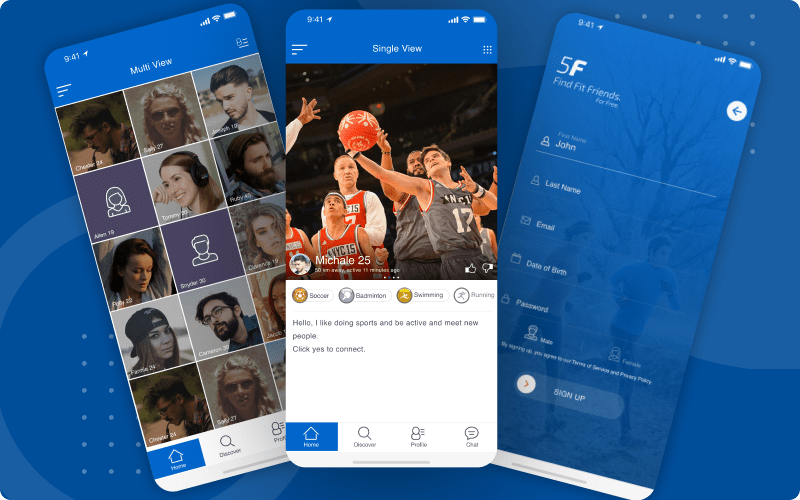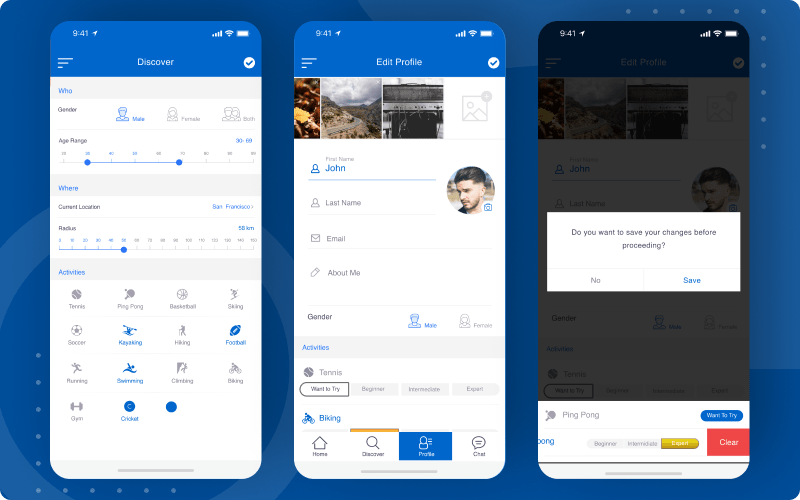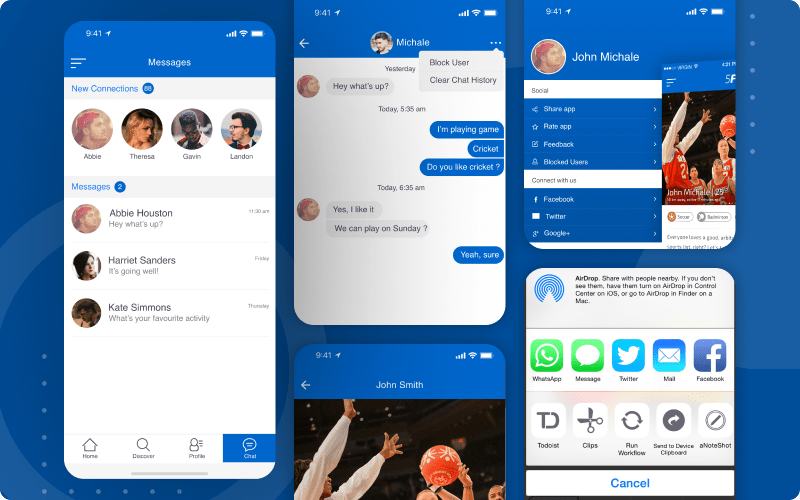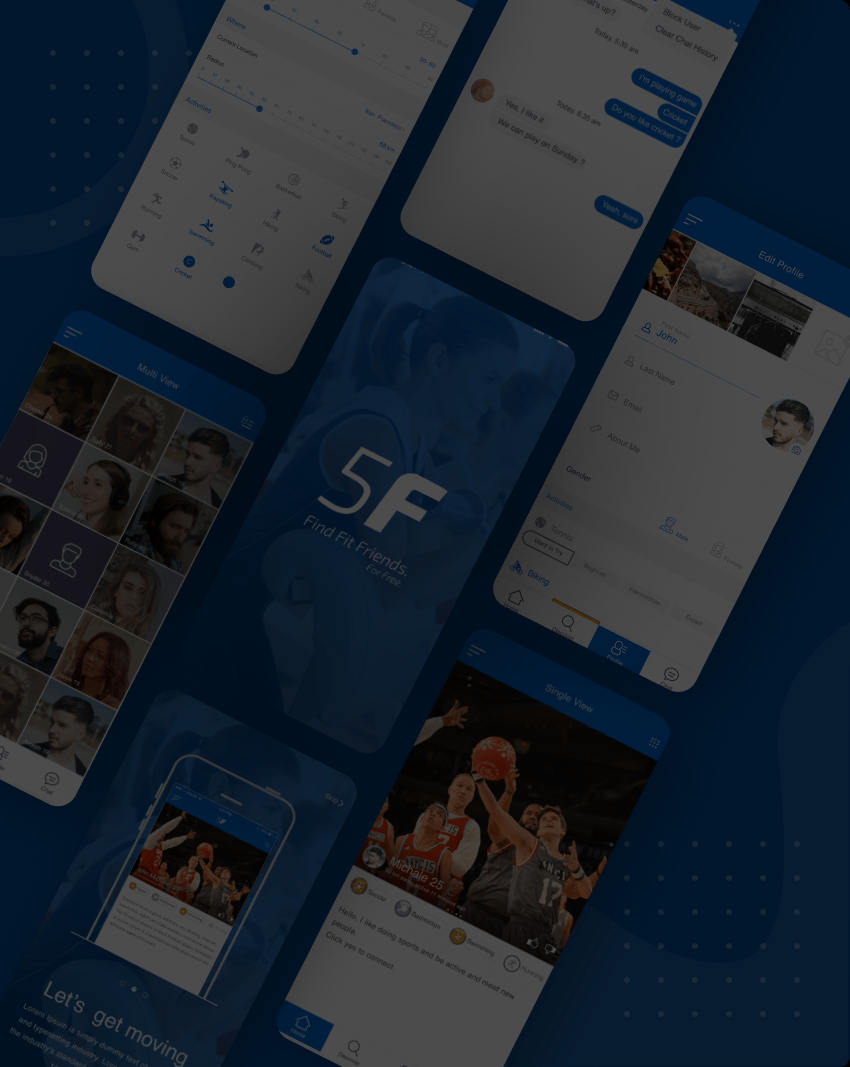 Match
Match your profile with other users near to your location. Once a match found, you will receive a notification.
Discover
Discover people in your neighborhood with similar interests and skillsets if they are show interest in you too.
Chat
Chat with people nearby whom you find interesting and want to indulge with in a sports, hobby or community
Set Location
Set a location parameter you feel is the nearest to you and interests you to discover new people or liking
Technology stack
Network request (iOS)
Alamofire
Aftermaths
With the help of the app a community could pique interest of its youths into sports. They could create a strong soccer team to enter city competition. This inspired many people to find new people, socialize better and create a larger network.
Have a look at
Our
success stories
Over the years, Peerbits have delivered several customized solutions to their clients across the globe. You can get a closer look at few of such success stories here.