About
With the multiple options to select your opponents, the ultimate challenging quiz game app, Trivia Quiz lets play against friends and mystery people. There is also an option to sharpen your knowledge and practice with yourself. Indulge yourself in the ocean of knowledge with the ultimate trivia quiz and master the art of quizzing in the simplest possible manner.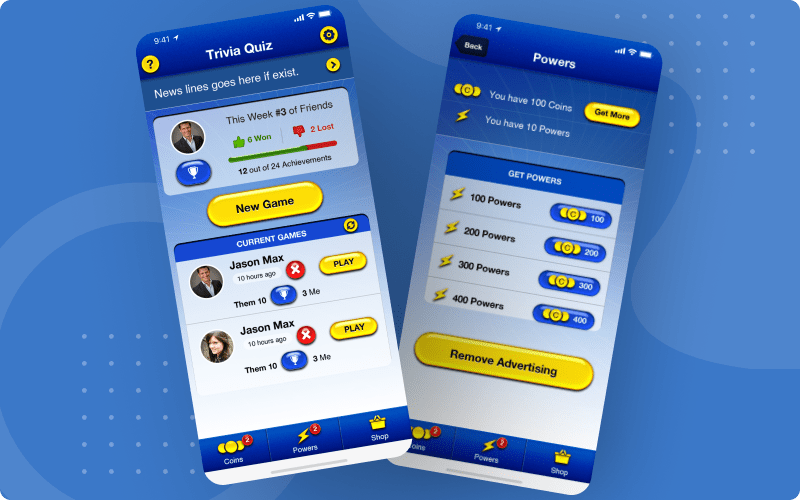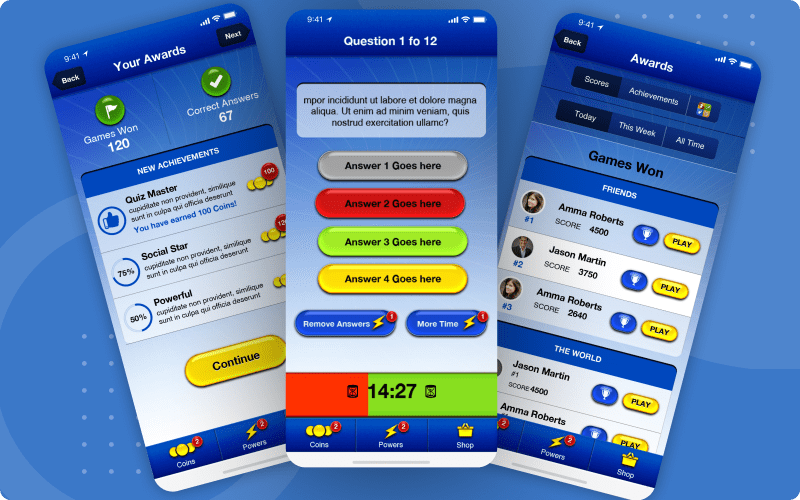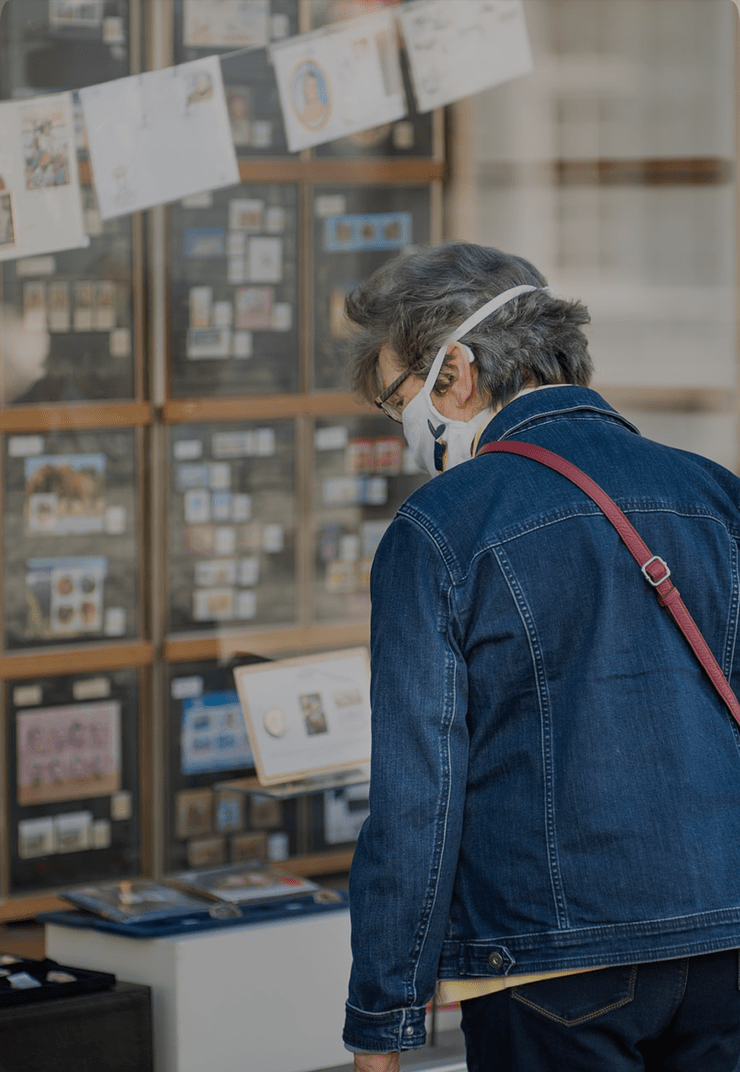 Unique set of questions
One can expect a unique set of questions every time they play the trivia quiz. No questions are repeated such that it invokes quest in the brains of the user every time they open the app. Also, during the time of challenge, there are different questions to ensure that balancing of the competitive strength amongst the rival users.
The time factor to gain more points
Each user is assign with a specific timeframe to answer the given question in quickest possible time. Here the time acts a parameter to gauge the strength where the opponent is challenged within the specified time to respond the question faster than their counterparts. There are bounties for the challenger who answers quickest.
Easy and instant integration with the social media profiles of Gmail, Facebook, or Twitter.
Get access to all the high scores, be it your own, your friends, or acquaintances. There is also a dashboard for comparing your scores.
Invite others, whether friends or unknown people. Inviting multiple users ensure competitive participation with the group of individuals.
Option to purchase more gameplay by buying coins within the app. The more coins you have more quizzes and points you earn.
Technology stack
Wireframe tool
Just in Mind
Development
Android Studio
Have a look at
Our
success stories
Over the years, Peerbits have delivered several customized solutions to their clients across the globe. You can get a closer look at few of such success stories here.