We let our work

advocate
for us
At Peerbits, our developers work with a complete sense of ownership and keep the projects on auto-pilot mode right from the beginning to help our clients achieve their goals. Discover some of our success stories below.
Client complimenting us for

their
success
achievement
Our esteemed clients across the globe spent their valuable time appreciating our perseverance, dedication, flexible process, & expertise to deliver result-driven industry-focused technology solutions.
Michael Olimski
General Manager, Germany
They have a flexible engagement model and highly experienced developers who are capable of grasping our vision and meeting our current and future demands.
Panjuta
Founder of TutorialsEU, Germany
Their effortless knowledge transfer and expertise that exceeded my expectations helped to make a wise decision of choosing Peerbits.
Masoud AL Rawahi
CEO of PhazeRo, Oman
I was impressed with their approach, and technical expertise and delighted with their on-time delivery. I was lucky to find them and going to enjoy their services for a long time.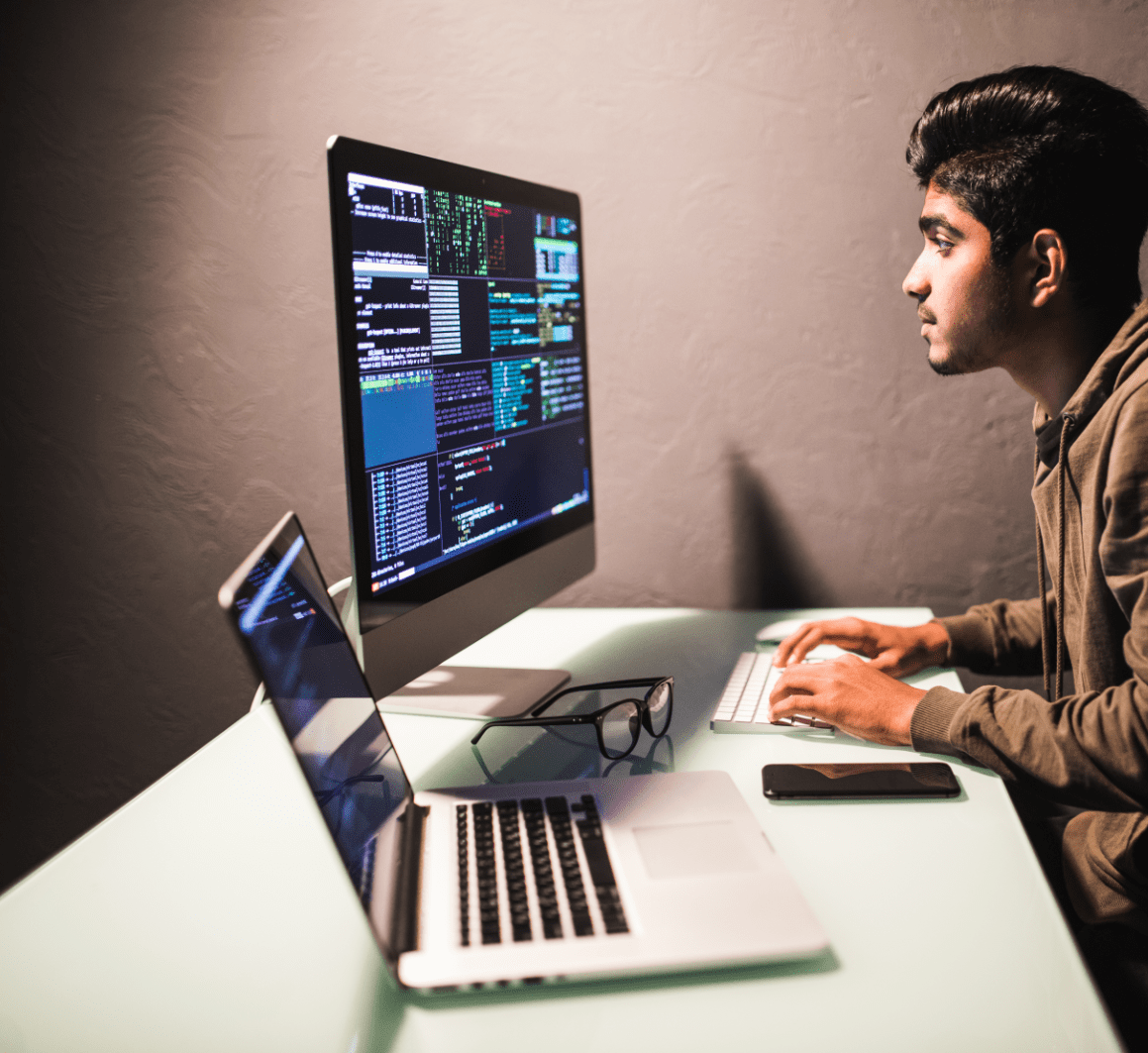 Our diverse software
development
services
Software consulting
Our software experts will evaluate, analyze, explore, and provide you with a wide range of solutions.
Custom software development
Our strong technical team is strongly focused on developing customer-oriented software solutions.
Enterprise software solution
We provide you with enterprise software solutions that meet all your business needs.
Software integration
We provide you with data integration, reliable API, and microservices to improve your software.
Maintenance & support
We provide 24*7 maintenance & support service for all our clients to resolve all the issues in real-time.
Dedicated team
We provide a dedicated team of expert developers that works with a complete sense of ownership and deliver a product that meets your expectations.
Cloud & DevOps
We provide Cloud & DevOps services to automate your process for faster and improved deployment quality.
SaaS development
We provide custom SaaS solutions to improve your business efficiency and grow your business across platforms.
Technology

expertise we


use to develop a powerful software

We employ the latest technologies and harness their power to develop and deliver astonishing & highly responsive custom software.
Frontend
AngularJS
JavaScript
React
Bootstrap
Vue.js
Backend
NodeJS
ExpressJS
Spring
Python
Java
GO
Framework
Laravel
Django
MEAN
Symphony
MongoDB
MERN
Mobile App Development
Swift
Kotlin
Dart
SwiftUI
Java
JavaScript
Typescript
Database
MySQL
MongoDB
PostgreSQL
Oracle
Cosmos DB
Servers
Amazon AWS
Google Cloud
PostgreSQL
Microsoft Azure
DevOps
Kubernetes
Jenkins
Chef
Maven
Peerbits software development

Process
to transform any business
We believe in a systematic approach for any complex or simple project. Our expert software professionals employ agile scrum & agile kanban to ensure top-notch quality, on-time delivery, and agility for your project.
01
Discovery
Conduct research
Conduct workshop
Establish vision & direction of end product
02
Initiation
Kickoff the proceedings
Adapt yourself to a new environment
Establish a process
03
Delivery
Execute each sprint phase
Execute phases like analysis and design
Establish a process
04
Maintenance
24*7 maintenance service
Continuous evolution
Positive approach to develop a product
Innovative

software development


solutions for all industries

We develop industry-focused custom software that meets the evolving future demands leveraging our vast experience of working with global clients and multiple domains to produce value for businesses in diverse industries.
Healthcare

Logistics

Education

Retail

Finance

Wellness & fitness

Oil & Gas

Transportation

Travel

Social Network

Event

Productivity
Why
choose us?
perks of choosing peerbits
Over the years, we have delivered top-notch solutions to our clients. There are many reasons why our clients choose Peerbits over others. We have mentioned a few of the differentiators that make Peerbits superior to others:
Customer-focused approach
No compromise over quality
Accolades earned by
Peerbits

for


delivering result-driven software solutions

Over the years, we have helped several startups and enterprises by delivering them with top-notch software development solutions. Our continuous quality work has resulted in us receiving many awards and recognition which are shown below:
Our
clients
Across the globe
Peerbits has earned reputation and respect from its client by delivering top-notch customized IT solutions. We have satisfied clients from all over the globe.
Blogs, news, and
insights
worth exploring
We love reading, researching, and writing a lot of stuff about technology, current trends, and other technology-related things. Explore our writings where we have shared our technological insights.