About
Peerbits has developed an app for our client in Philippines which is a pioneer in the Overseas Filipino Workers' remittance industry in Hong Kong and Macau. This app facilitates easy transfer of money across the borders. It offers vast range of money transfer services such as door to door delivery, bank transfer, and pick-up services.
Our client also has collaborations with various stores across Hong Kong which increases their reach. This makes the worker's job easy as they no longer have to wait in the long queues. Moreover, the stores can fill the wallet balance of the workers. The app is bilingual, i.e., it is available in English as well as in Tagalog language.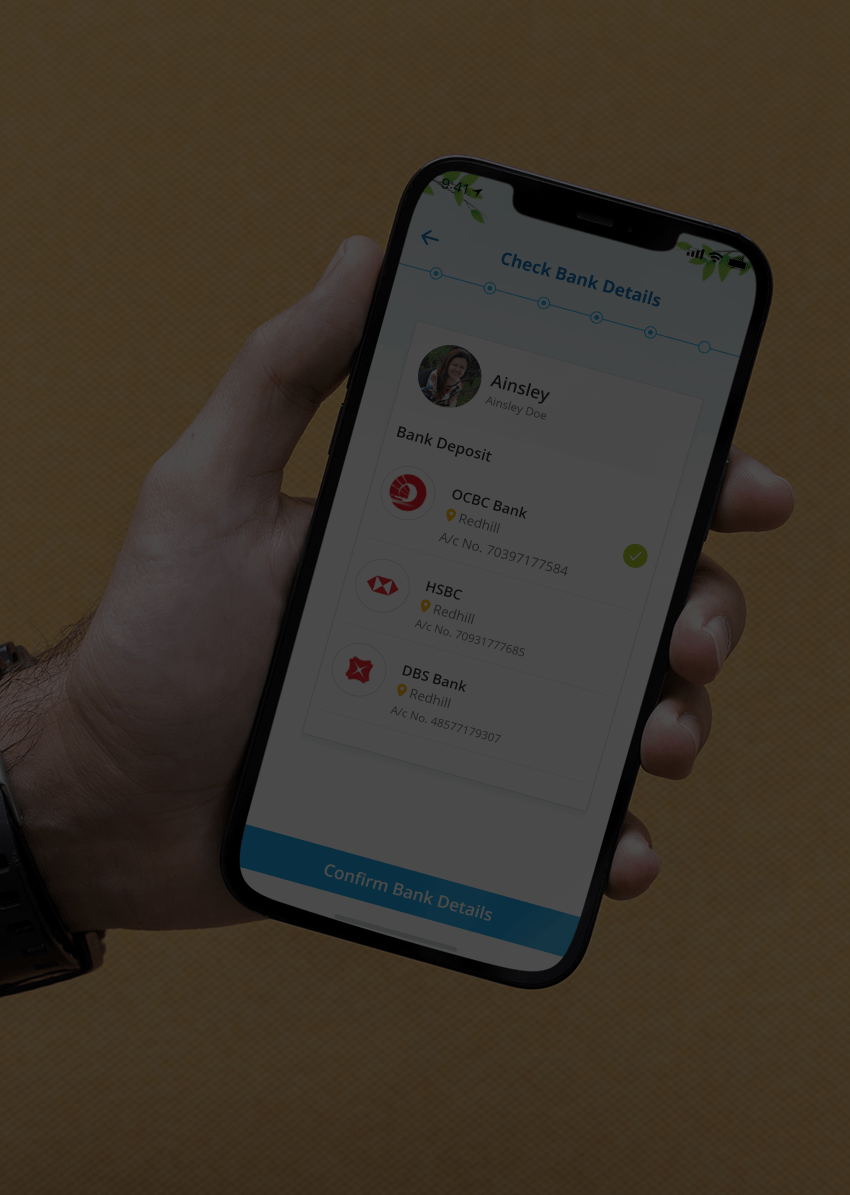 The major challenge that all the Filipino workers in Hong Kong and Macau faced was of money transfer to their friends and family in Philippines. Earlier the whole process was offline. They had to visit to the nearest stores to submit their amount. This amount took several days to reach their beneficiary in the Philippines.
With our mobile application in place, all the process became online. Now, any user can send remittances quickly and easily. The user can opt for different services like pickup, bank, and door to door services. In the door to door services the employee will go to your beneficiaries' address to complete the transfer of money.
Moreover, with the mobile app in place, the customer can view and manage their beneficiaries. They can also have a look at the history of all transactions. The best part is that the customers have to no longer be a part of never-ending queues.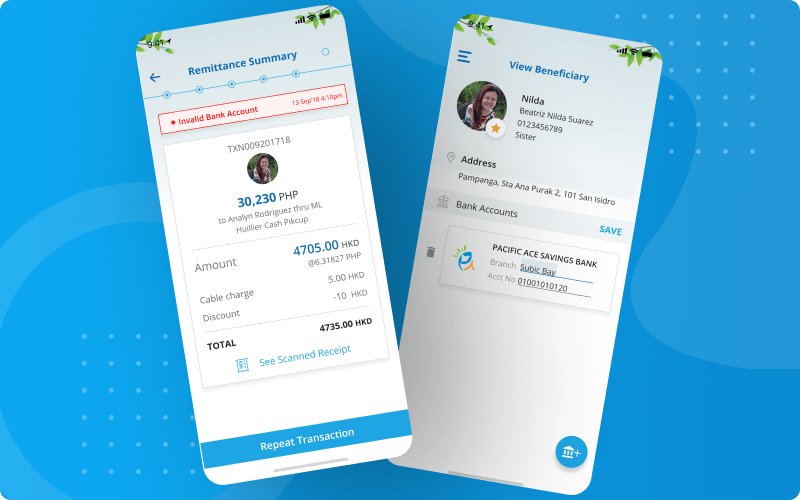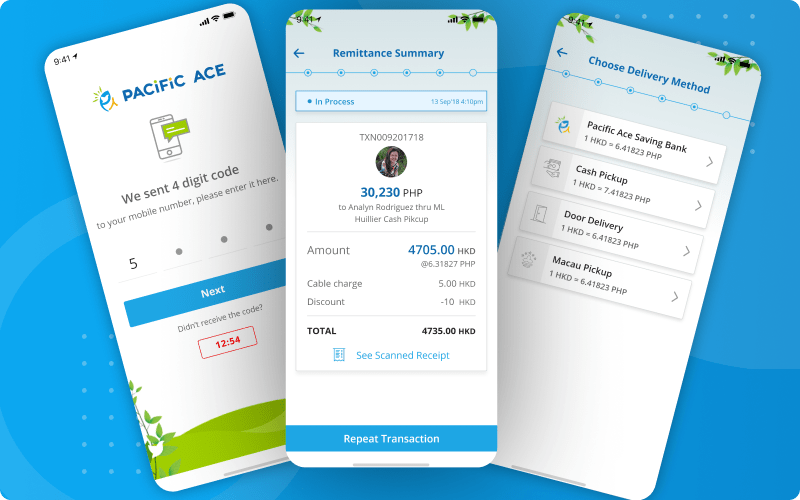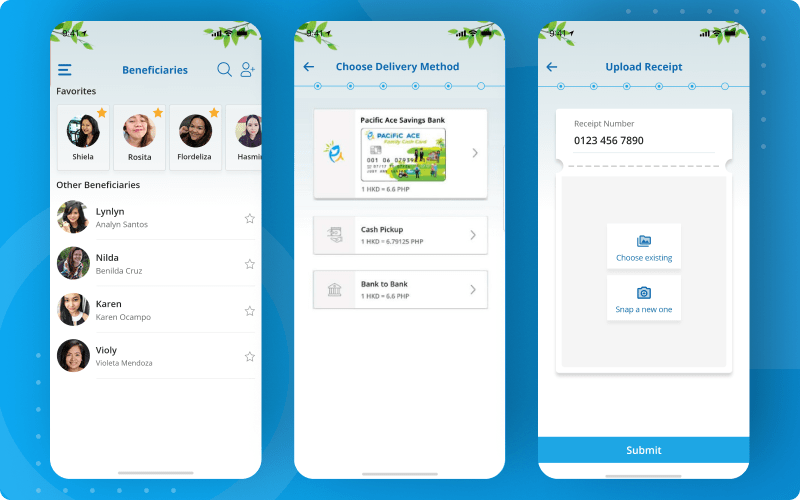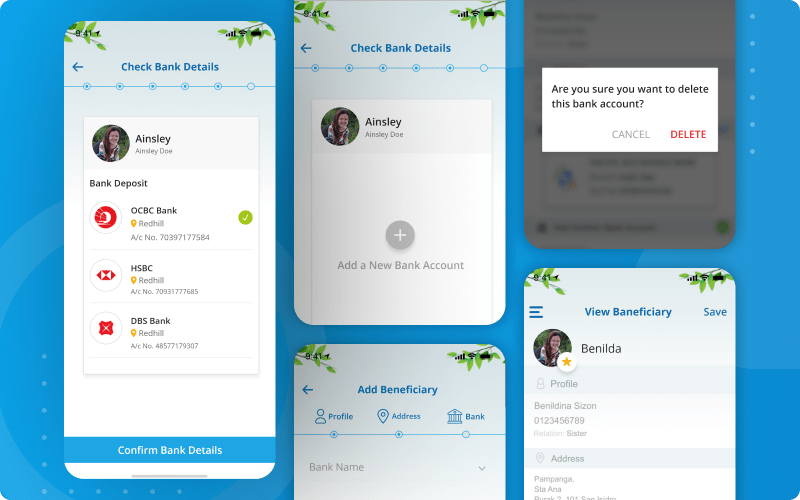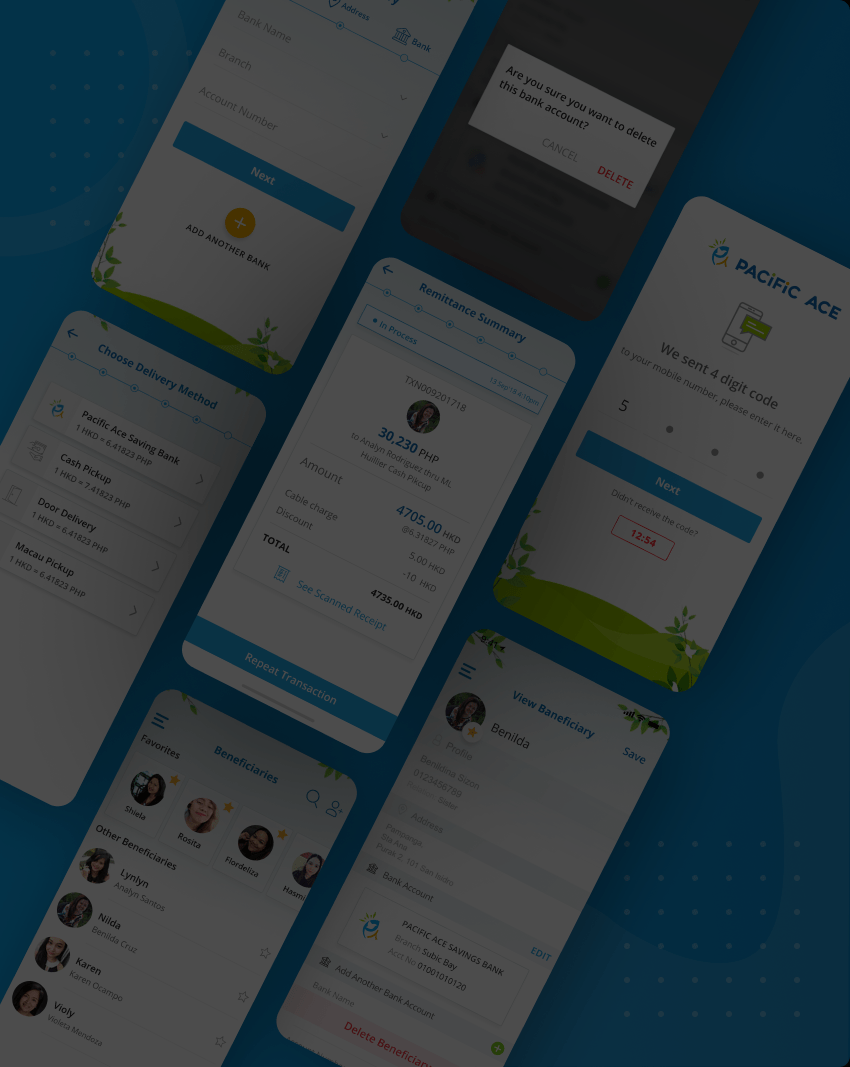 Transfer money
This app allows you easy and quick transfer of money across the borders to your friends and family via various methods viz. cash, bank transfer, and stores.
My profile
Manage your profile by filling important details about you along with uploading your picture, which acts as your identity in the app.
Manage beneficiaries
You can manage all your beneficiaries directly from the app. All you need to do is select beneficiary, write the purpose for sending money, select delivery method, enter the amount, and select delivery option.
Pay loans
Apart from sending funds you can also pay for your friends' and family's loan. Your money will act as an installment for the loan.
Nearby stores
It becomes difficult for everyone to come at our client's office to transfer funds. So, our client collaborated with many stores where you can perform the same function without any hassles.
Notifications
Your phone will receive instant notifications, as soon as your money gets transferred to your beneficiary across the border.
History
The app helps in keeping track of all the funds transferred as you can view the history of all the transactions that has been made from your account.
Support & Help
If you've any query or issue regarding the services then you can directly go to the support & help section where all your doubts and queries will be clarified.
Technology stack
Analytics
Google Analytics
Cryptography for API security
AES 128
Aftermaths
This app got a huge response from all the Filipino workers currently staying in Hong Kong and Macau who regularly transfer their money to Philippines.
Have a look at
Our
success stories
Over the years, Peerbits have delivered several customized solutions to their clients across the globe. You can get a closer look at few of such success stories here.