Technological advancements and digital platforms are covering their way into most industries. Transportation and logistics management systems have also witnessed a noteworthy transformation in daily operations.
Since the launch of the warehouse management system, the logistics industry has transformed completely.
But now, even SMBs are recognizing the importance of a warehouse inventory management software in today's scenario of integrated logistics, same-day delivery, and e-commerce fulfillment centers. Quickbooks enterprise is the best example of this.
Execution of warehouse management software lets an organization improve its competitive advantage by minimizing labor costs, enhancing customer service, improving inventory tracking accuracy, increasing flexibility, competitive edge and responsiveness.
A warehouse management solution or an enterprise resource planning system for warehouse allows a firm to manage inventory in real-time, with data as existing as the latest order, shipment, or receipt and any movement in between.
The global warehouse automation market is expected to grow at a CAGR of 14% and is about to reach 30 billion $ by the year 2026. One of the main warehouse automation market's leading growth drivers is retail eCommerce, transforming from brick and mortar shopping.
Due to the growing use of mobile phones, there is a sharp rise in online shopping, and most users select e-vendors based on delivery options. Thus with the help of warehouse automation, it is easy to handle all types of orders.
With the help of a mobility app solution, you will increase the level of tracking the flow of system at any place of the world.
What is a warehouse management system?
A warehouse inventory management system is an application that mainly aims at monitoring and controlling daily warehouse operations. It includes a broader spectrum of material requirements right from auditing and tracking the material till it finally reaches the end customer.
Moreover, warehouse management systems allow the users to centralize the different warehouse management tasks through a unified material handling equipment that ensures ease of usage and operational efficiency for complex supply chains. Besides this, warehouse management tools will increase visibility as well.
Reflex WMS, Oracle Warehouse Management system, Astro WMS, TECSYS WMS, Softeon WMS, NetSuite WMS, etc. are some of the prominent warehouse management systems.
Essential warehouse management processes
A robust distribution center network is the backbone of how you transform materials into products and how you deliver products to your customers.
However, the system of bringing materials to your company and then delivering finished products to your customers are distinct.
Such processes are called "inbound logistics" and "outbound logistics". Understanding the difference between the two is essential for gaining a full-fledged view of your entire WMS logistics network and the improvement of your supply chain visibility:
Inbound logistics process
Inbound Logistics is a dedicated network of services that includes everything your supply chain operations need to create the end product. It also brings materials or goods to your business. It includes transport, storage and delivering goods to your business.
Lets see how the inbound mechanism works:
Purchasing materials
At the time of purchase, WMS stores the vendor details at a single location and synchronizes them to real inventory control levels to handle procurement by using its advanced features.
The commodity will be automatically added to the list by just scanning the barcode. After this, the customers will get their bill in an email directly from the device to the retailer.
Receiving
A wms system scans and optimizes the receipts and guides the warehouse staff to shelve the item at the right place. Apart from this, warehouse management systems also recommend multiple techniques to put away, slotting, and the efficient utilisation of storage space.
Reverse logistics
Warehouse management systems inform the managers about the available product quantity. Also, it updates the Admin whenever restocking is required. So that the Admin can order more stock to avoid the stockout at the last moment.
Outbound logistics process
With digital advancements paving their way into the range of industry, excellence is going beyond the global boundaries and so the outbound processes. But what are these outbound logistics processes?
Outbound logistics and warehouse management comprise storage, transportation, and delivery systems that bring your finished products to their ultimate destination.
Here are the steps of the outbound logistics mechanism:
Order picking
In the case of a manual system, often the missing data and inefficient asset tracking create the issues of missing or incorrect shipping or delivery.
This can be painful, but an effective WMS software guarantees that the best product is chosen. Also, it uses Barcode scanners or RFID scanners to check the surety of getting the right WMS products.
Product packaging
The product packaging can be differentiated automatically from one size to another with warehouse management solutions to optimize the packaging channel .
Shipping labels, Price tags, Logos, and other necessary documentation may be printed straight from the machine, so there is no intervention of human aid to input addresses or re-type tracking numbers.
Delivering finished goods
Warehouse management system ensures the timely delivery of your orders to the right customers and notifies them about the same. Also, the errors can be prevented at the time of selection and dispatch.
Thus, you can deliver the ultimate customer satisfaction and fulfillment of your expensive orders for inbound and outbound. For the purpose of outsourcing fulfillment, you can also take the help of third party logistics providers such as 3PL Central or other prominent 3PL warehouse management companies.
7 limitations of traditional warehouses that can make you bear extravagant costs!
Traditional systems can be problematic because, with the increase in order volume, the complexity of receiving and distributing orders will also increase.
Businesses may expand product offerings because of which warehouse management systems must adapt to the changing inventory progression.
An inefficient warehouse logistics and inventory management system may drain a company's money by tracking the orders without accuracy. Apart from this, there are also some limitations of old-fashioned warehouses which are as follows:
Barcode durability
Along with improving productivity by decreasing the mispick rate, wasp barcode scanners can be cumbersome and slow to work sometimes. Because they have a shorter reading zone and cannot scan items that are at long distances or height.
Apart from these, barcode scanners also require associates to use them single-handedly, thus preventing them from performing other tasks optimally.
Solution: To solve the above issue, you can adjust your printer settings to ensure that ink is distributed evenly. Apart from this, you should ensure that the barcode reader is placed properly so that there would be enough contrast.
You can also use your printer settings as per the barcode requirements to avoid such issues.
Lengthy quality checks
In the case of a traditional logistics warehouse management system, the stages of checking the product quality are often lengthy and tiresome.
The goods have to pass over from a lot of checks which makes the process time consuming. Because of which a delay gets created on every step of the warehousing operating structure.
Solution: To solve the problem with quality checks, you first have to set quality defect tolerances in your product quality control manual. Also, ensure the transparency of your suppliers to get better quality materials and set the right price for them.
Scanning limitation
Sometimes, there are a few products that require multiple scans because there are multiple barcodes to choose from or they are inaccurate or difficult to read.
Moreover, barcode symbologies require compatible barcode scanners that can read one dimensional barcodes, 2D barcodes may require more sophisticated scanning devices.
Solution: Scan each device and access points within your network ecosystem. This will expose various infrastructure loopholes to let you create solutions accordingly.
Patching is a time-management practice that is needed because of resource
Product Pilferage
Package pilferage means the theft of a package or some of its parts by resealing with bogus contents. One can even pilfer small packages from a larger package such as a shipping container.
Apart from this, product pilferage related may include taking the entire package, pallet load, shoplifting, truck load etc.
Solution: Pilferage in the wms supply chain is harmful for your business. But now you do not have to worry about pilferage as a versatile warehouse management system can help you to keep a tab on your inventories by providing you with their accurate information.
So that you can easily stop the malpractices by getting real-time data about your inventories.
Unnecessary wastage of time
The unnecessary and excessive product handling may plague many warehouses, with pallets that are moving through several locations. Moreover, redundant activities can be less obvious. Duplication of information and duplicate data entry are the best examples of such activities.
Solution: In such a case, a lean activity eliminates the downtime in production and manufacturing. Within the office environment, approval with notifications can ensure that decisions and approvals are turned around quickly.
Rigid documentation
Documentation is the crux of warehousing procedure. One has to take care of a lot of documents that sometimes create a big chunk for the business.
Moreover, it is not possible to store everything in the case of traditional warehouse operations as the receipts may get misplaced or someone can tether it.
Solution: Warehouse management systems let you automate the forward or backward picking of your parcels from the bulk orders. Furthermore, it provides the sales velocity data that helps the admin to plan the size of forward storage pick as per the item to cut down the unnecessary replenishment tasks that automates the stock moment.
Human errors
Every business comprises a few chances of human errors that are inevitable and the same is the case with traditional warehouses. In traditional warehouses a majority of their operations depend on human efforts.
So there may be strong possibilities of human errors that can impact profitability and even turn into fatal injuries.
Solution: With a robust warehouse management system, you can prevent such errors effortlessly. You can automate your forklifts and create retrieval mechanisms to avoid such hazardous events.
Besides this, the automation in your warehouse management helps you to reduce the amount of repetitive tasks that can often create a huge damage.
13 amazing benefits of using warehouse management system in your logistics business
Here are some warehouse management software benefits that you should consider for your business:
Quicker inventory turns
A good inventory management system can minimize your lead times by restricting inventory movement and enhancing the reliability of the inventory records, and hence supporting the just-in-time environment.
Therefore, the requirement for a safety stock will be minimized, which improves the overall inventory turnover, lessen the cost and also the goal of the working capital management.
Tracking the put-away status
An efficient warehouse management system can help you identify slot locations, storage type, cubic capacity, open bin, profile characteristics, etc. Apart from this, warehouse management systems contain a 'directed put-away' that comes with different options as per product requirements.
Besides this, innovative warehouse management systems offers various system rules, velocity functions and storage parameters.
Accurate Billing Management
Warehouse management solutions have in-built or third party integrated billing management tools to provide this functionality.
This functionality lets you use activity-based billing, that tracks all the supplier related activities and generates the proper fees accordingly.
Apart from this, a warehouse management software may also process credit card payments and connect to major eCommerce platforms.
Cloud based access for easier operations
You can opt for a cloud-based WMS that allows you and your team to access any information with any device from any place in the world.
With substantial access capabilities, the client, warehouse, and shipping companies can check similar products. Also, they can access real-time information on delivery status on the cloud-based software.
Flexibility to scale up
In an enterprise, improvement generally covers two aspects- delivery routes and employee engagement. By using WMS software, you can get consistent delivery updates.
Furthermore, WMS suppliers frequently roll out the key features as per the trending industry's best practices. This makes it easier for companies to stay on top of their game.
Moreover, these new features and updates can easily be added to the cloud based system, which makes continuous improvements easier.
Effective utilization of warehouse space
Not just minimizing the safety stock needs, a warehouse management system also regularly improves available warehouse space by systematically and effectively locating the products in relation to receiving, packaging, and shipping areas.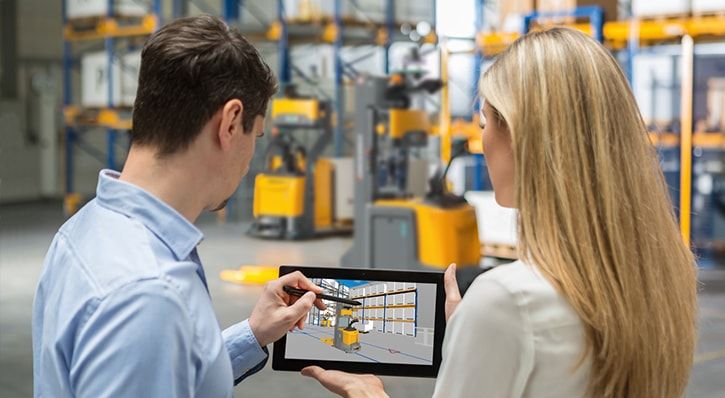 This improved warehouse efficiency can indeed increase the productivity and cut the inventory holding expenses greatly.
Paperless inventory solution
The execution of a real-time warehouse management software can greatly minimize the paperwork that is conventionally associated with warehouse functions and also makes sure timely and perfect flow of inventory and information.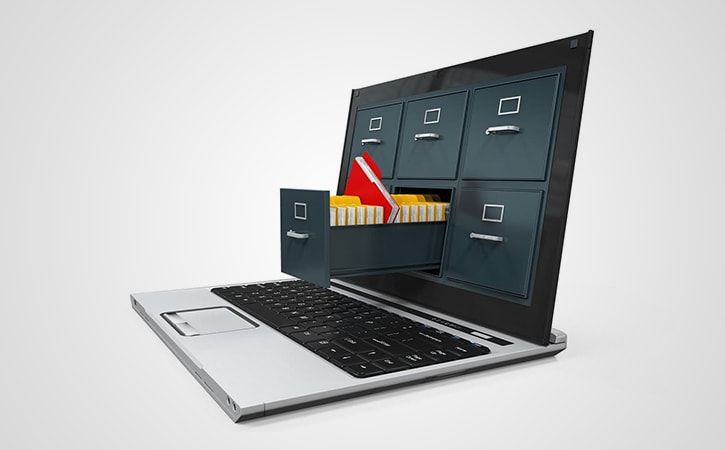 All the information that is traditionally maintained as hard copies such as tickets, packaging lists, etc. can now be maintained digitally.
Enhanced cycle counting
Business can utilize a warehouse management software to note down relevant data such as particular locations, regularity of movement, etc.
So that they can schedule the staff for the cycle counts in a proper and well-organized way.
Not only do these cycle counts increase the accuracy of the inventory records for future planning purposes, but also can greatly eradicate or minimize the requirement for expensive physical inventories.
Improved customer service
By optimizing the processes right from product order to shipment, businesses can more efficiently and accurately find the item availability and exact delivery dates.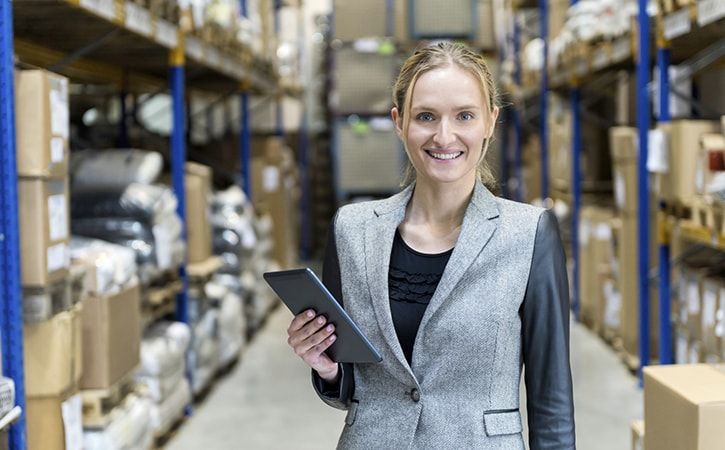 In addition, it can automatically recognize and release if there are any back-ordered inventory.
Increased labor productivity
The system assists in optimizing the raw material flow, basically, by integrating various inventory picks into one by "Cross-docking" and also reduces returns as a result of improved shipment accuracy.
Optimize your process
With a WMS software system in hand, you can optimize all the warehouse activities seamlessly.
You can achieve many goals at once like establishing key performance indicators, aligning operation along with business processes and goals, implement automation in all equipment, and collect real-time intelligence while the process is running simultaneously.
Reduce overall cost
A robust inventory management system plays a significant role in reducing the overall operating cost of operations.
It does this by many ways; firstly it allocates the labor efficiently. Secondly, it ensures security of all the items along with streamlining the picking and package process.
By all these methods you can save a large chunk in a given fiscal year.
Read More: How much does It cost to develop an app?
Increased transparency
One big benefit that warehousing management solutions provide is of transparency.
They make processes like shipping, order fulfillment, and tracking orders completely transparent to all the workers.
The transparency is to such an extent that all the employees are able to access the real-time data and serve their customers with precise and accurate information.
How to select the right warehouse management system
Here comes the real part. Now that you have understood the importance and the role of a warehouse management software in the logistics business, it is now time for choosing the right system for your warehouse functions.
However, understanding the what features and functionalities to look for can actually help you choose the right one.
Do basic homework
The necessary things like your business size, upfront costs, cost of ownership, distribution output, etc. you would like to offer to your customers are some of the parameters that will help you determine the kind of warehouse system you choose.

If you have friends in small size, big size or mid-size businesses who implemented a warehouse management system, then ask them which systems they are utilizing for their businesses.
Also, attend workshops and trade shows to understand the comprehensive range of systems that are available in your country.
The more knowledge you gain, the better for your business
Asking the right questions matters. Try these:
What can I expect during the installation process and what kind of materials will I and my business need to provide in order to ensure the perfect implementation?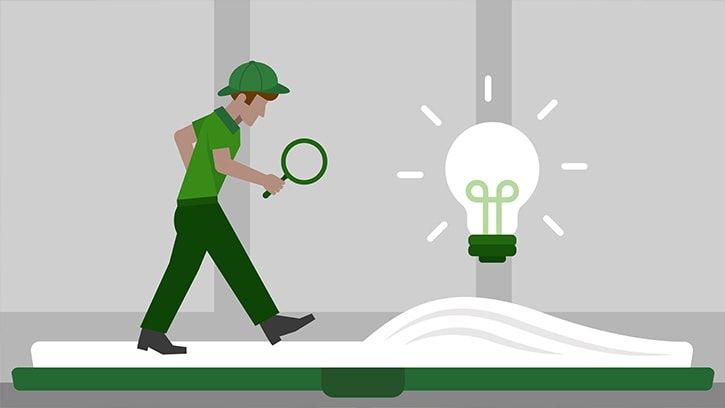 What tools and techniques are available within warehouse management solutions to assist me to expansion of Startup business and add value to the items and services my clients provide?
Is the system adaptable enough to grow as my business expands?
You can ask all your questions to the warehouse management software providers.
Narrow the list to the suitable system providers. Meet each of them in person and clarify all your queries. This will help you choose the right one.
How easy is my WMS to use?
While selecting the WMS, you need to ensure that it is easy to use. An easy-to-access WMS takes less time to set up and is monitored on a daily basis.
Ensure that your WMS consists of features which are easy to use so that all the employees can use its functionality to the fullest.
Consider automation when choosing for WMS as it will reduce the time of operation and will increase efficiency.
Read More: logistics business for new Digital Supply Chains?
Can my WMS react to business change?
Every business and organisation evolve over the time. It faces a change in the market scenario which is as unpredictable as anything could get.
So, it is essential that you choose a WMS which adaptable in nature and can face significant transformation in business.
Your WMS should have maximum flexibility for ever-changing business landscape which would result in ROI.
When an organisation chooses a software solution for their business, their prime object is to support the processes that are used today.
However, that's not the reality. Markets change over the period, and flexible solutions can help in obtaining increased ROI.
Do you need a customized solution?
This is a very profound question which you must ask yourself before selecting a WMS. Sometimes it is worth to build additional functionalities in your existing system.
However, often it proves to be quickly. In any case, if you find any solution that meets 90% of your needs, and the remaining 10% is essential to you, then you should not restrict yourself.
Returns on investment
It's all about how much profit your organisation is making. While selecting the WMS, you need to ensure that it is not hurting you moneywise. If your WMS is not making you profit, then you must rethink on it.
Conclusion
Modern digital technology has penetrated every sector; logistics is no different. warehouse management system plays a significant role in growing your supply chain business fast and strong.
With its plethora of merits and perks, you can take your business to another level. You can oversee all the inventory control process in your WMS.
At the same time, you also have to be very careful while selecting for the right WMS.
Consider all the critical factors as discussed when you are choosing for your WMS.
Last but not the least always remember no matter how correct your WMS is, if it's not making you any profit then it is worthless.