Peerbits Solutions is an award-winning mobile app development company that provides outstanding user-centric product design and engineering services. With a holistic aim to provide innovative mobility solutions, we offer a spectrum of custom mobile app development ranging from enterprise mobility solutions to startup apps, on-demand mobile apps, and healthcare mobility solutions.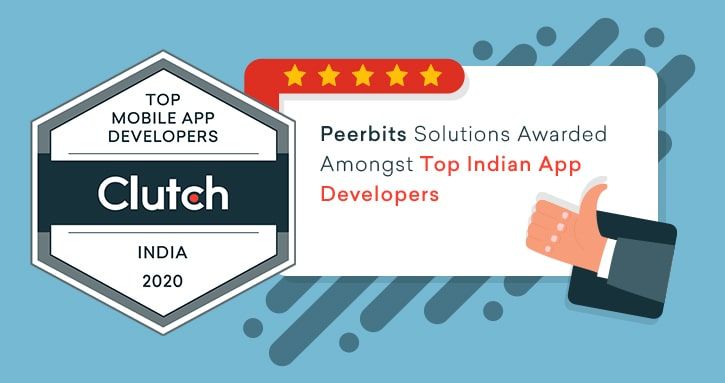 Our expertise lies in tailoring the mobile applications that fit our client's requirement with a promise to deliver more than what they expect from us. We understand that it's not enough to just have an excellent app, you also need dedicated support for that app to succeed in today's crowded marketplace.
In light of our excellence and dedication in the world of mobile apps, we've won a 2020 Clutch leader award in India! Clutch is a B2B business ratings and reviews platform that ranks service providers based on a range of factors including past clients and experience, verified client reviews, and market presence. "We are thrilled to have been chosen as one of the leading mobile app developer in India by Clutch" – Shahid Mansuri, Peerbits CEO & Co-founder
In their review unique process, analysts have spoken directly with many of our clients, and learned more about the services we provided, as well as technological capabilities, results, and business acumen. With 21 reviews and an overall 4.8 out of 5 star rating, we've seen strong results from Clutch's extensive research process. Our clients' participation made this award possible, and we want to thank them for their time and honest feedback. Take a look at one of our recent reviews below: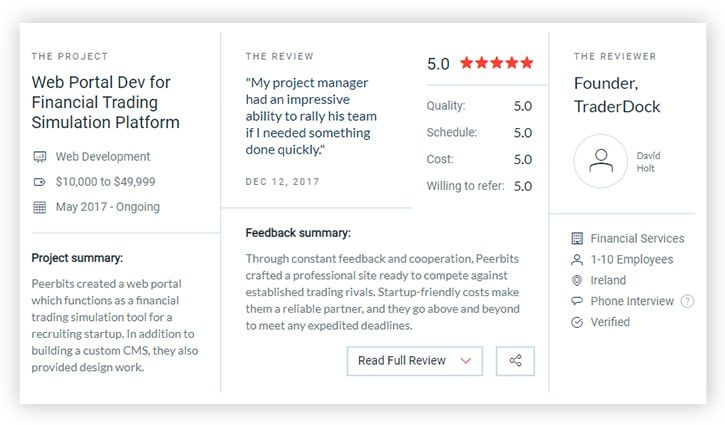 Thanks to Clutch and our customers for this stellar recognition – please contact us to find out how Peerbits Solutions can help collaborate on your app today!