Apple iPhone becomes the talk of the town in the technological world as soon as rumors regarding the next release are leaked. This time it is all about three highly anticipated offerings from Apple expected to release in September this year.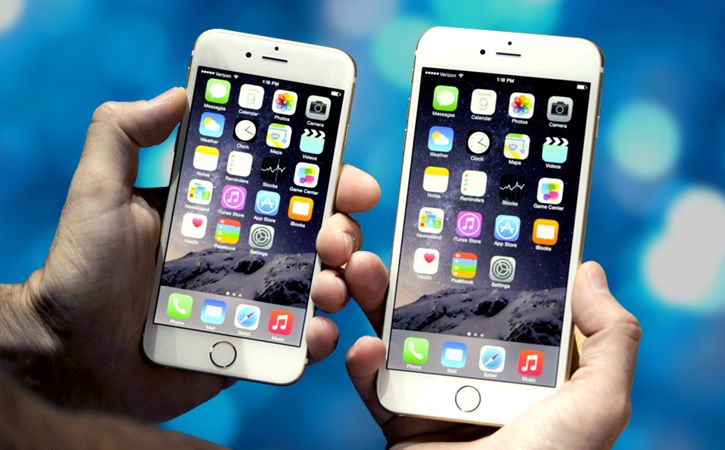 We are talking about iPhone 6S, iPhone 6S Plus, and iPhone 7. Even though they are much alike their predecessors, they have still caught the attention of technology lovers across the globe.
If we go by the rumors, we would be privileged to see some new innovative technologies being introduced with the next set of iPhones. It primarily includes a Force Touch Technology, quality camera with dual DSLR lens, A9 processor chipset, 2GB LPDDR4 RAM, and more.
There have been many accusations made on Apple's obsession related to the size of iPhones. In fact, most of them have even demanded a bigger battery, because of a thin iPhone body.
However, this time you can expect Apple to go for a kill with thicker iPhones, shutting down the mouths of many iPhone fans. According to the latest image leaks from Engadget Japan, iPhone 6S will see a small increase in overall size with 0.2 mm thicker than iPhone 6, leading to the dimensions of 138 x 67 x 7.1 mm.
This comes to overall size increase of 3% from the predecessor.Moreover, what about the technologies? Well, let us go through each one of them.
Force Touch Technology
You have already seen this technology on Macbook Pro Line and iWatch. Now it will finally make its debut on iPhone. Force Touch technology helps to detect the screen contact pressure, for recognizing the human touch.
It leads to an array of multiple new options for input altogether. Which? Let us find out.
Toggle between video, camera, time lapse, slow motion, and burst photography in real time.

Let video playback accelerate scanning.

Ease of reaching unexplored areas within the phone by bringing up shortcuts.

Game options creation.

Select multiple files with ease in productivity apps and select text quite easily.
2GB LPDDR4 RAM
You can expect 2GB LPDDR4 RAM in upcoming iPhone 6S. With 1GB RAM already present in recently launched iPhone 6 and iPhone 6 Plus models, 2GB RAM will boost the performance while consuming less power in parallel.
With such advancements, expect iPhone to run longer on a single charge. Just for the information, LPDDR4 RAM is a product supplied by Micron-Elpida, Samsung, & Hynix.
A9 Processor
With a 14-nanometer design body, there is an A8 Processor reported to have been fitted. This A8 chipset is expected to enhance the efficiency of the newest iPhone when compared to the older ones.
Dual Lens Camera
13MP camera in an iPhone is something people have been way expecting from quite a long time. Moreover, the dual lens picture will help users to capture DSLR images with high quality results.
The release?
It is not yet official as to when can you expect the release. However, we are confident that you can expect both models to get public in front of millions on 8th September this year in a special event that is to take place in San Francisco.
Why so? Well, it has been a trend for years now that Apple unveils its newest devices in second week of September every year.