About
The website helps you reach your trading ambitions. A new user is presented with a challenge wherein he has to reach a threshold profit mark. There is no time limit over when he must reach the threshold mark, provided he doesn't exceed the daily loss limit.
The higher the net profit a user makes, the greater the share of total profit he takes home. The dashboard displays everything from a user's account balance to loss and profit. He can see the profit-loss graph and leaderboard.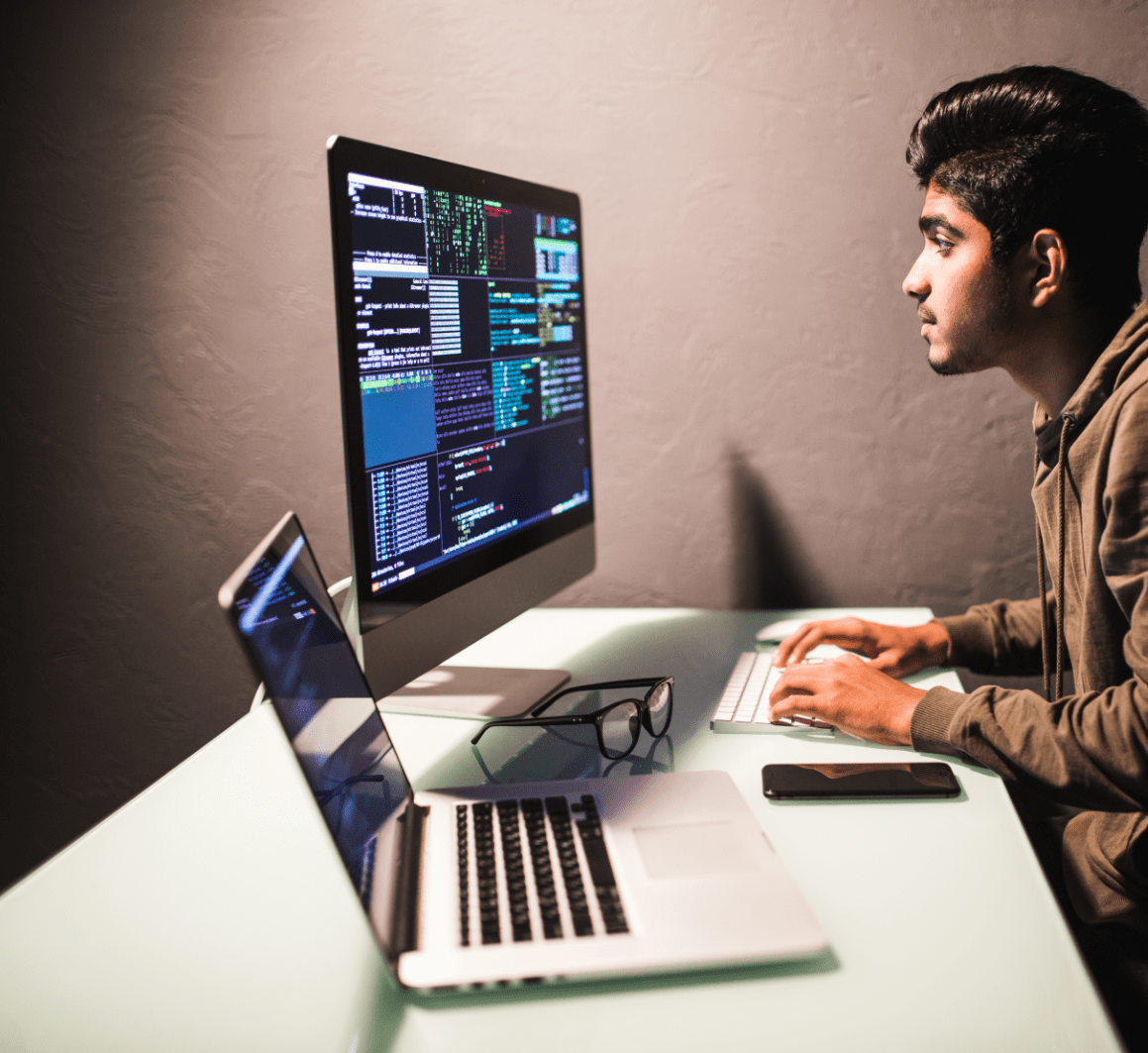 To displaying trading stats from 3rd Party Trading platform
To use the same account switching from virtual scripts to actual scripts
Visual Design
To make way for an intuitive trading web platform, we wanted the web elements, forms, and buttons to mingle with a perfect blue-on-white theme. The blue color also acts as a great motivator and drawer of positive energy.
After all, trading is quite a stressful job. Any other color would have looked washed out, uncoordinated, yet aggravating. The dashboard carries the same color hues.
We used intelligent code effectively read trade reports and structured different graphical stats as required on the dashboard
We used similar coding standards, communicated with 3rd party Trading platform to allow trading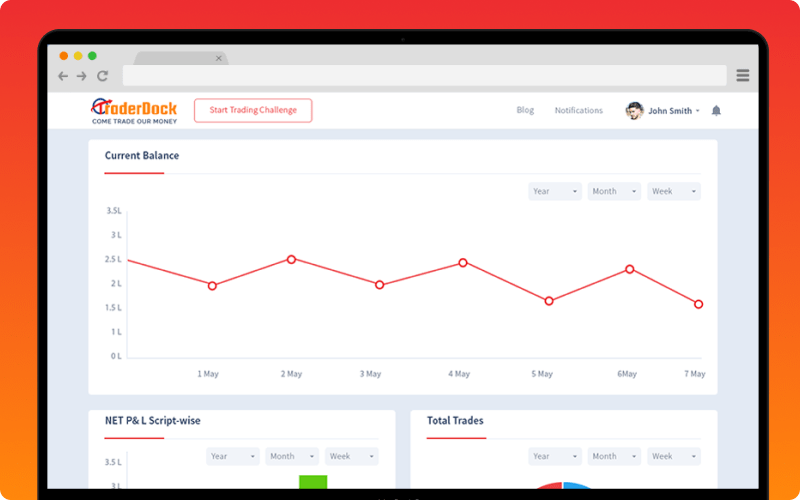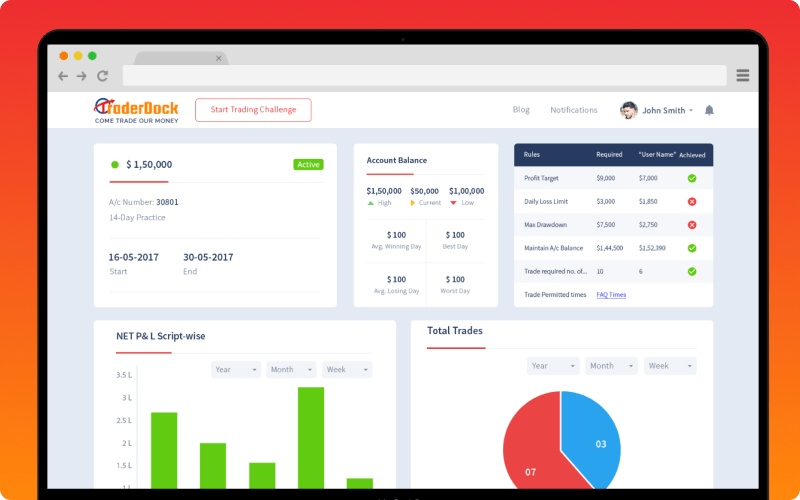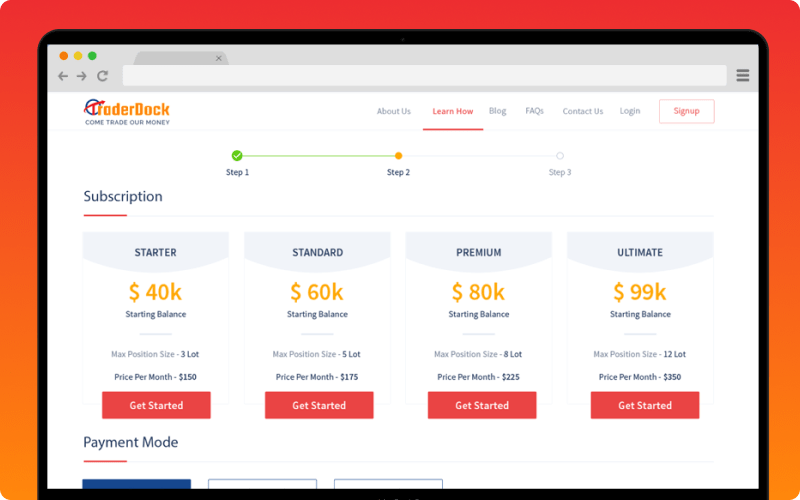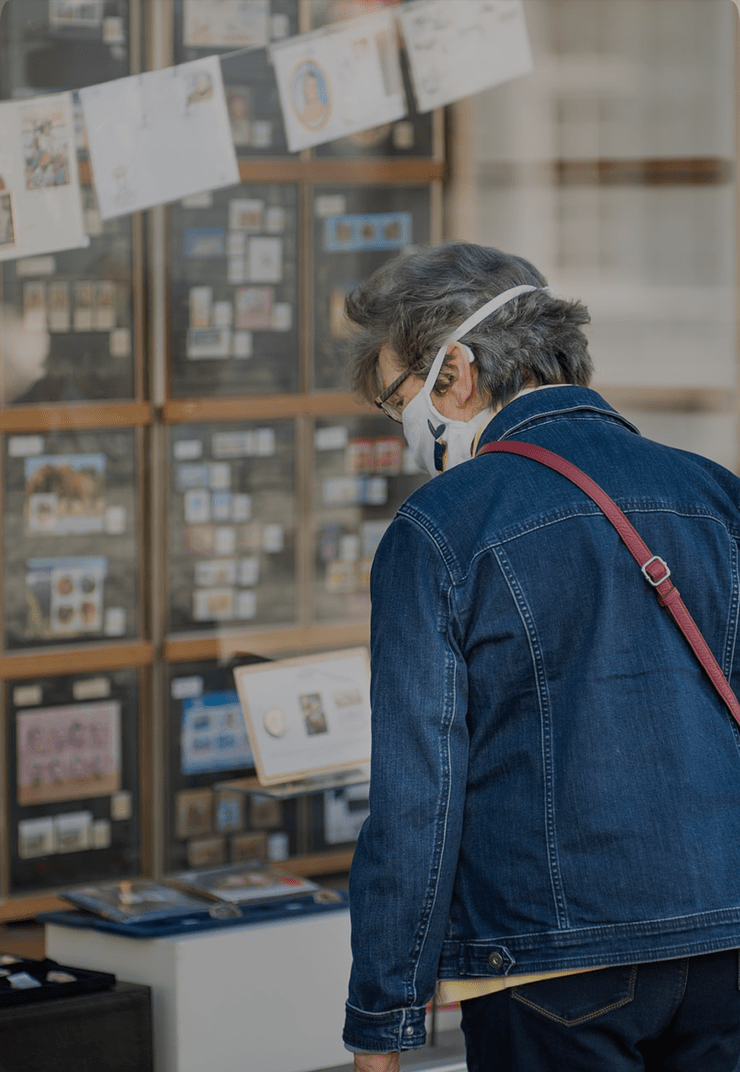 Interactive Dashboard
The interactive dashboard is the first thing you'll notice when you start trading. It has all the necessary information you need.
Virtual Trading
Start with a free trial, learn the art, practice and practice more until you're confident to enter the real-world scenario.
Account Migration
Once you're on-board, you can pick from the number of plans available on the trading platform depending upon expertise.
Online Payment
When you buy a new package or trading credits, you can do that with the payment method of your choice in seconds.
Recurring Payment
When you buy a new package or trading credits, you can do that with the payment method of your choice in seconds.
Technology stack
Database
MS SQL Server 2016
Third party API
Rithmic trading API
Aftermaths
The website became a source of inspiration for many naïve traders who thought trading isn't their cup of tea. With practice and constant guidance they learnt the perks and nuances of trading, emerged as successful traders and inspired many others on the path.
Have a look at
Our
success stories
Over the years, Peerbits have delivered several customized solutions to their clients across the globe. You can get a closer look at few of such success stories here.