Did you realize? It's the time of the year again. Everybody is either planning a holiday or is already aboard one of the destinations in Europe, the Caribbean, or South Asia. My cousin is already greeting Hola! to everybody.

And I just can't get over the fun of what Christmas holidays are all about: fun time with family, dinner with friends, camping with kids, and a perfect excuse for the holiday.
You may call Hawaii overrated but I find it as exotic as any Caribbean or South Asian island. By the way, Happy Holidays.
The Holiday Season
For those unaware of what a holiday season is all about, let me help you out. The holiday season runs from December 25 (Christmas Day) to January 5 (Epiphany Eve), popularly known as the 12 Days of Christmas. The season includes New Year's Eve (31st December) and Boxing Day (26th January).
Picking up the destination
Celebrating holidays means you have to plan a lot (and a lot more in advance). And the first step is to find the perfect holiday destination. While Europe remains on the top of the list of most holidayers, there are many places inside States and under its jurisdiction you can fly to.
Alaska is out of question unless you want to act like an Eskimo for the next 10 days. Hawaii may be a little crowded at this time of the year, but still worth a visit, considering you would love to stroll alongside the beaches of the Pacific.
And those with the taste of the Caribbean, skip the flight booking and book a cruise instead. U.S. Virgin Islands is a prime stop for cruise ships.
Mobile applications for Holiday-goers
Picking the perfect destination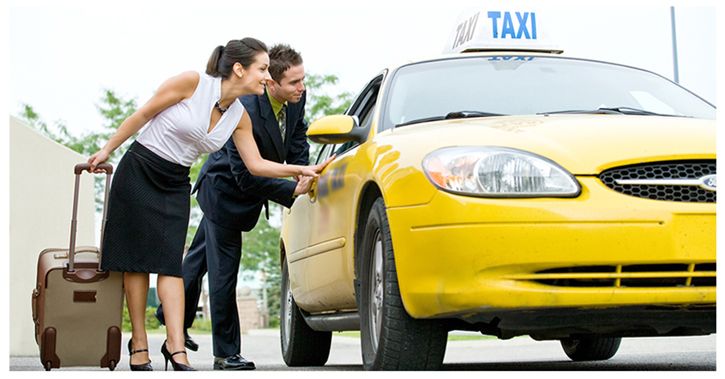 TripAdvisor is a popular application on the web and mobile. TripAdvisor crowdsources user-submitted travel reviews, photos, and videos of the places they visited and curates them in the form of city guides.
You will find a guide for the cities/countries on your list of destinations, which shall help you finalize the destination.
Booking flight
Once you have finalized the destination, you must book the tickets. Kayak is probably the best app to book your ticket for the lowest fare. You just need to enter the origin and the destination and the app will gather the best airfare in the order of lowest to highest.
You can book your tickets from the app itself or you visit kayak.com. There are many other on-demand booking apps in app stores. You can also develop an on-demand app to complement your business offerings
Best deal on hotel rooms
When it comes to the hotel rooms, nothing works better than Trivago which lets you get the best fare for a hotel room. It works very much like Kayak, except it finds the best hotel rooms at the best price. You can filter hotels rooms to a variety of parameters.
If you are more of a luxury traveler, Airssist provide a wide range of airport concierge services in about 650 cities around the world. Passengers can avail their Meet and Assist services for a smooth and uncomplicated airport experience, departure to arrival.
Prepare the list
You can start packing your bags now but before that, you must prepare a list of essentials you must carry with you all the time. To create grocery lists, to-do lists or any other type of lists, many apps are available for Android and iOS.

Evernote and Google Keep, for example, syncs your notes to cloud so that you can access them from any device connected to the internet. You can share the list with your family so that they can add items you missed on the list and everybody is on the same page.
This will include items you have and you don't. Going shopping at this high time is not always the best idea. How about ordering them home from your smartphone?
Ordering travel essentials from app
Epic Delivery is an app, designed and developed by Peerbits, that works on hyperlocal delivery model, and sources goods on your list from local merchants and delivers them home.
You can start packing now considering everything is in the place.
Take a taxi to the airport
The next step would be to wait for the day of your flight. The only thing you have to worry about is arriving at the airport on time. Uber and Lyft can come in handy at this time.
Also, you can ask your local taxi operator to dispatch a taxi to your place. If you're traveling inside there are good chances that you'll find Uber available at your destination, which should transfer you to your hotel.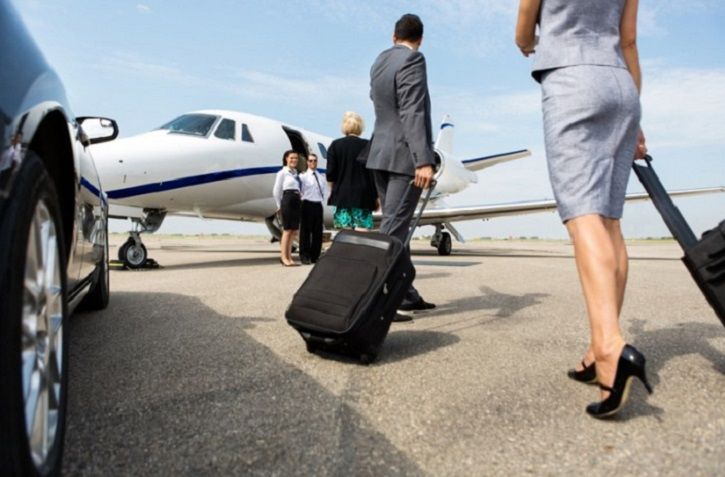 Hilton and Marriott apps, for example, lets you schedule airport transfers before you fly. Download the app of your hotel group to see what they have on offer. Just keep your booking details handy.
Sightseeing app
Sightseeing apps are available for majority of cities in Europe and the US. Search with the keyword "sightseeing city name" on App Store or Play Store and download the first app on the populated list.
I could find a sightseeing app for London, NYC, Copenhagen, Amsterdam, Mumbai and almost every major city I searched for.
Happy Holidays
Peerbits wishes you and your family a merry Christmas and a happy new year. Stay safe and enjoy the season.