The very first ray of Sunday's morning came with a lot of energy and excitement. Dawn of the day marked beginning of Standard Chartered's Football Trophy zonal round .
In total Six Companies participated in the tournament, namely, Capgemini India, Sadbhav Engineering, Jacobs India, SGS India, Patel Infrastructure, and Peerbits. After playing four different matches, Team Peerbits won the Zonal trophy and made it to the India level Finals of The Trophy, scheduled in Mumbai.
Peerbits played its first match against Capgemini and lost it by 0-1. However, the team didn't let the defeat rule their willpower, and in their second match with SGS India they won by 1-0. The win embarked beginning of a new level of excitement.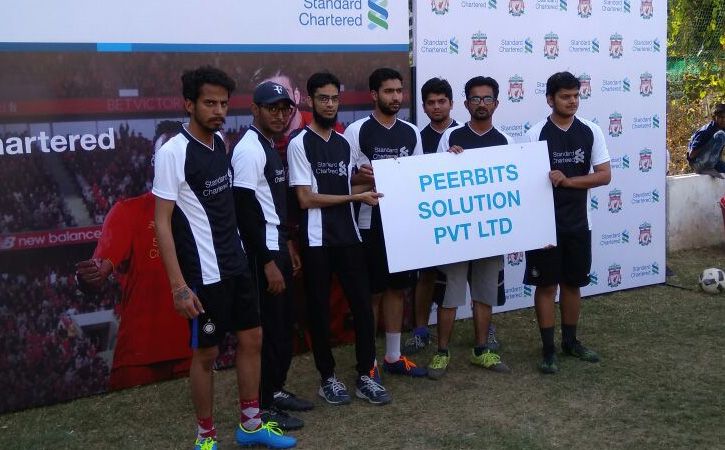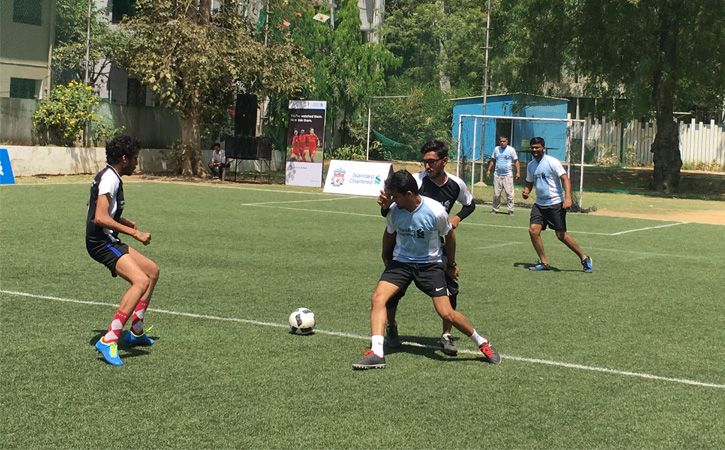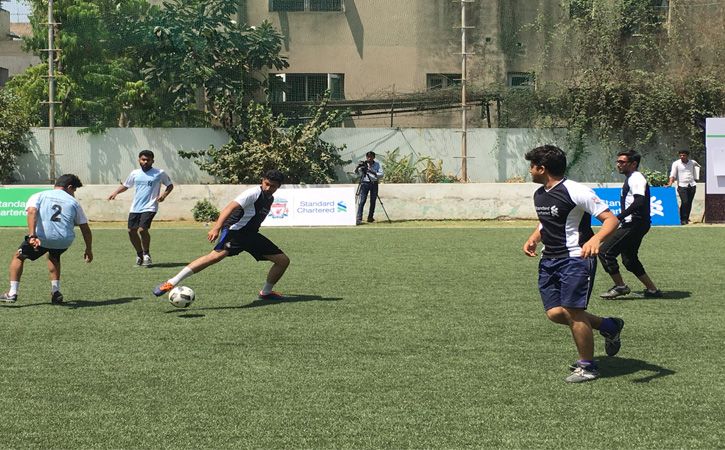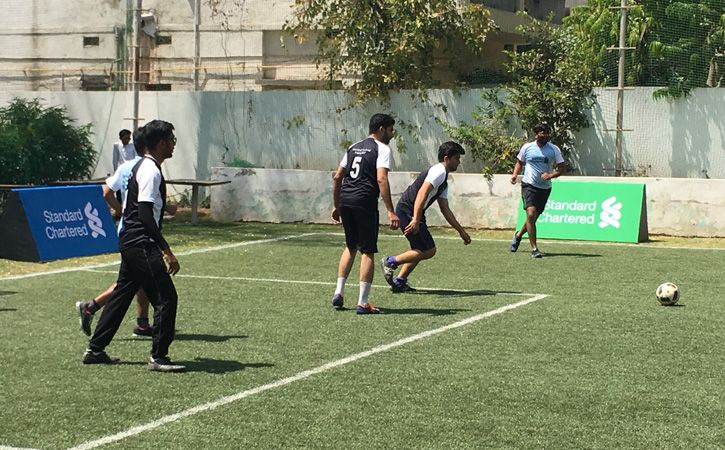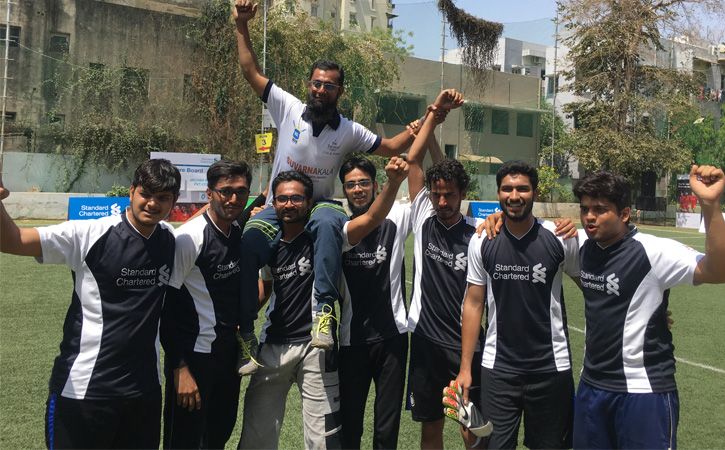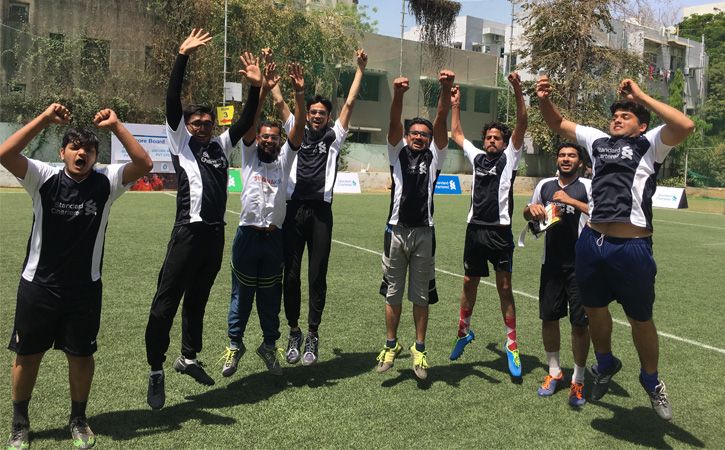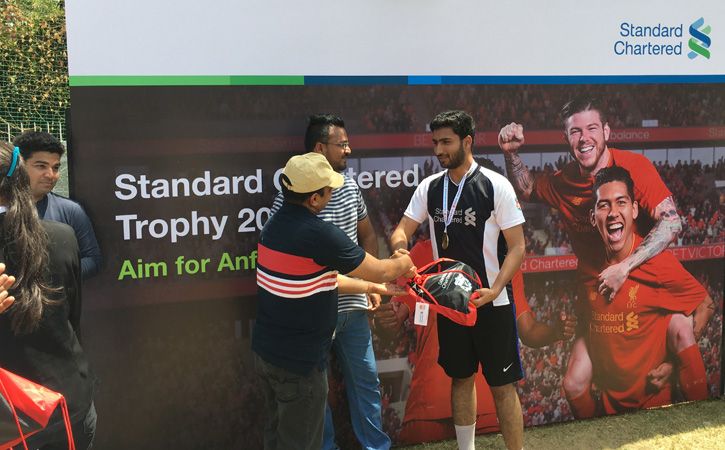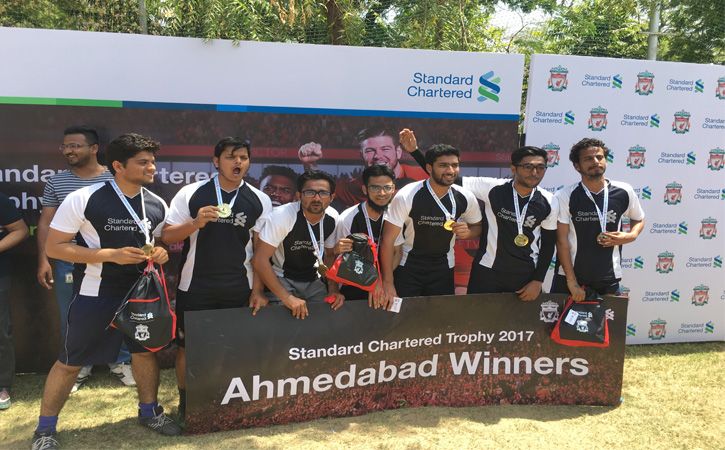 After this, the team didn't turn back and showed a commendable amalgamation of defense and attack. The semifinal was with Sadbhav Engineering and the game was a tie, leading to penalty shots and to be mentioned that team Peerbits made it to finals with 2-0.
By this time the arena completely got drenched into the football fever. While supporters of each team were cheering for their respective teams, players pushed extra efforts to pump their game skills. The final match started between Peerbits and Jacobs India.
The entire match proved to be a storm for both the players and spectators. None of them was ready to leave any stone unturned, and once again with no goal scored the match went into the laps of Penalty shots.
With the very starting of the penalty shoots, entire stadium turned silent. For the team, it was Do or Die state. However, Peerbits once again exclaimed through their actions that they have the sole rights on the tournament trophy by winning the final match by 1-0.
Being the winner of the Zonal tournament, the team will now be heading towards India finals to be held in Mumbai. Let's wish them luck and hope that they succeed there and represent India at the grand finale of SC Trophy 2017 to be held at Anfield in May 2017.