Saudi Arabia has historically been an oil dependent nation. However, with the tumbling oil reserves and unpredictable global oil prices, the Kingdom is diversifying its economy.
The Saudi government has geared its economy to take advantage of the rapidly evolving IT landscape. So much so, it has become the largest computer market in the Gulf region. Almost 60% of the companies in Saudi Arabia are poised to spend a staggering USD$ 2 million, each, upgrading their software and hardware every year.
This economic shift has created a gap between the new demands of organizations and the availability of quality solutions. If this demand is not met, the economy of Saudi Arabia will find itself in dire straits. In that vein, technological companies like Peerbits are striving to provide much needed Information technology solutions to these companies and support the Saudi economy.
Peerbits is already a respected and recognized organization within Saudi Arabia. Peerbits have already catered dozens of reputed clients in the region like King Saud University, Nazaha (National Anti-Corruption Commission), Al-Jeel Medical & Astrazenca Gulf to name a few.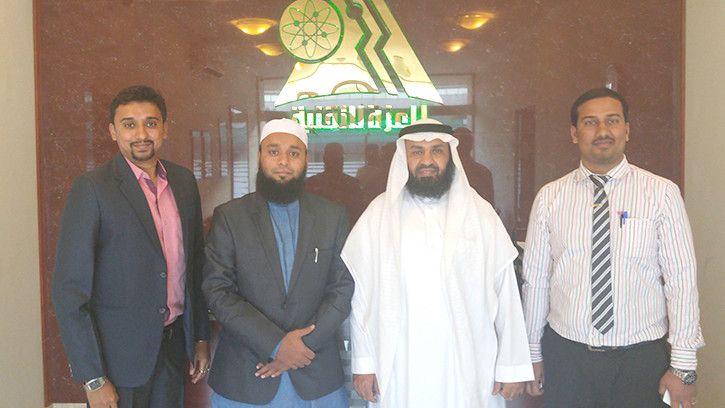 Like Peerbits, Ezah is a Saudi organization experienced in providing advanced electronic and electro-mechanical systems for industries and government markets for more than 25 years. With around 400+ satisfied customers across the kingdom, Ezah provides total end-to-end technology solutions from acquisition to disposal.
CEO's of both the company, Shahid Mansuri (Peerbits) and Nasser Alajmi (Ezah) met in Gitex (Dubai), where they recognized the benefit of combining their experience and skills to achieve their common goal. This eventually led to turn collaboration into a partnership to promote the Saudi economy at large.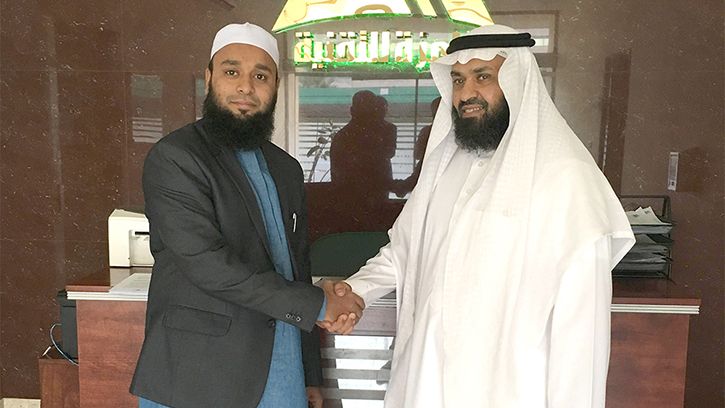 Peerbits CEO Shahid Mansuri (left) with Ezah CEO Nasser Alajmi (right) at Ezah Office in Riyadh, KSA
Partnership Agreement was signed during our recent business trip to Riyadh and Jeddah, Saudi Arabia.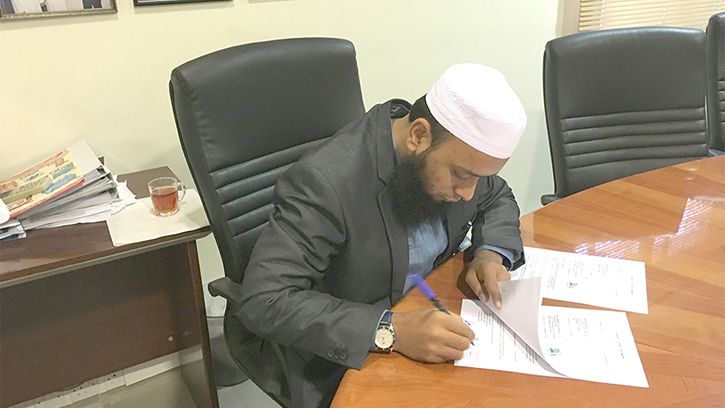 Peerbits CEO Shahid Mansuri signing the contract at Ezah Office in Riyadh, KSA (December 2015)
Through this partnership Peerbits will be able to offer following solutions to Ezah's impressive roster of 400+ existing clients (Industrial & Government) and more potential organizations.
Software Development / Tailor Made Solutions
Mobile Apps Design & Development
Website Design
Web Application Development
Application Maintenance
Enterprise Mobility
Cloud Based Solutions
As Peerbits having a physical presence in Saudi Arabia you may simply schedule a meeting with our sales executive in KSA If you are in need of any of the above services.