Google is unarguably the most popular search engine in history. A search engine so popular that people use the term "Google it" instead of "search it".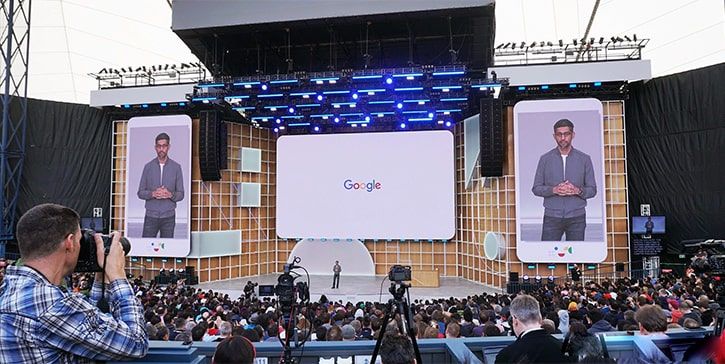 Over the years, Google has grown to be a lot more than just a search engine. Today, many renowned apps are under its tally like YouTube, Google Maps, and AdSense.
Moreover, it also owns android and it related services like Google Play.
Apart from being a tech-giant it's also a pioneer to many path-breaking technologies of which we get a glimpse on every Google I/O.
The Google I/O for 2019 just got concluded and there's so much that we need to sink in. But before that let's know what Google I/O actually is.
What is Google I/O?
Google I/O is annual developer conference organized by Google, where it introduces its latest hardware products and software updates. "I/O" in Google I/O stands for input/output and the slogan "Innovation in the Open".
When was Google I/O?
The Google I/O conference started on 7th May Tuesday and ended on 9th May Thursday.
The first day featured the opening keynote, which is perhaps the most exciting part as it involves the big announcements.
Now, that we know what it is, let's have a look at the main highlights of the conference without further ado.
Highlights of Google I/O 2019
Pixel 3A and 3A XL launched
The rumors were indeed true when Google Pixel 3A and Pixel 3a XL were first revealed in the Google I/O 2019.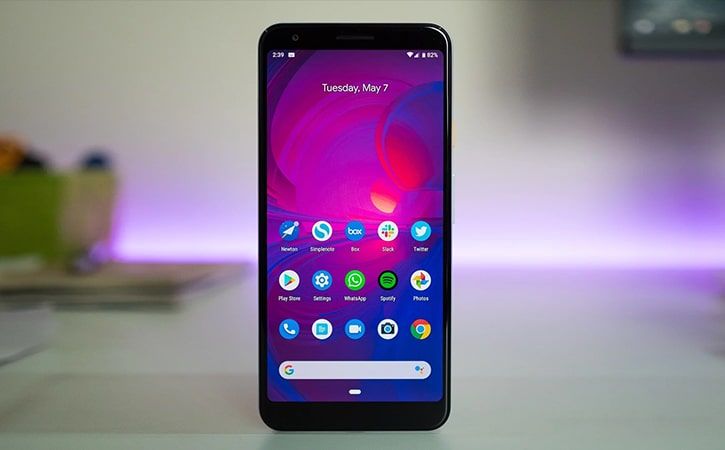 These phones are cheaper than the Pixel 3 with the price set at $399 and $479 for Pixel 3A and Pixel 3A XL respectively.
The cheap price Pixel 3A and Pixel 3A XL does misses out on premium features like wireless charging and waterproofing.
Moreover, the quality of the photos uploaded by the Pixel 3A devices to the Google Photos storage will be restricted to high quality instead of the full resolution.
However, it does come with some salient features for which Pixel is known for, like Super Res Zoom, Night-Sight, and the portrait mode on front and rear facing shooters.
Other important features include 30-hour battery life with 7-hour battery gained by just 15 minutes of charging.
Pixel 3A will also be the first phone to bring augmented reality (AR) maps mode which will allow the users to get direction markers to the real-world locations through the camera and GPS components.
The new Pixel phones come with a headphone jack and are available in three colors: white, black, and purple.
The sale for the latest phone starts on 7th May 2019 in 13 countries and it will be carried out by the major carriers like T-Mobile, Verizon, and Sprint.
Google Nest Hub Max
One of the most exciting announcements in the Google IO 2019 was of the Google Nest Hub Max which has been viewed as the successor of Google Home Hub.
Google has decided to merge its home automation product Google Home Hub with that of Nest securities to come up with a solution that has the best of the worlds.
The all new Google Nest Hub Max has a 10-inch display with a wide-angle lens that provides a whopping 127 degrees of view.
This makes Nest Hub a more security focused device as compared to the Google Home Hub.
In other features it allows you to do video calls in which the camera auto frames you which seems as if it was following your movements.
Moreover, the device will also record yours and your family member's voice and facial features locally and will recognize whenever they face it.
It will also provide personalized info for each member such as notifications and reminders.
Google Nest Hub Max can also be used as a kitchen TV if you've access to the YouTube TV plans.
Moreover, you can lower the sound or pause the video by simply raising your hand in front of the screen while looking at it.
This gesture feature apart from making you look cool like Ironman also prevents you from shouting over the loud audio.
The Nest Hub is all set to launch in the summer for $229 in US and AU$349 in Australia. Google also slashed down the price of the original Hub to $129/AU$199.
Android Q beta 3
Android Q Beta version 3 debuted on the Google IO 2019. Many new features were introduced for all the phone and tablet users.
Another path-breaking change introduced in it was of its UI which will be foldable phone friendly.
The UI can be seamlessly integrated to any foldable phone of any format or ratio.
Apart from that Android Q has included smart reply in all its messaging apps which simply predicts your next text needs.
Focus mode is a new feature which has made many people excited. This feature seems to aim at the digital well-being by curbing the smartphone addiction.
With this feature a user can put all the selected apps to sleep and block all their notifications.
Once you select these apps, they won't be connected to the internet and there won't be any updates taking place in the background.
Live Caption feature
Google also announced a very interesting feature of live caption in the Google IO 2019.
With this feature, you will see live captions being transcribed in real-time whenever you play any video or audio.
The live captions will be available for all apps such as YouTube, Facebook, Instagram, and many more.
It will also support video calls on Skype, Google Duo, and any other video calling apps.
Moreover, it will be present on all the video or audio recorded by you on the phone.
Google's major motive to include this feature is to help its users with deafness. Google said that it aims to cater its technology to everyone.
Including such features will ensure larger inclusion of people with disabilities.
Google Lens update
The new updates for Google Lens make it way better and useful for the user.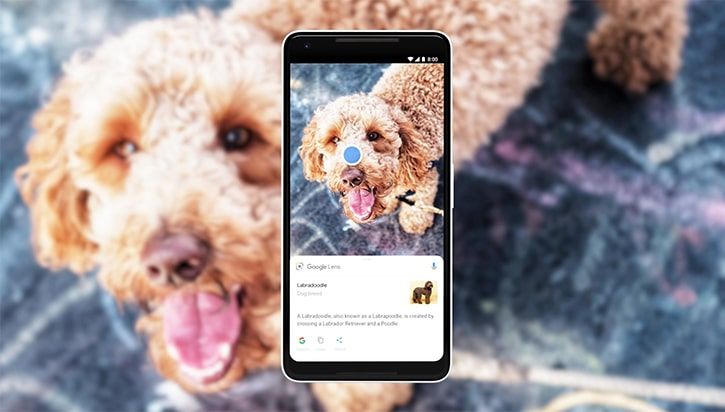 Now with Google Lens, you will be able to see the availability of the dishes directly from the restaurant menu.
Moreover, it will also show you the picture of a dish on the menu so that you know how its looks before you order it.
Moreover, if you focus your camera on the bill receipt, then it will bring out calculator that will assist you split the bill and along with letting you to tip. In addition to that, you can also sign in a foreign language.
Google Assistant
Google Assistant is all set to become smarter and faster post Google I/O 2019.
It has developed a new language understanding models and speech recognition that will run locally on your device resulting in speech procession at near about zero latency.
It will also result in real-time transcription in the offline mode.
Google Assistant will also get smarter as it will learn about the user to understand the context of things being said.
It will also provide you with handy suggestions by learning your daily routine, entertainment, lifestyle, and food.
Google Assistant will also have a new "Driving mode" that will provide hands-free assistance to its user when they are navigating on the road.
Duplex
Google Duplex drew everybody's attention in the last year's Google IO when Sundar Pichai demonstrated how it could book a salon appointment all by itself.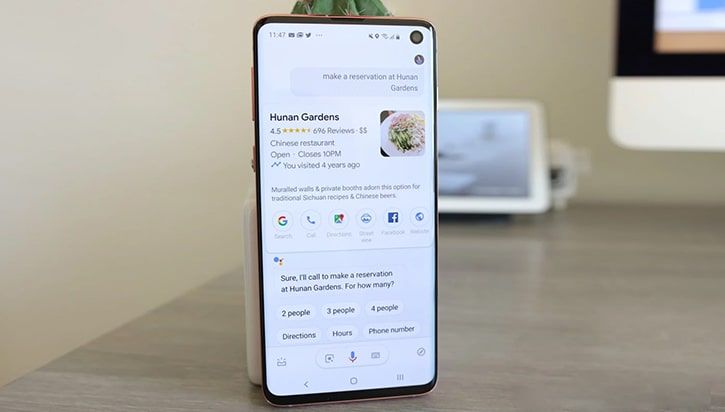 This year the Duplex is going to get even better as it has learnt how to use a website.
Now, with this upgraded Duplex can book you a rental car by navigating through the booking site and filling out all the details by its own.
Google Search
Google Search is set to become more exciting with the integration of augmented-reality (AR). Now you can get the 3D objects in the search results.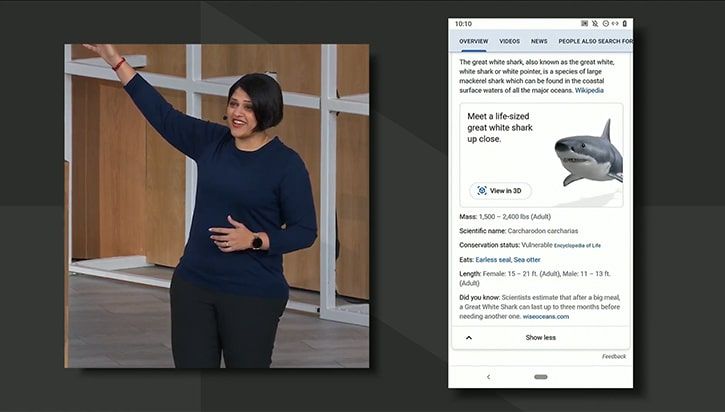 And not only that, you can also overlay it into the real world via your phone camera.
Aparna Chennapragada, who is VP of AR and Google lens demonstrated this with a human muscle, a pair of shoes, and even a great white shark.
The AR element apart from being amusing is also helpful in education and enhancing your shopping experience in which you can check how the furniture or the clothes would look like in your room.
Google Maps
Google is planning to include the incognito mode in search and Maps.
Earlier, people used to open the incognito mode tab on chrome and access Google Maps from there for the privacy.
However, with this feature, the user doesn't have to do this exercise as they simply can turn on the incognito mode in the app itself and none of their history would be tracked.
To do this, all they have to do is to click on their profile icon and choose "turn on Incognito mode" and the app would instantly stop tracking your searches.
This feature comes as a relief to many of those users who are always concerned about their privacy.
Moreover, this feature was required as many a times people look up for places on the app that are particularly sensitive.
Google had already started incorporating the Incognito mode in YouTube last year. And now this will be seen soon in both search and Maps.
Conclusion
Some pretty huge announcements were made at Google I/O 2019. These announcements give us a glimpse of what modern technology might look like in the near future.
It will be interesting to see whether all the big changes announced by Google would pay off? Only time will tell this. Till then stay tuned to this space for more such insightful content.