Food delivery startups have grown avidly in past couple of years. However, soon it was seen that many of them had to wind up their operations due to failure in reaping 'fruitful results'.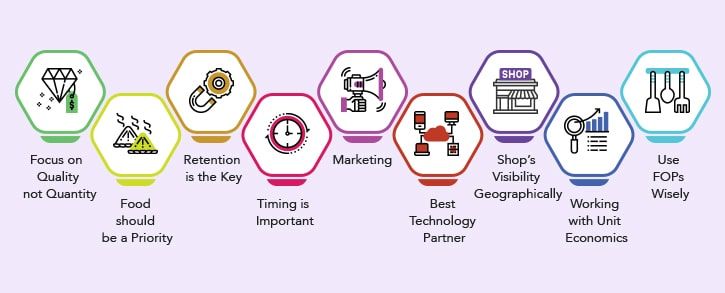 Almost everyone in restaurant business knows that the market is tough, and it has become more stringent with the integration of new technology features.
But still the 'new born' herd isn't much aware of it. This partial knowledge subsequently raised the failure figures in on-demand delivery services.
A deeper sneak into the entire system
The brick and mortar restaurants are shifting from telephonic orders to online orders drastically.
Apart from these the startups getting launched today, are ensuring that they have a gorgeous application with them with the very entrance.
But despite their efforts throughout food delivery app development, they fail to sustain in the market for long.
According to a report released, in the year 2013 around $46 million were invested in online food ordering system.
However, the very next year the figure rose drastically and touched the mark of $600 million.
The above statistics undoubtedly came into existence due to the user acceptance online food ordering system received.
While till 2011 number of users giving orders through telephone was over a billion and the online orders were close to 500 million only.
By the year 2015 online orders almost stood close to telephone orders.
Despite these figures why some food delivery startups fail?
The primary reason behind the failure of any food delivery startup is its complex rules.
The online on-demand delivery service providers are often seen charging comparatively higher prices and they also take more time.
This includes, ordering, delivery, cutoffs, large events etc. Due to these the users get irritated and eventually switch to other providers who are delivering better service at affordable price.

How to prevent this?
Here are top Nine ways you can prevent your food delivery startup form failure:
1. Focus on quality not quantity
Many startups at their initial stage focus on getting more orders. This subsequently turns to be a reason behind failing in timely delivery and service.
When an individual orders online, this indicates that he/she values time. In short, just focus on the quality features of restaurant app.
Thus, upon receiving the order, it becomes your responsibility to stand upto their expectations.
If by any chance you fail to fulfil their expectations, you might lose their trust and eventually the customer.
2. Food should be a priority
Online food ordering system is unique in its own way. Unlike many other tech-dipped industries, the online restaurant business isn't much dependent on the application or website.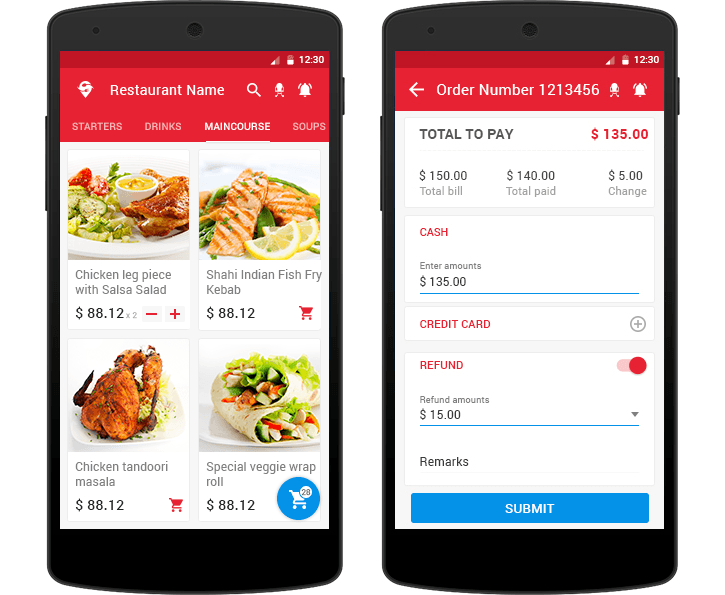 There are just a few things that you need to take care of: online menu, payment, and other details of the kind at the time of food delivery app development.
Upon every order you receive, the primary focus should be on those 10 minutes when the food in being cooked by the chef.
3. Retention is the key:
At the initial stage your primary focus shouldn't be on getting more customers, instead you should implement strategies to retain the customers you already have.
At this stage you cannot afford to lose them by delivering the bad experience.
Always remember, that a satisfied customer calls for 10, while an unsatisfied customer can take away much more than that.
4. Timing is important
Timing of the launch of your food ordering platform is pivotal. It makes no sense to launch your app without any prior research and planning.
Initially, it's important for you to resolve the technical issues that you encounter during the course.
Another thing which you must take care of is the delivery requirements and the customer expectations. You must ensure that these two things are your main priorities.
In case, if you've already established your food delivery in the niche market and have managed to garner some customer base then I think it's the good time for you to launch your on-demand food app.
Read More: Must-Have Features for Your Favourite Restaurant App
5. Marketing
Marketing is another key factor that you must give proper attention. Without a proper marketing you won't get the potential customers.
No matter how good your food and services are. But without a sound marketing strategy it won't reach to the right audience.
Marketing is the perfect platform in which you can show the customers that how your food delivery service is better than your competitors.
You can attract customers with loyalty and retention program. Promotional campaign on social media also plays a major role in it.
So, it becomes imperative that you put good amount of time, money, and energy into marketing so that you get positive results.
6. Choose the best technology partner
If you're an entrepreneur looking for a food delivery app development, then it becomes extremely important to go for the best technology partner.
If you're thinking of going with a freelancer then that's a terrible mistake which you must refrain from.
You must always invest your money in hiring a specialist mobile app development company.
It's because only the professional mobile app development companies know how to convert your ideas into a feasible, cost-efficient, and scalable reality.
7. Expand your shop's visibility geographically
To be successful it's important for you to solve all the potential geographical constraints.
Many at times it happens that you're not able to cater your services to your niche audience due to the geography.
In such cases, it becomes imperative for you to resolve this issue. You can do this by setting up more delivery stores in multiple locations in the city where your niche customer is present.
8. Working with unit economics
You are an entrepreneur who decided to take his restaurant online through a food delivery app development.
Undoubtedly your target is to earn well with this step.
However, while ordering food through on-demand delivery services, customers look ahead to relish the taste at a nominal cost.
However, it's your responsibility to keep your mathematics good enough to avoid future finance related troubles.
9. Use FOPs wisely
Food Ordering Platforms (FOPs) are your boulevard to a successful food business.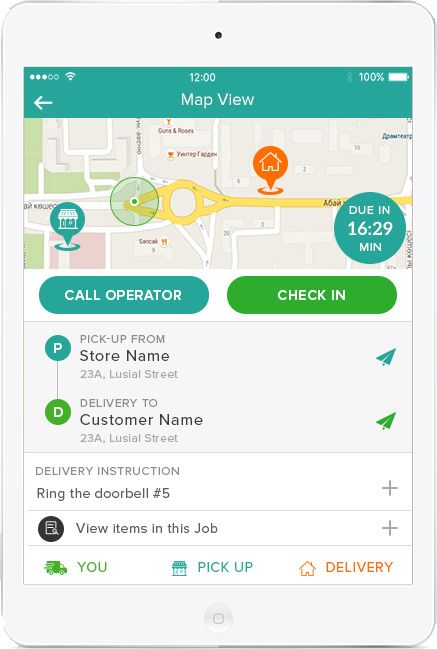 Use them wisely, keep a track on your user feedbacks, and stay active on them.
Use good pictures of your restaurant, a smart menu card, and share other vital information linked with your restaurant.
You must also interact with users from time to time, so as to give them a personalized experience.
Conclusion
Ask your on demand app builder to create an application for your business which delivers better user experience and ease in ordering food online.
You don't have to spend much on looks nor you have to add advanced features to get the user attention.
The above mentioned five points should be your key concentrations when you decide to go with a food delivery app development process for your startup.